AHS Class Action Lawsuit Settlement
American Home Shield is one of the most widely accepted and the biggest among all home warranty companies. At AHS, individuals are dedicated to making sure that you get exceptional customer service, right from the moment you call with a problem until it's resolved. As the leading home protection plan company, AHS has over 40 years of experience caring for its patrons.
Customers of home warranty companies, such as American Home Shield (AHS) can take heart that some earlier home warranty lawsuits have resulted in settlements. One American Home Shield lawsuit resulted in a settlement, even though the company did not admit any illegal behavior or liability in the settlement.
AHS Stands after the Brokers in Legal Fights
In settling two lawsuits alleging that it paid illegal kickbacks to real estate brokers to promote its home warranties, AHS corp. has been cautious to protect real estate brokers and agents from legal responsibility.
American Home Shield –the nation's largest provider of home warranties –has declined that the payments it made to real estate brokers to market its products violated the Real Estate Settlement Procedures Act, or RESPA.
The company admitted no wrongdoing when it currently agreed to pay up to $26 million to determine allegations that the payments violated RESPA as they were planned to reward brokers and agents for referring business to the company.
AHS put an optimistic spin on the settlement and released brokers and agents from liability. This supported the company's position as its current broker compensation program; ProConnect is in accordance with RESPA guidelines and regulations.
About 500,000 homebuyers and sellers who procured warranties between May 27, 2008, and March 4, 2011, may be qualified to collect an average of $52 each under the terms of the settlement.
Edleson Class Action Suit
Edleson v. American Home Shield filed a lawsuit in California Superior Court in San Diego in July 2007. The California court declined a proposed settlement of Edleson v. American Home Shield, which would have formed a review desk for homeowners to resubmit earlier denied claims.
The court hearing the Edleson case expressed concern that AHS would have the right to readjudicate claims, and the consumers included in the settlement would be giving up "possible" and "realistic" rights in exchange for the hope that a defendant that has supposedly not acted on good faith" before", would do so.
After the proposed Edleson settlement was declined, American Home Shield reached tentative settlement in Faught v. American Home Shield, which also called for a review desk for consumers to resubmit claims.
The proposed Faught settlement was opposed by 24 homeowners and the Texas Attorney General's Office.
Faught Class Action Suit
The settlement was the outcome of a class-action lawsuit filed by Laura and Steven Faught against AHS in support of people in the US who procured or were issued a home service contract from AHS on July 24, 2001 throughout October 19, 2009. As part of the agreement, AHS decided to set up a review desk to reflect on claims from settlement class members whose claims were declined during the class period.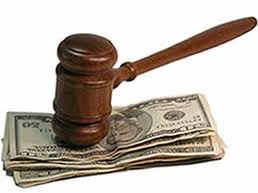 The Faught lawsuit suspected that American Home Shield engaged in a pattern and practice of failing to accomplish its contractual responsibilities to its customers, including by declining usually to provide repair and replacement service to which its customers were entitled, and by inappropriately denying claims in the first year of customers' home service contracts for "lack of maintenance" (from the Notice of Class Action and Settlement; faughtclassaction.com).
In spite of entering into a settlement, AHS denied any misconduct or any legal responsibility.
That rejection of wrongdoing has not prevented a different lawsuit, also alleging American Home Shield unsuccessful to pay its customers' claims, from being filed.
The complaint, filed by Brigette and William Guadet, was filed on June 23, 2011, according to The Louisiana Record (June 30, 2011) and alleges AHS denied claims made by class members under grounds of "lack of maintenance, pre-existing condition, or failure to clean, in spite of not examining the appliances when policies are issued."
In addition, the lawsuit alleges, AHS denies claims because of negligible uncleanness, even if external factors were the cause of the appliance's breakdown. Plaintiffs allege contractors were given an additional benefit for declining legal claims. The lawsuit claims violation of agreement and fake misrepresentation. Plaintiffs seek damages in excess of $75,000.
In the meantime, consumers of other home warranty companies have filed lawsuits of their own or may be looking into possible lawsuits, suspecting their claims were denied improperly.
Abney Class Action Suit
The 2008 Abney v. American Home Shield lawsuit alleged that the company violated the Real Estate Settlement Procedures Act through its compensation of real estate brokers with regard to the sale and marketing of home warranties.
American Home Shield strongly denied the allegations made in the lawsuit and chose to resolve the suit due to the potential costs in defending the case. Details on the resolution are available at www.abneyclassaction.com.
The Bottom Line
According to D. Frank Davis, a lead attorney for consumers in both the Abney and Faught cases, the Faught settlements is more favorable to all the class members in a lot of important ways.
Under Faught, individuals whose rejected claim incurred in the first year of their contract and involved a heating or air conditioning unit are likely to have their claim paid on reconsideration because of specific language in the settlement about the standards to be used by the review desk. All the other claims resubmitted are also likely to be paid on this time because of the negotiated penalty provisions.
---
Prev Post:Home Warranty Vs Appliance Extended Warranty
Next Post:Making the Best Use of Home Warranties USAA