Articles about Home, Garden and Home Warranty
All About Home Inspection

When you start out to know what home inspection is, Wiki says "A home inspection is a limited, non-invasive examination of the condition of a home, often in connection with the sale of that home".

Home inspections are usually conducted by a home inspector who has the training and certifications to perform such inspections but does not guarantee future condition, efficiency, or life expectancy of systems or components. A home inspector is sometimes confused with a real estate appraiser. A home inspector determines the condition of a structure, whereas an appraiser determines the value of a property. A professional home inspection is an examination of the current condition of a house. It is not an inspection to verify compliance with appropriate codes.

You might start to think if it is needed. If yes, then why? You are buying a new house, your house is less than 5 years old and you have no plans of selling your property hence you may not need to carry out an inspection. You should not forget that home builders can go wrong or miss something crucial. Home inspection could save you from a pit fall. Also note that you can add an inspection clause to your new home contract. You can consult your attorney if the builder does not allow you to get a private inspection done.

Here's the other part, you have a house which is more than 5 years old and/or you are buying this property, you will need to call in a home inspector to get a detailed report of the house. As already said, inspection reports give buyers a chance to take a better look at the house and hence facilitate a better negotiation.

So How Much Would It Charge To Get An Inspection Done?

The price varies based on the size and age of the house, and inspector's level of experience. Inspection fee may be quoted based on square foot of area under the roof or square foot of living area or flat rate or price of the house. Just check to know what is covered in the quoted price and what stands outside it. A 2000 sq ft house could incur an inspection expense of $250 to $450 for a general inspection.

You will need home inspection when you decide to buy a home warranty plan. Based on what is in the report, the warranty company will cover those appliances which are under proper and regular maintanance and which are also listed in the home warranty plan. It should be emphasised that many appliances are not covered in the home warranty plan hence you will have to put some effort into reading the fine print.

How To Choose An Inspector?

Before you ask an inspector how much he charges, please ask about his level of expertise, how he got into becoming an inspector, a sample report of his previous inspection, what is the training he received, years into business, license. In short, the inspector's reputation is very important. You might find an amateur doing the job for a dirt cheap price who might as well offer a short term warranty just incase if anything were to be missed. Situations as such should remind you that your house could probably be the biggest achievement you will ever make so why go penny-pinching now? Choose the qualified personnel to carry out the inspection. Why not get your uncle or cousin do the job? "Hey, he is a realtor" you say. I say, the inspection may turn out biased or the person may be too strict in evaluating as he mostly cares for you.

Here are some tips to help you during the inspection process -

Meet the inspector at the property. You can accompany him while he examines the house. He will be able to explain things he notices and you can also raise a question or two about possible faults you observed.
Avoid taking contractor references from the inspector.
Ask for a copy of a report which was prepared by the inspector recently. It should involve pictures explaining what is wrong with descriptive text and arrows. Check the amount of pre filled text. If this is more, you will have to browse through an ocean to get the picture.

Home Inspection Warranties

So what is this new thing? Some home warranty companies have started allowing a home inspector to purchase a policy that will warrant their work. Many inspectors provide money-back guarantees in the event that they miss something, but what we're talking about here is a short term home warranty that will actually pay for repairs. The inspector you choose to offer a cash back if you face any problem within a short period of inspection or a short term home warranty of 90 days or more. It could be your gain or loss. How? The short term home warranty might be from a non-licensed company which may not follow up on your claims or sell your information to telemarketers to compensate the cost. Check if the company is licensed and its ratings. Also, the warranty may cover only few but not all appliances. Read the plan carefully to know if is worth striking a deal.

Never forget that inspectors are not perfect like me and you. They can't be expected to find every problem in a house.  Finding a good inspector will certainly put you in a better position.

A home inspector will not decide for you. He will not stamp the property a pass or fail. A home inspector is hired to report the condition of the house and in some cases carry out additional tests like radon, termite, drug pollution etc. Once the report is handed out, you and your agent can settle it out and it would be in your hand to pass or fail the property. Check for the clauses in the contract to see if you can back out of the sale or request the seller to fix certain or all defects or accept the home as-is.

Easy Cleaning and Maintenance for Your Grill

Nothing announces the advent of summer like firing up the grill. Sadly, nothing spoils a summer party faster than a grill that won't light, cooks unequally or smokes too much. Marinades, Grease, and sauces cause mess on gas burners, while charcoal grills endure the corrosive properties of charcoal.

All professionals know the value of their tools. The basketball player has their shoes. The surgeon has their knife. You have your grill. The perfect tool can aid you get the job done with the greatest of ease. But before showing off your grilling skills to everyone, you must know how to care for your grill.

Grills of all types, from simple kettles to stainless steel restaurant-grade infrared grills, need maintenance to guarantee that they perform and last. A careful cleaning makes sure that the burners fire well, heat distributes equally, and the grill is safe. Usual maintenance also lets you catch problems like rust early on.

Without correct grill maintenance, you are just playing with fire!

For a successful season of grilling, you need a clean, reliable grill.

Easy Maintenance Tips for Grills

Follow these tips to keep your grill in fine working order – and have delicious meals for many summers to come.

1. Not all Grills are Created Equal.

Always study your owner's manual for detailed guidelines and cleaning instructions. Most are obtainable online at the grill manufacturer's website.

2. Clean After Every Use.

Regardless of what type of grill you have, you must clean it regularly. Clean and reliable grills work better, last longer and won't have a terrible taste on food. This is particularly true for cooking grates, which, if left unclean, can harbor bacteria that could pollute food.

3. Keep it Hot.

The best time to clean a grill is just after food is removed, as the cooler you allow your grill to get, the more time you are giving stuck-on food and grease to set. Heat makes it simpler to take out food particles, so get at it while it's very high in temperature.

4. Use Protection.

After every use, put a grill cover over your cooled, cleaned grill, and if preferable, store in a sheltered area. This is mainly important during the off season to help avoid dirt buildup, mechanical failures and rusting.

5. Keep Up Appearances.

After every use, take away dirt and grease from the outside of your grill. If you see rust spots or areas where paint is coming off, use grill-safe paints for external touch-ups.

Cleaning your Grill

Simple and easy cleaning will increase your grill's grilling potential for many years.

1. Cooking Grates
Clean them after each use. Here's how to do it easily and quickly
If your grill has cooled, close the top and turn up the heat for about 5 to 10 minutes
Use the back end of a stiff wire brush to rub off cooked-on remains
Make use of brush side to take out all remaining particles and grease
Put out the flame and let grill to cool
Coat grates with a paper towel or cooking spray to avoid future buildup
2. Charcoal Grills
Low maintained charcoal grills are more inclined to rust. After each use, and after the grill has fully cooled, remove grates and clear your ash catcher; or take out ashes using a large spoon or garden trowel. Then employ your wire brush to remove any remains.
Extend the long life of your grill with a careful preseason cleaning. Remove each detachable piece, and clean individual parts with warm, soapy water and a wire brush. Allow cooking grates soak for 15 to 30 minutes before scrubbing. Heat the grill completely for about 15 minutes to burn off any remaining soap residue before using.
3. Propane or Gas Grills
These grills at times have a misleading "clean" knob or a "self-clean" setting, but these settings will burn off only some stuck-on food. In case your grill have a setting like this, use it to preheat before cleaning grates.
Lift the grate and gently clean the barriers above the burners. The barriers could be lava rocks, ceramic briquettes or metal plates. If ceramic or rock, use a soft cloth, as these surfaces are more delicate than metal. Employ your wire brush to clean metal plates.
4. The Emergency Deep Clean.
In order to remove baked-on food or grease, wrap cooking grates tightly with heavy-duty aluminum foil- shiny side out – and put on a heated grill for about 15 to 30 minutes, depending on severity. Allow the grates to cool and then unwrap the foil. If that does not work completely, follow up with a wire brush and warm soapy water.
Follow these simple grill maintenance tips and you will have a trouble free barbecue season this year! So get out there, clean the grill and just don't forget to use these great grill maintenance tips.
Good maintenance will extend the life and working of the grill.
Read more about how to prolong life of your appliances.
Tips for Spring Lawn Care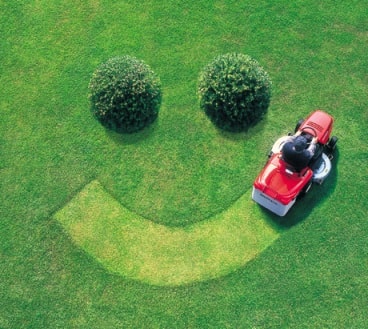 An appealing lawn counterparts the rest of the garden and makes the whole garden seem fantastic. Spring is the best season to repair your lawn and sort out problems. It is the best time to spend less effort getting it into shape-mowing the grass, nourishing with a lawn fertilizer and dealing with ugly weeds, moss and bare patches.
The most cultivated plant in the world is the grass that grows in your yard. In reality, almost 18 million acres of land is landscaped with grass in the U.S., as per the EPA (Environmental Protection Agency). Americans are so infatuated with keeping their lawns green that they together dump 70 million pounds of fertilizers and pesticides on it every year and use 30% of all obtainable water on the East Coast irrigating it.
In case you have not begun organizing your lawn for the warmer months, now is the time to begin. Prepping your lawn now ensures that your grass will always be greener in the coming spring and summer.
6 Tips for a Healthy and Beautiful Lawn
Here are some handy tips to make sure your lawn is looking its best coming into spring. The secrets of success to a great looking lawn are:
Aerate Your Soil
This will be most imperative the first few seasons when you choose to get your lawn off chemicals and treat it organically. Aerating removes inch-long plugs from the lawn to let air and water into the soil. When you aerate for the first time and inspect the plugs, you will observe that the soil near the grass roots is thick and possibly clay-like when it should be dark brown and crumbly.
Regular Mowing
The most essential lawn care job for a wonderful looking lawn is correct and regular mowing. You need to cut the grass whenever it's growing – which is probably to be weekly or even more often as the weather warms up in spring.
The plan must be to keep at the same height all through spring. For most lawns this must be about 2.5-4cm (1-1.5in) high. For lawns that take a lot of wear and tear the height is better raised to 5 cm (2 in). For shaded areas, it is advised to mow at a height of 7.5cm (3in).
Mowing too short and as a result weakening the grass, is the easiest and quickest way of letting weeds and moss to become established and spoiling the lawn.
Lawn Feeding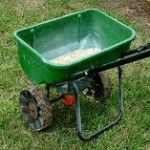 Next on the priority list is feeding the grass, and a good range of lawn feeds will produce a lawn to boast about.
A good feed with a lawn fertilizer, not only makes the grass greener, but makes it grow thicker and enhances its strength, vigor and health. Good feeds also make the grass more robust and better equipped to compete with weeds, moss and weather-related stresses. In spring, best results are achieved by making use of a granular feed that supplies a usual amount of nutrients over some weeks.
When using a granular lawn feed it is vital to apply it evenly over the whole lawn at the suggested rate. The simple way to do this is to use a lawn spreader, such as the built-in spreader in the smaller sizes.
If you feed the lawn again in 6 week's time it will stay strong and healthy all summer.
Treating Weeds and Moss
Lawn weeds are the main headache that can prevent you getting pleasure from your lawn. A strong, healthy and well-fed lawn will be able to deal with moss and weeds far better than one that is not looked after and fed properly.
You need to deal with weeds and moss promptly. You should do a treatment that builds up the lawn's resistance to drought, heat and other stresses. Where major moss or weed attack is a trouble, dealing with them with an extra application of liquid weed killer can produce excellent results.
Dealing with Bare Patches
After the damages of winter, many lawns have bare areas that not only appear ugly, but are perfect places for weeds and moss to occur. Give your lawn a treat by giving it the unique combination of grass seed, coir and slow-release feed that will cover bare patches in no time and produce a thick grass covering of the bare area.
Overseed Your Lawn
Each year up to a quarter of the grass in the lawn can die, more after a cold, wet winter. Overseeding- planting new grass seed into the existing lawn – can revitalize the lawn and bring it back to life.
By increasing the density of the grass, overseeding enhances lawn's appearance and reduces weed and moss invasion.
Few More Hints and Tips for Better Lawns
Cut the edges of the lawn whenever you mow to keep crisp lines that evidently show you care for your lawn.
Cut lawn edges with a half-moon edging iron to make sure they appear neat and well shaped.
Scarify with a spring-tine rake to take out dead grass, thatch and other debris that will or else prevent healthy grass growth.
On heavy clay soils, aerate the lawn in early spring with a hollow-tined aerator or garden fork to improve drainage and help lessen water logging issues and make grass grow better.
Add a top dressing after aerating to further improve drainage and enhance grass growth.
Water the grass thoroughly and ensure that the roots are also watered.
This simple lawn care program will give you a lawn to be proud of, keep it in perfect condition and make friends and neighbors green with envy!
Furnace Repair Tips for Homeowners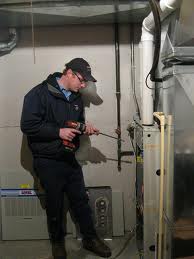 Summer is the ideal time for furnace repair and maintenance, and other heating repair problems. One reason for this is the accessibility of furnace technicians. Another is that preventative maintenance is always less worrying than furnace repair when its' freezing outside.
During hotter months, furnace repair maintenance can be taken care of by widely available professionals at a time when you are not depending too heavily on your heating system. And it's probable that you won't have to remain in line.
Some HVAC (heating, ventilation, and air conditioning) dealers even provide incentives or other specials for heating repair services all through summer, which means that can fit you in and you won't be left in the cold.
Your furnace was fabricated to last for several years, and you can considerably extend that time by performing usual, preventive maintenance.
Furnace Maintenance and Safety Advice
A furnace that is not running at peak performance can be fatal. Carbon Monoxide is a natural product of partial combustion. Nearly every gas furnace generates some Carbon Monoxide, which is normally carried from your home through the furnace's venting. A clean, competently burning gas furnace produces very little amounts of carbon monoxide, while as inefficiently, dirty burning one can produce toxic amounts. Carbon Monoxide is colorless, odorless and cause flu-like symptoms, confusion, disorientation and even death.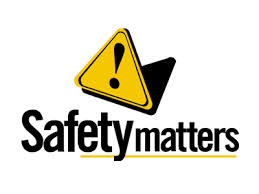 It is suggested that you have your furnace checked and cleaned each year. The older the furnace, the more essential this service is. Newer furnaces are outfitted with many features that shut the furnace off when a problem is spotted. Older furnaces have no such devices. Eventually, furnaces can build up small cracks in the combustion chamber. These cracks may not be noticeable with naked eye. It is through these cracks that Carbon Monoxide can leak into your home.
It is also vital to change your furnace filter frequently. The filter is normally found just inside the front cover of the furnace. It may have its own access door on the front cover of the furnace. A clean filter will efficiently burn your furnace and will prevent dust from being circulated through your home.
This is a quick, simple job all homeowners or tenants can do. A new filter makes your furnace more energy-efficient and saves money too.
The following tips will assist you keep your furnace running ably for as long as possible, and hopefully limit expensive repairs down the line.
What You Should Learn About Furnace Repair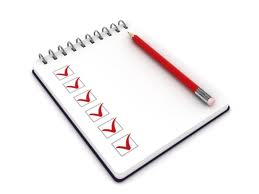 To make yourself acquainted with your furnace you may want to assess how a furnace works, and implement some of the preventative repairs yourself. Here are a few things you can deal with, if you are up to it:
Keep the area around your furnace clean and unhindered
Keep the burner area of your furnace clean
Furnaces that need lubrication on the motors and bearings must be attended to by a qualified heating technician once a year.
Do not have anything combustible within 6 inches of your vent pipe
Do not obstruct more than 20% of the registers in your house. This can cause high resistance and irrelevant heat build up in the furnace.
Do not store combustible material such as paint thinners, gasoline etc. near your furnace.
As with any important appliance or part in your home, proper maintenance is essential for making sure that your gas furnace will last as long as it should. With some simple steps and regular inspections from a competent service provider, you can get the most out of your home's furnace. Home Warranty Reviews is the place for trusted consumer reviews about HVAC professionals.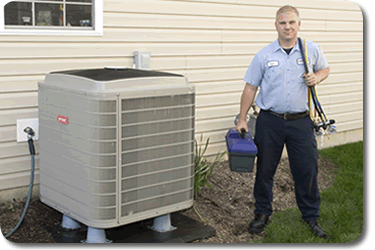 If you wish to hire a specialist, go well-armed into your search for a company. Here are a few questions that you could ask of the HVAC dealer you are bearing in mind:
Which is the best furnace on the market?
Could I save money on my utility bills with a new furnace?
Is my furnace energy efficient?
Which furnaces have easy-to-clean filters?
Do you have client references I could contact?
How quickly can you typically respond in an emergency situation?
Which of the heating manufacturers you represent have been around the longest?
Is my furnace operating at peak performance?
How closely can I manage my home comfort with your line of furnaces?
How long has your company been in business?
What are your billing and payment methods and terms?
Do you have any special furnace service or maintenance plans?
How to Go on Without Heat?
Fireplace or Wood Burning Stove
Get rid of all hindrances from the fireplace and flue before you start a fire. Burn only well seasoned wood. Do not start a fire with highly combustible fuels such as gasoline or lighter fluid. Charcoal and other coal products can emit toxic fumes and must not be used. Bear in mind to also have a good aeration as the fire is consuming oxygen. Always use a fireplace screen to prevent sparks from flying into the room. And keep the damper open while fire is burning and when it is dying out.
Stay Elsewhere
If your heating equipment is out of order for an extended period of time, you might wish to consider staying with family or friends or in hotel/motel, mainly if there are elderly people or infants in your family.
Never Use Your Gas Oven for Heating
Extended use of the open oven in a closed house burns oxygen, thus causing improper combustion of gas, which produces a deadly carbon monoxide gas.
An Open Letter to Home Warranty Industry
This letter was written by someone who worked in the home warranty industry for a long time. The views and opinions expressed are author's own. However, we do think the author provides an insightful view along with some valuable suggestions.
—-
Hello. I was just reading the letter from Robert Lehman of HSA Home Warranty along with the comments as well as other home warranty company reviews and am compelled to contact you.
I worked in the home warranty industry for almost 17 years. I was an outside sales rep, selling the home warranty thru the real estate industry as well as related industries (lenders, title companies, system and appliance vendors, appraisers and inspectors). I have been in the insurance industry since 1983.
While I am no longer working in the home warranty industry, I do believe in it and would like to help both consumers and home warranty companies alike. To make it as simple as possible – The home warranty covers the items listed in the contract subject to limitations and exclusions. Just like any other contract, not everything is covered. It is not Carte Blanche. Things that are not covered by the home warranty may be covered by a manufacturer's warranty, a product recall, homeowners insurance or may just simply fall into the category of "the cost of owning a home".
A home warranty is a wonderful service to have, reducing unexpected out-of-pocket expenses. But when there is a financial burden because of an unexpected problem, it's so easy to not like who you have to call because you don't like the situation. Not having to come out of pocket for the full retail cost of the repair is a whole lot better than coming out of pocket for the trade call fee and perhaps a bit
more towards the repair.
Now, having worked thru many challenges with home owners, I know that the home warranty companies can improve in both coverage and service. The challenge with coverage is the cost, the premium that is charged to the home owner. The challenge with service includes the home warranty company staff and the vendors that represent the home warranty companies.
Coverage provided by home warranty companies should be far more inclusive in my opinion. And I know it could be, but there has yet to be a home warranty company that is willing to make the move to charge a higher premium for that more inclusive coverage. It is a very competitive industry and no one wants to price themselves out of the market. But I know that I personally would rather pay $800 to $1,000 a year vs. $250 to $600 and not have to worry about more than my trade call fee.
Many home warranty companies have a basic plan with additional optional coverage for things like a kitchen refrigerator or roof leak coverage. Many times a home owner is justifiably frustrated to learn that this "option" was not purchased so they had no coverage. This is most common for home warranties that are purchased thru a real estate transaction and the actual end user did not have say in the coverage purchased as the seller was the one who bought the warranty. The most common coverage complaint is when a vendor is dispatched for a system or appliance and the home owner has to pay above the trade call fee for an item that is covered by the home warranty. An example might be having the pay to bring a water heater to current code before the repair can be made. If the home warranty companies charged more for their covered items, they could very likely remove many limitations from their plans. There will always be exclusions, just like any other contract.
Service is big issue and it should be. The staff of the home warranty company should always have a smile in their voice and an empathetic ear. It's a tough industry for service representatives at a home warranty company because they take a lot of heat from frustrated, emotional home owners. It is imperative that the home warranty companies properly and constantly work with their service reps to keep moral up and to coach on "empathy". At the same time, it is equally important for the home owner to be polite and remain calm. It is not acceptable to speak rudely or abusively to a service rep at any company. But because people are emotional, there will always be times of poor communication, so the biggest burden should be with the home warranty company personnel. So many complaints about the service provided by the home warranty service rep would be eliminated if they would return a phone call in a timely manner; not keep someone on hold without checking back often and offering a return call rather than holding; and simply listening to the caller, completely, and having a genuine, unscripted conversation without pressure of ending the call in a certain time frame. And of course, the oh-so-important follow-up and follow-thru.
Another challenge with service is with the vendor that has been dispatched to a home. Vendors do the dirty, physical labor, regardless of conditions including weather, traffic, conditions at the property they are servicing and the attitude of the customer. In most cases, the vendors working for the home warranty company are experienced and reputable and therefore should always treat the home owner with the utmost care and professionalism. Unfortunately, even though the vendor company may meet the requirements and expectations of the home warranty company, the home warranty company has no control over who that vendor hires; this is when many of the vendor related problems occur. It is so important for the home warranty company to have staff specifically assigned to vendor/contractor relations as well as requesting feedback from the home owner on how that vendor's service was.
There is so much more that could be addressed, but hopefully this has helped someone somewhere.
- Anonymous Industry Veteran