All You Need to Know Before Buying A Gas Fireplace
PUBLISHED: December 27, 2018
•
6 MINS READ
Though wood-burning fireplaces add a touch of ambiance, nothing beats the ease of a gas fireplace. What's more is that you don't have to split logs, stack them up or haul them. 
Another great advantage is that there is no ash to bag, no smoky smell and also you don't have to clean out the chimney. You don't have to tend to the fire and it won't die out due to negligence.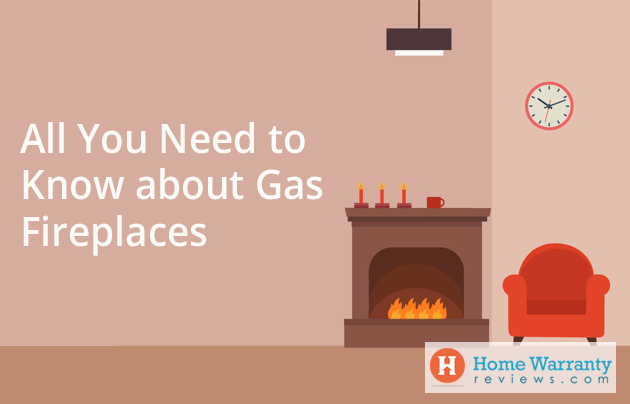 A simple wall thermostat will control the flame size and the heat output, and this will maintain a specific temperature setting in the room. There is a fixed glass panel that covers the direct-vent fireboxes and ensures that the furnace or boiler heated air in the rest of the house does not escape. This way you get as much as 75 to 99% of fuel energy saved as heat instead of 10 to 30% that you get with wood fires.
Another great advantage is that gas fireplaces can be installed in almost any place in the home, from bathrooms to basements and even the outdoors without the need for a chimney.
Before Going Ahead With A Fireplace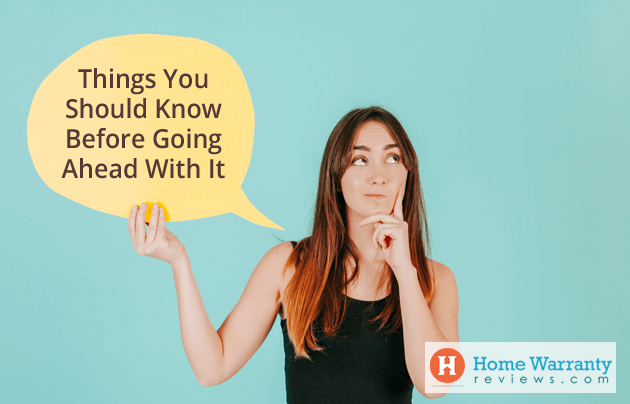 Here are a few things that you should keep in mind before you go ahead and install a gas furnace:
Installation
Most gas furnaces with direct venting are with zero clearance which means that they can be enclosed with a wood framing and other materials to offset the heat from other parts. Vent ducts are run typically from the top of the unit and out through the nearest exterior wall. 
Most installation can be done by the homeowner. However, you need to handle the gas and electrical hookups with care and install or inspect the vent duct and make sure its safe and secure. Once done, you can finish the wall above and around with trim, paint, tile, faux stone, and other materials.
At the time of installation, you can choose to have a variable flame, electronic ignition, circulating fan and additional bells and whistles. Some people also choose to have a thermostat or operate the furnace via remote control.
Efficient Heat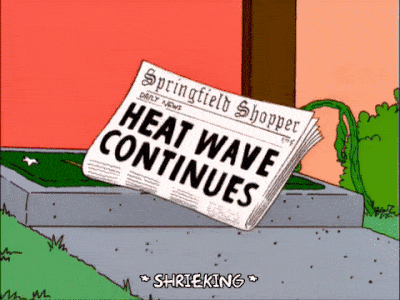 One thing better than a roaring fire on a cold night is one that needs no tending to, requires hardly any cleanup and doesn't leave the rest of the house cold, unlike the area where you are. The days of the anemic blue flames and the logs are long gone. With modern gas fireplaces, you have glowing red embers and tall orange-yellow flames that dance around ceramic-fiber logs.
You can choose among three types of gas fireplaces. Inserts or those retrofit wood burning fireboxes. Built-ins are those fireplaces where there isn't one now. Finally, log sets are basic burners that sit in existing or open fireplaces.
Before You Buy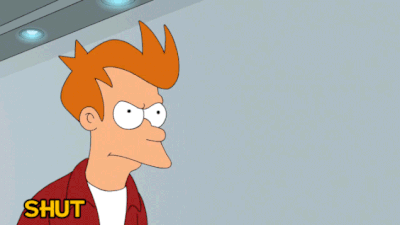 There are a few things that you should consider before going ahead with a gas fireplace and choosing one that matches and works well for your home.
Firstly, what do they cost? These gas furnaces cost anywhere between $2,000 to $5,000 including installation for built-in or insert fireplaces. While its about $400 to $1,000 for decorative log sets.
Secondly, how do you choose between natural gas and propane? Though natural gas is less expensive and produces 5% more heat, propane is used in places where natural gas is unavailable.
Thirdly, should you DIY or hire a pro? You should leave it to a professional technician to ensure the most efficient, safe and best-looking installation.

Fourthly, how do you really have to look after it? You can get a certified technician for about $150 to come, clean and adjust the burners and ensure that they are soot-free flames when lit.
Lastly, how many BTUs are required? You should know that a gas fireplace heat output, in BTUs, should match your room size, climate, and your house's insulation level.
Do You Need a Vent?
Well, your fireplace would produce smoke and odors along with other pollutants like sulfur oxides, nitrogen and carbon monoxide. This is why this is important to send these emissions outside. The best venting method is the two-pipe system known as the direct vent. 
While one pipe feeds fresh outside air for combustion to a sealed firebox, the other taxes away the combustion fumes. These pipes go straight through an opening in the exterior wall and are 70-85% efficient. 
Another option is the B-vent which has a single pipe that carries away exhaust and the flames get combustion air from inside making them 50% efficient. B-vents should have a sensor to douse the fire if the exhaust gases reverse course and come down the flue.
Vent-free options are several. While these units have no flue, they can be installed anywhere and even hung on a wall. They are 99% efficient because all their heat stays in the room. 
Due to the amount of pollutants and the quality of air, indoor units are fine-tuned to burn extra clean and the heat output is limited to 40,000 BTUs. There is also an oxygen depletion sensor that automatically shuts off if the oxygen in the room dips below 18%. You should know that vent-free units are banned in some states like California.
Increase the Lifespan of Your Gas Fireplace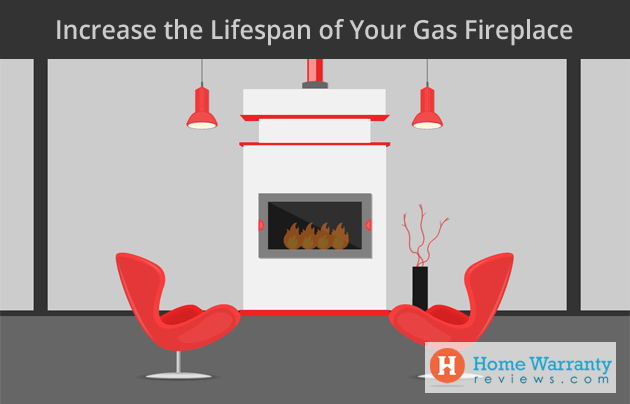 The following are 8 simple tips that you can use to make the most of your fireplace and extend its lifespan:
1. Choose Well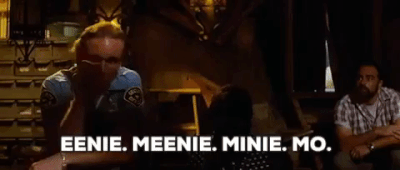 Before you plan on installing a fireplace, you need to take time to assess all the models in the market and find the best one the best suits your need. This would mean that these gas furnaces should be selected based on your liking and the types of rooms. It could be self-sufficient, small or even large. This could be installed as a fireplace outside the patio to enjoy those lazy fall evenings even more.
2. Installing the Furnace
If the furnace has to be installed properly, you should sort the help of a certified installation professional. This way there is no scope of you spoiling the device or putting yourself in harm's way. You can also look at the top rated gas fireplaces in the section at the end of the article.
3. Never Cook with It
Though it might make complete sense to you, ensure that you don't make the mistake of cooking with your furnace. It's meant to do only what it should do and not for you to test your cooking skills and make a campfire out of it.
4. Maintenance
Though your gas fireplace would not get covered in ash, it should be kept clean at all times. You need to wipe down the fake logs with a soft cloth to remove soot. Also, use a vacuum to remove the dust at the beginning of the cold season. 
This means that you need to clean glass parts like the doors and the flame protector. Make sure that you do not use chemical products when cleaning. Remember to set reminders to call an inspection specialist to come and clean the furnace.
5. Do Not Put Anything Into It
You might feel like decorating the shelves around the mantel and floor but do not do it in your fireplace. This is because there are several burners in the furnace and anything that is put into it will catch fire.
6. Look After Young Ones
Ensure that your children are not left unattended near a fireplace. They might want to place their hands on the glass or the remote control. You need to be extra cautious and ensure that they do not have access to it or reach for the glass. Also, you need to watch out for your pets not getting to close to the flames.
7. Programming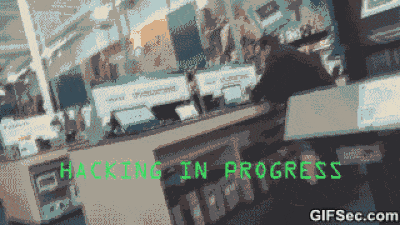 You need to ensure that you can program your fireplace with a system and use it occasionally. Once it's programmed, you should know when it turns on and off and ensures that it is not running for nothing, especially when you are not at home or when you fall asleep. This will ensure that you save money and not waste natural gas.
8. Replace the Remote Control's Batteries
Every once in a while, you would have to replace the batteries in your remote control and those in the carbon monoxide detector. Even if you do not use the remote as often, you need to ensure that you have batteries as an emergency.
Types of Gas Fireplaces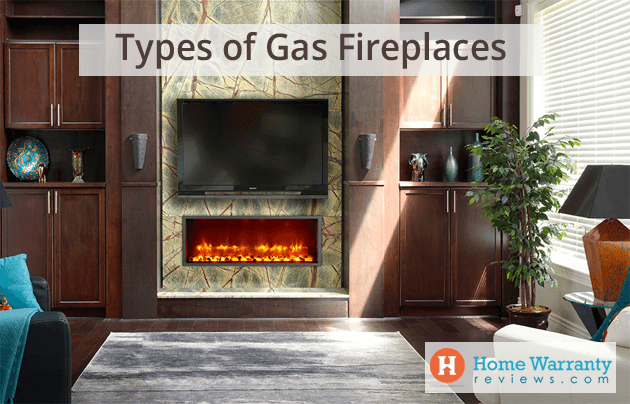 There are three types of natural gas fireplaces. This includes the log set, insert and built-in fireplaces:
Log Set
Out of all the three types, the log set is the least expensive choice and it's just a stack of ceramic logs with a gas burner that sits inside the existing fireplace. The installation requires drilling access holes for gas and electric lines. Also, some units are vent-free and others vent up with a chimney. 
Vented sets need a damper which has to be propped open at all times to ensure that it prevents carbon monoxide poisoning and your home's air is treated as it goes up the flue. Some of the log alternatives include glass, coal, and stones.
Insert
This is a log-and-burner set that sits inside the metal box that is surrounded by a larger metal box that fits inside the existing fireplace. This insert warms the room air between the gap of the box and radiates heat from its firebox. There are holes that are drilled for the gas and electrical lines. Also, they are either vented with a fixed glass panel in front of the flames or vent-free with metal screens and glass panels.
Built-In
These furnaces are made like inserts with a metal box within a box construction. Also, these built-in units do not require an existing fireplace or chimney. While vented units are fixed with glass panels that cycle air and exhaust directly to the exterior wall openings. Vent-free options have an exhaust into the room and a fixed metal screen or glass panel.
Where Do You Fit Gas Fireplaces?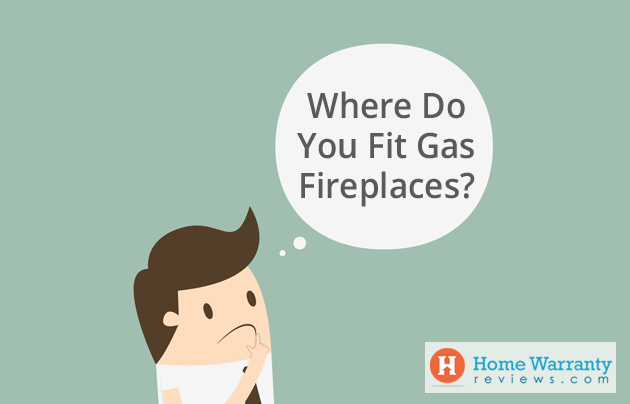 The following are some places where you can fit gas fireplaces:
Oldschool
For those that like to keep themselves warm like in the Victorian era where decorative cast-iron surrounds keep you warm. These are still made today but most people choose gas over hard to start coal. These are replicas of the vintage coal and wood-burning fireboxes. While some have open flames and sends emissions through metal B-vents, others have fixed panels that are more efficient direct venting.
Bathroom
Yes, now you can have a fireplace in the bathroom with gas of course. The see-through unit shows flames in the adjoining bedroom.
Bedroom
Nothing like starting a fire to build on some romance. You can also adjust the flame size and temperature without you even having to make any major changes to the settings.
Patio
Enjoy the patio with the evening chill and the flow of heated air in the background keeping you warm. You can enjoy a low-profile gas fireplace with no chimney needed. When it comes to the outdoors, vent-free units have no BTU restrictions or the need for an oxygen-depletion sensor.
Living Room
Another favorite place is the living room where most of the family meets. You can get a linear wall of fire burning up through a layer of glass.
Basement
In basements direct-vent gas fireplaces are right at home and are better than wood burning fires that would smoke your home and cause too much discomfort to you and your family members.
These are few areas where you can get a fireplace and opt for budget-friendly fireplace updates.
Home Maintenance and HomeWarrantyReviews.com
You should know that home maintenance can be an expensive affair. It would cost an arm and a leg if you had to make drastic changes and this would eat into your life savings. But with a home warranty, this would add a layer of security, these changes would make your home look great. This is a good reason for you to sign up for a home warranty in order to ensure that all your appliances and systems are in good working order.

All you have to do is pay for the home warranty which is between $300 to $500+ based on the type of home plan that you choose and then you would have to pay for the deductible which would be between $50 to $150 based on the type of policy that you have. You should ask yourself this question, "Does home warranty cover fireplace?"
You should know that if you do not pay for a home warranty, then your home maintenance expenses could be as much as 2% of your home's value. Also, with a home warranty, you could pay as little as $1 per day to ensure that your home's appliance and systems are working without a glitch.

If you are still not sure about this, then you should use the Home Maintenance Calculator and determine if you would be willing to still pay more for home maintenance costs as compared to a home warranty. This would be based on the maintenance of major appliances and systems and whether it's more practical to go ahead with a home warranty. Take a look at the home maintenance calculator and feel the advantage of using with a home warranty company.

At HomeWarrantyReviews.com, we list more than 80 home warranty companies and you can decide about the best home warranty company in your locale based on the reviews. These reviews are written by people like you and this gives you genuine updates about their service and overall customer satisfaction. Once you sign up for a home warranty then you should ensure that you provide your reviews for the benefits of the millions that would like to hear from you about your experience.
Deluxe 36? Direct Vent NG Millivolt Fireplace
42? Artisan Vent Free SSC See Through Linear Fireplace
Napoleon GVF36-2N 30 000 BTU Gas Fireplace
Kozy World GSD2845 Dual Fuel Gas Stove
Sure Heat Riverside Oak Dual Burner Log Set Fireplace
Gas fireplaces and gas inserts are very similar. They are both made the same way with the box-within-a-box setup. But, the different of gas fireplaces vs gas inserts is that the built-in gas fireplace does not require an existing fireplace or chimney. Also, there is no masonry or chimney built or used in the process.
Fireplace inserts provide a more efficient heat source than older fireplaces. The closed combustion system of fireplace inserts are 60 to 80% efficient and use a variety of fuels.
Natural gas is a cheaper form of energy and so a gas fireplace is inexpensive to run. Both gas and wood burning fireplaces lose heat up the chimney but wood burning fireplaces lose more heat. This is why Electric Fireplaces estimates 60 percent of the heat from these fireplaces goes up the chimney.