Appliances That Need Home Warranty Protection
PUBLISHED: February 17, 2016
•
5 MINS READ
Most homeowners agree on the fact that older homes need some kind of home warranty protection. While this fact couldn't be more, most folks are unaware about which appliances to include under coverage. 
For those who can't afford to purchase an elaborate home warranty plan with extensive coverage, this article will give an idea about which appliances need protection the most.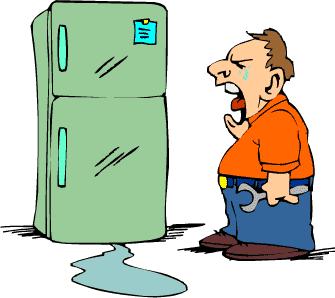 For those of you new to this topic, let's discuss in brief about home warranty plans before we go any further. A home warranty or an appliance warranty is a service contract that agrees to provide you with discounted repair and replacement services. 
When you purchase a home warranty plan, it will cover certain fixed appliances in your home which would be clearly mentioned in the contract. As and when any such appliance breaks, you can contact your warranty provider who in turn will arrange a service technician to visit your home to fix the damaged appliance. You will not have to pay for the actual repair, but only for the service.
This arrangement ensures that you save quite a bit as you don't have to pay for the actual repair which may run into hundreds or even thousands of dollars, if part replacements are involved. So not only are home warranties an excellent form of budget protection, they are also time-saving!
Who Needs Home Warranty?
Anybody with a home that's older than four years or who lacks money for frequent and costly repairs should get a home warranty. You may want to look into our guide to buying home warranty plan for more information on this topic. Here's who needs a fixed home warranty:
Homeowners with older homes (4+ years)

Homeowners with no other warranty/ insurance for their appliances

Folks with no time/skill for DIY household repairs

People who cannot afford repairs and replacements frequently
If you are someone who does not want a plan with extensive coverage, you'll want to know which appliances to include in your coverage. This is a subject that does require some thought and it will need an understanding of which appliances break most often in a typical American household.
Appliances That Are Most Expensive To Repair
Generally, major systems and appliances are the most expensive to maintain and repair. So naturally, they are prime options when it comes to considering what to be included in your home warranty. You might also want to consider appliances that are more likely to get damaged frequently. While most basic plans provide coverage for major appliances and systems, here is a list of things that must be included in your coverage for optimal results-
HVAC
These are among one of the largest appliances found in any homes and with that size, comes difficulty in maintaining. Most HVAC units require a monthly cleaning and an annual check-up from a professional. If they crash, the cost to repair/ replace them could be in thousands and it is not something you want for your budget. Plans that cover HVAC units alone are available in the market today. However, it makes more sense to buy a plan that includes HVAC units along with other major systems. You may want to look into HVAC maintenance checklist to ensure that you are keeping your unit in prime condition.
Plumbing
Yet another system that requires protection under home warranty plan. Plumbing issues can be difficult to diagnose and fix, and may require exceptionally skilled and licensed technicians. Finding such a technician on short notice can be difficult which is why including plumbing under your coverage is a wise idea.
Refrigerator
A broken fridge is expensive. If your fridge breaks down, you'll also lose several hundred dollars worth of food which is just too awful to think about. Most home service contract companies offer plans that cover kitchen appliances alone. If you have an HVAC plan or you do not require other appliances, a kitchen appliance could be the ideal choice for you.
Electrical System
Especially, the main board. If the electrical system malfunctions, not only will all your appliances face the possibility of damage, your entire house might catch fire. This is something that needs to be given serious attention. Luckily, electrical systems are included under most basic plans. Some plans allow you to pick additional items from a pre-select list. So if electrical systems don't fall under standard coverage, it would be a wise step to expand your coverage to include this.
The Final Word
If you decide to go ahead with a home warranty, give some serious thought to what appliances you want covered and how much you want to spend on your plan monthly. Fortunately, there are many providers out there that allow homeowners to customize plans to suit their needs. It shouldn't be difficult to find one that meets your requirements. You may also want to look into our home warranty company comparison page and maybe get a free quote for a plan in your area.
You should ensure that you have kitchen appliances insurance and a kitchen appliances warranty.
In case you have bumps or hurdles when it comes to raising claims with the warranty provider, our guide on how to handle claim denials will help you immensely. We hope you found the article informative. Do share it with your friends and help them out too!