Five Appliances That Make Our Lives Easier
PUBLISHED: March 17, 2015
•
5 MINS READ
Living in the modern times is a blessing in many ways. When we look back at the way our ancestors lived, we certainly feel grateful about the various developments and innovations in technology. Science is indeed a marvelous field.
Every invention that man has ever made has always been done with the idea of making human life easier. The very first machines, be it the blunt stone tools or the wheel, the idea behind every one of them was to reduce manual effort. Several centuries later, the world we live in today has developed so much that we have a machine for anything and everything. It has made life easier.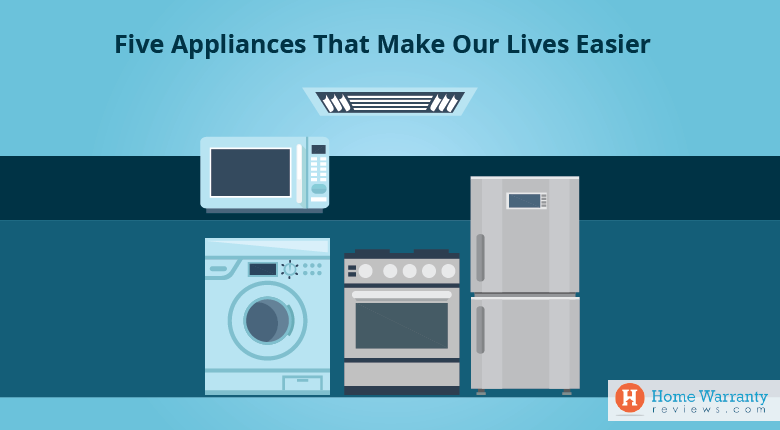 Let's take a look at some of the most genius inventions that science has given to the average homeowner. These inventions make life easier in several ways. Similarly, do check out how you should go about buying this home appliance list.
HVAC Units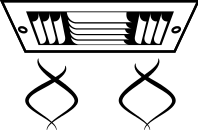 Man's need for protection against the bitter cold started with the invention of fire in the early stone ages. Today, we have electrically operated Heating, Ventilation & Air Conditioning units that provide us with the much needed warmth/cool.
HVAC units are large systems which take in air through filters, use coils to alter its temperature and then blow it out through a vent. If you care for your HVAC unit, take a look at our Checklist for HVAC maintenance. Check out the top appliance warranty companies that you should invest in. This makes lives easier to enjoy especially when we have to brave the extremes of weather.
Washing Machines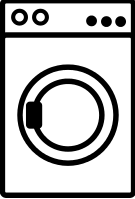 Can anyone imagine a world without clean clothes? Of course, no! Washing machines are yet another gift the world of technology has given us, one we can't thank them enough for. Feed in a pile of dirty laundry and out comes fresh, clean fabric!
They save us the effort of hand washing our clothes or the money to buy new clothes, which ever way you want to look at it.
Refrigerators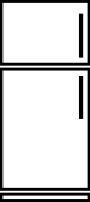 If science did not gift us with the refrigerator, we would've been surviving on take-outs or slaving away fetching fresh ingredients and cooking them daily. Fridges too make our life immensely easy by ensuring that we have the provision to store food in our homes.
Refrigerators too have become a staple in every average kitchen. The work by reducing the temperature of edible items which in turn reduces the chances for decay and spoilage. We also have a very informative Refrigerator Maintenance Guide, do take a look!
Dishwashers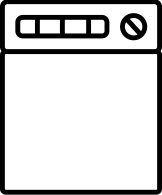 Nobody wants to spend their post-dinner time scrubbing dirty utensils. Dishwashers do that job for us. These appliances provide us the luxury of allowing us to sit back and relax post dinner. All you need to do is load the dirty dishes into it and press a few buttons.
They easily fit into kitchens as they are not that space consuming and is yet another appliance that makes our lives so much more easy. You can also take a quick peek at our Dishwasher Maintenance Guide.
Microwave Ovens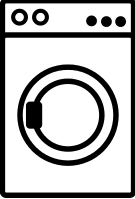 They are a fairly recent invention, nevertheless, they too have become an integral part of the modern kitchen. This gadget is tiny compared to the other appliances. However, its quick cooking time and ease of use has earned the microwave its place in every home's kitchen. While the radiation it emits is still a heated topic of discussion among staunch environmentalists, this appliance continues to help us immensely in our day to day life.
And that's not all!
While we've talked about five appliances alone, we want our readers to understand that they are just the few of the many systems that make our life easy. We're sure everyone who reads this agrees with us on that. You should also figure out which appliances have the best energy ratings and which ones to buy home warranties for.
Now, since these beloved appliances do so much for us, shouldn't we do something for them? Of course we should! If your appliances/ systems are 4+ years old, it is strongly recommended that you purchase a home warranty to protect your appliances as well as your budget. You can read more about home warranty and its features and benefits!
We hope you found the article interesting, do share your concerns and doubts with us. Cheers!
Technology has helped people do various activities and made their lives more convenient and enjoyable. The recent development of technology has made it possible for people to live more comfortable lives. Appliances like the washer machine, dryer, AC, heater, etc have made a marked difference in our lives.
A machine is a device that makes work easier. It helps by increasing the strength of the force, increase in distance over the applied force and the change in direction in the force applied.
Slow Cooker
Stand Mixer
Smart Coffee Maker
Food Processor
Key Finder
Electric Tea Kettle
Smart WiFi Plug