Gas Appliances that Cost the Most to Use
PUBLISHED: August 25, 2015
•
3 MINS READ
According to the U.S. Department of Energy, in 2011 natural gas was the most cost efficient way to run appliances and heat a home in the United States. And that may not have changed much since then. If you look at the 2014 Federal Register article regarding projections for near future energy costs by type it seems impossible to not conclude that gas is the cheapest way to run your home's systems and appliances. While it's true that each home is different in terms of energy use, it's apparent that a home with newer systems and appliances that use gas instead of electricity are often much less expensive to operate.
But even if your home's gas appliances and system components make you happy it's still a great idea to consider whether or not there's still room for savings in your monthly budget. That's what I had in mind when I started looking at just how much it costs on average to run electrical appliances and gas appliances.
If you have gas heating for your home and a gas water heater then you probably already know that gas can cost less compared with electricity. That is, of course, if your home has up to date equipment with the highest available efficiency standards. But if you are still looking for ways to cut your energy costs each month then these are the three major appliances that are probably using the most gas.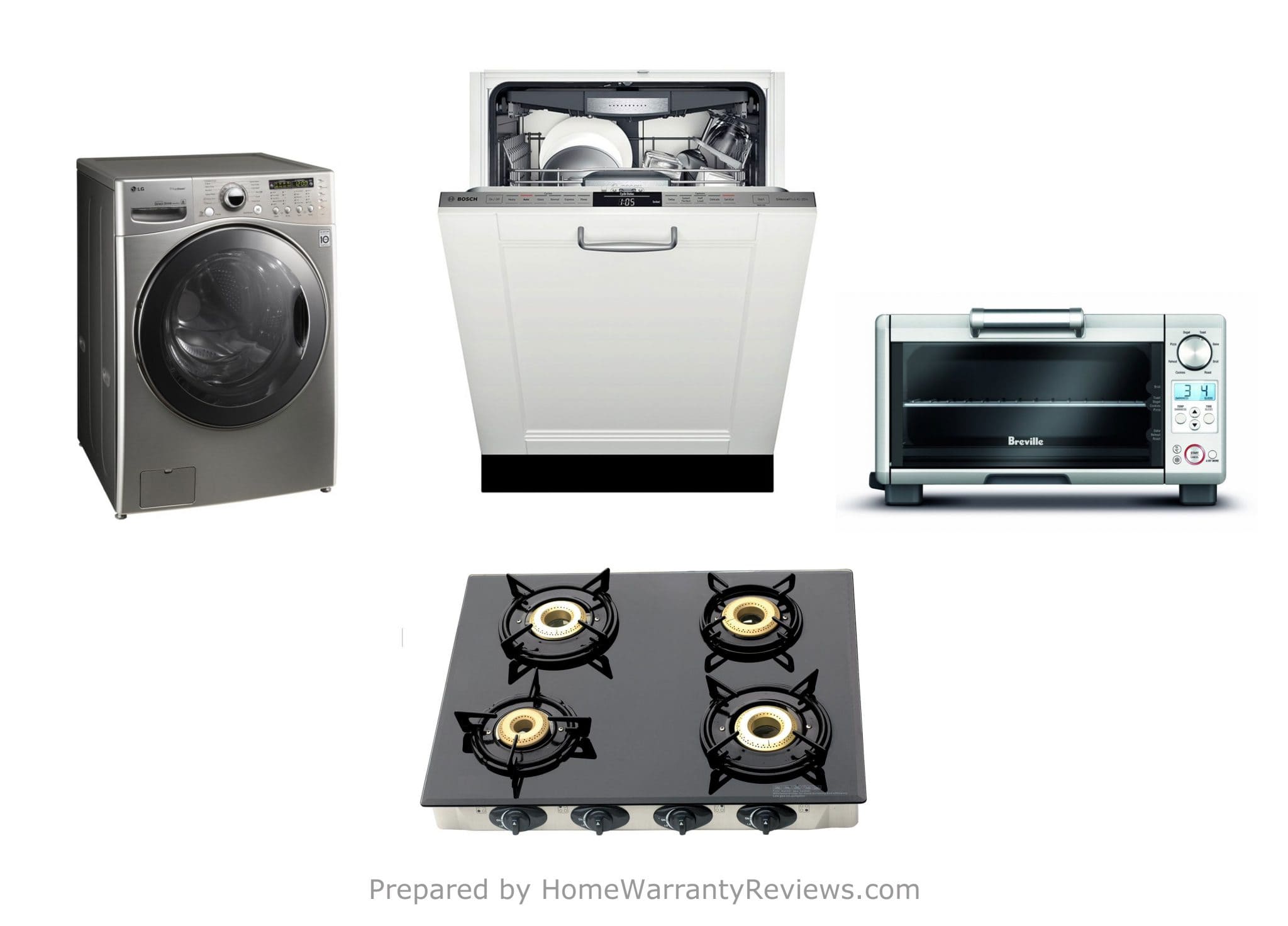 The Dryer
According to statistics available on Pacific Gas & Electric Company's website, a gas clothes dryer will typically cost the user between twelve cents and fifteen cents per load. It may seem like putting more clothing in the dryer at one time would reduce your energy costs, but that's not always true. If you wind up running the dryer longer in order to get everything inside completely dry then your savings may be little if anything. When weather permits you can cut your usage by line drying clothing, but that assumes that you have a clothes line and the right environment for clothing to dry while staying clean.
Dishwasher
Based on the figures available on PG&E's website you might see a cost of between fifteen and twenty cents per load when using a gas dishwasher. If your house is like mine then the dishwasher is running at least once per day. It's hard, and in some cases unsanitary, to avoid using it.
The Oven and Stovetop
In addition to being the choice of many professional chefs, gas ovens and stovetop burners (be sure to check their BTU) are also very efficient. PG&E shows an average of twenty one cents per hour in gas cost for this appliance. One way you can cut your energy costs is to use the cooking timer on your oven if your model has this feature. Shutting the oven off automatically at the end of a cooking cycle can avoid extra gas usage and save money over the course of a month.
If you are hoping to calculate your own home's gas usage, broken down by each appliance I would recommend you look at this free tool from PeoplesGasDelivery.com. It is recommended that you read about energy conservation tips for your home too. Cheers!