Signs Your HVAC Units Need Freon
PUBLISHED: April 22, 2014
•
3 MINS READ
Been having trouble with your heating/cooling unit of late? Think freon is the culprit behind it? Let's find out!
HVAC freon levels are a common area of doubt among homeowners. For those of you who don't know a thing about freon, here are some pointers.
What is freon?
Freon is the common name for a class of chemicals that usually include aerosol propellants, organic solvents or refrigerants.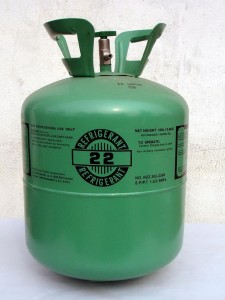 Most of them are compounds of chlorofluorocarbons, which are derivatives of methane and ethane. Most common form of freon is R-22.
Before we tell you how to find out if your HVAC needs freon, lets discuss what issues could happen due to low levels of freon.
Issues caused due to insufficient freon levels
Freon, is essentially a heat transfer fluid. So it absorbs heat from your home and transfers it to the outside air, thereby cooling the air down. Hence, the primary issue happening due to low freon level is prolonged cooling period or lack of cool air inspite of the thermostat being set to "cool".
Signs of low freon levels
Freon is not something that gets "used up", it gets circulated. So the only reason why freon levels fall would be that your HVAC unit has a leak.
Here are some common signs that indicate insufficient freon in HVAC units:
House takes a long time to cool
Water pools on the floor near your furnace due to condensation
Ducts/ vents blow very little air or hot air
Ice buildup on the copper lines running from A/C to indoor coil
Excess electricity consumption resulting in high bills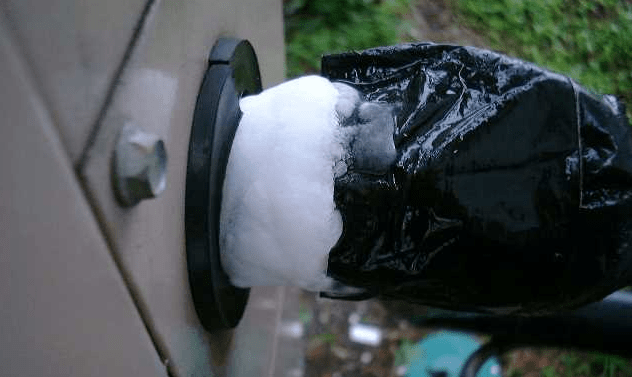 Ice Buildup on Copper Lines. Image Courtesy:inspectapedia.com
If your HVAC unit is exhibiting any of the above signs, we strongly recommend that you call a technician right away to take a look at the unit. If you have a home warranty, inform the warranty provider immediately.
Alternate ways to detect low levels of freon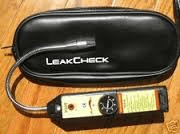 In cases where the physical signs are not telling enough, electronic devices called "sniffers" can be used. Such devices sound an alert when the probe discovers a leak in the unit.
Yet another method is to inject a fluorescent dye into the unit. The dye then circulates through the system and flows out in case there is a leak. The unit is then illuminated in UV light which will reveal where the dye has pooled if a leak is indeed present.
The final word
As we said before, call for immediate help if you notice something amiss with your HVAC units. If the problem is indeed with freon, you may have a lot more in hand than just an uncomfortable home.
Ideally, conduct annual or half-yearly tune ups to make sure that the system is in proper working order. Such maintenance routines check the system for possible leaks and malfunctions.