How to Choose a Home Appliance Protection Plan
PUBLISHED: January 24, 2012
•
3 MINS READ
A home appliance protection plan is really getting popular these days among homeowners. Such home warranty plans cover appliance repair costs and help homeowners with maintenance and repair services.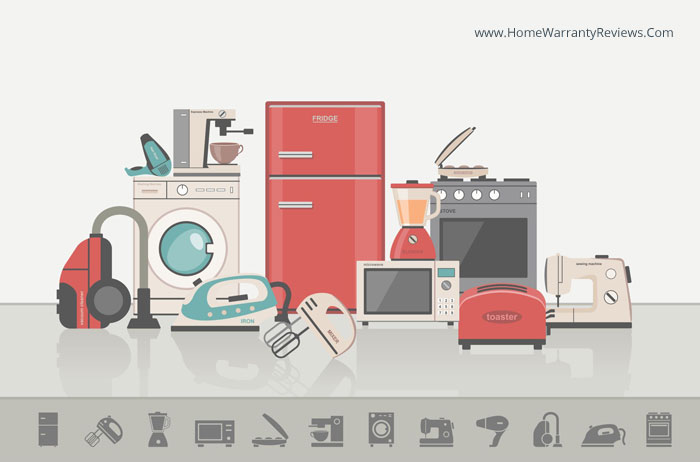 What exactly is a home appliance warranty plan?
Home warranty plan or appliance maintenance plan is a contract to ensure the appliances in case of breakdowns to cover-up the repairs or replacement.
Watch this video to know how to pick the best home appliance coverage plans:
Why do I need a home protection plan?
Home protection plan relieves you from unwanted stress and buys you peace of mind by providing the confidence that any repairs and replacement of your insured appliance will be taken care of by qualified service providers.
How does a home protection plan work?
In case any of your insured appliances break down, the first step is to place a service request by simply calling up your insurance company. Once the request is confirmed the same is sent out to schedule an appointment. Only the service fee will be collected to determine the problem and sort out the issue.
Are all the appliances in the house covered in the warranty plan?
Only the products listed in the insurance contract will be taken care of by the Home protection plan. Generally, all major appliances like refrigerator, washer/dryer, bathtub, plumbing systems, electrical systems, ceiling fans, water heaters, and garage door opener are covered in the insurance plan. If it is determined that your insured item cannot be repaired by a service contractor, then it will surely be replaced.
Before deciding on home warranty plans and policies:
There are lots of home protection plans available in the market today. But it is not really hard to find which plan suits your requirements best, besides you just need to do some basic groundwork before deciding-
First, you need to find out what your entire plan should cover
How much do you prefer to invest in the warranty plan?
Find a suitable home warranty company that offers the kind of plan you are looking for at a particular price to invest on.
Go through the policy booklet and fine print of the company contracts
Do check whether the policy has any pre-existing condition exclusions and if so what those conditions are
Does the company add up any additional fee on repair or service charges?
Will the appliance be replaced or repaired? Will they replace items with new or used items?
Check the company's response time obligations. Generally, it is within 24 to 48 hours for non-emergency repairs.
These are all the questions that you need to find the answers to before purchasing a home warranty policy.  Some company policies cover only certain appliances while few are expensive. You need to be clear on all these issues.
Once you are certain about which plan suits your needs, compare the policy premiums and ensure the coverage plan. Finally, make sure the home warranty company is available 24 hours a day, 7 days a week, including weekends and holidays, so they are there when you need assistance. You can find such companies in our home warranty company directory. A home warranty company should have a toll-free number so it doesn't cost money to call. Ensure that the customer support is available on easy track so that it helps in fast communication and service. Sign up with a company that has all the above-mentioned facilities.