Pros and Cons of Auto Warranties
PUBLISHED: May 4th, 2018
•
6 MINS READ
When it comes to choosing an auto warranty, there are several out there but you need to weigh the pros and cons before you sign up for one. The question that arises is if you really need one. Quite frankly everyone needs one to keep their car in great condition and ensure that you don't have to deal with shelling out large sums when there is a major breakdown. This is important not just to keep your car running well but to ensure that you and your family are safe at all times.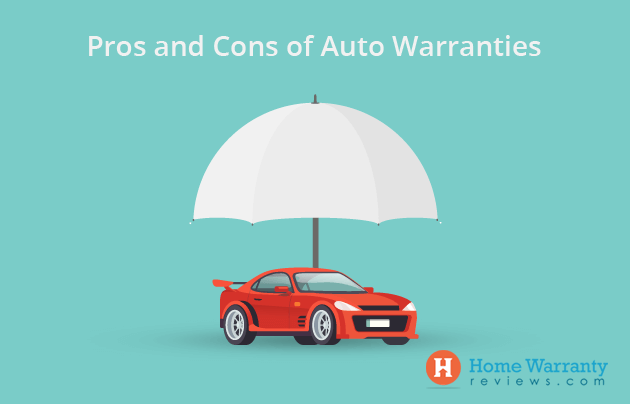 Usually, auto warranties are compared by the coverage, service contract, claims, and reputation. This makes up the most important reasons as to why you should sign up for an auto warranty and why it's important for you.
Reasons For Auto Warranty Sign Up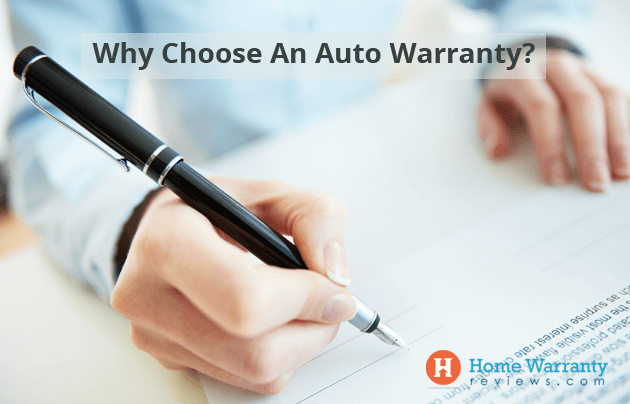 35% of the reason why the warranty is selected is due to the types of warranty plans and coverage. The basic plan covers the powertrain with 30 other important components. The other form is called the inclusionary warranty and lists all the covered parts which are part of the terms of the contract. If it is not listed then the consumer has to bear the cost. But the most comprehensive is the bumper-to-bumper warranty and this is the exclusionary warranty which is a complete warranty plan. Also, several companies provide additional benefits that are included in extended warranties but paid separately like towing, rental car coverage, roadside assistance and fuel delivery.
The second most important reason is the service contract which accounts for 25% of the decision making. Here most car warranties are based on deductibles and premiums and this is based on the make and model of the car as well as its age and mileage when the service goes into effect. This is also determined when the warranty becomes void and therefore complete information is needed otherwise incorrect information could lead to cancellation of the warranty. Usually, its up to the warranty provider to review the contract based on the maximum number of years and the maximum number of miles. Most companies would give you a full refund with the first 30 days. But, you need to read the terms and conditions before you sign up as several claims are denied and there are changes from time to time.
The third most important reason to buy an auto warranty is based on the claims and repairs. Here you have to make sure that there is no delay in the enrollment period. You could also drive a few more miles before the warranty is in effect and this means that certain warranty companies could try to lower the threshold. Almost all warranty companies choose their service providers and you need to know who are the providers in the network.
While most companies directly approve claims, you don't have to make any payments and get reimbursed. Several customers have made this mistake and found out that repairs or parts were not covered and that you will only get reimbursed a certain portion of the cost. There are also per-visit and per-repair deductibles and each visit has a fixed cost and a separate fee.
The final reason is based on reputation and this accounts for 20% of why people buy into auto warranties. This is extremely important as there is a fair amount of commitment to customers, financial stability and competition comparison. Factors include whether the company has completed the VPA Certification-Audit Program and if they consistently get good ratings.
Advantages and Disadvantages of Auto Warranties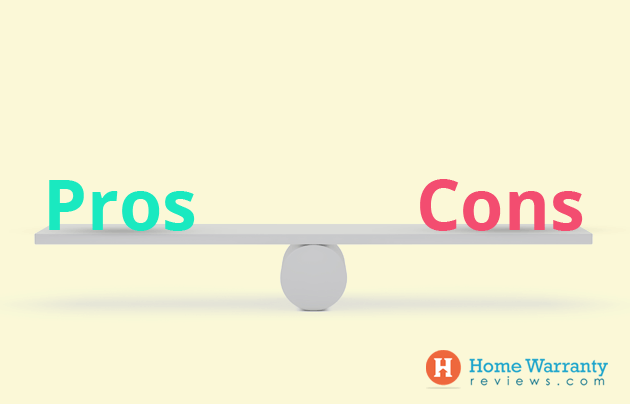 Here are some of the pros and cons of auto warranties that you should know before you sign up for one:
Pros: Budget Car Expenses Better
There are several trade association and manufacturers that suggest that the expenses of a major failure after the expiry of an original warranty would be more expensive than an extended service contract. Here, you will be able to provide yourself with security in case there are unforeseeable problems. With a good extended warranty, you will be able to cover all unexpected repair bills. You can also choose to customize plans.
Cons: Limited Repair Providers
You should know that since the time you sign up for a third-party auto warranty, you will be able to get your service done by specific contractors only. You need to make sure that certain providers have a good relationship with repair shops. In case, you are moving to a new region then you need to make sure that your warranty is usable in the new area. All repairs would not be covered and every company varies in coverage and have their own set of exclusions.
Pros: Usage
Based on the issue that your car faces, you would be able to get coverage based on your policy, the provider coverage and the amount that your policy is worth.
Cons: Might Never Use It
Though insurance policies are great, it is primarily used to save you money and your car can be in excellent condition. Well, the best case scenario is to enjoy your car worry-free and enjoy the peace of mind that you deserve with a sensible financial choice.
Pros: Expense Control
One of the major indicators, why people choose auto warranties, is based on its reliability. Higher repair costs would mean an increase in the use of technology and out-of-warranty breakdowns can prove to be expensive. Manufacturers and associations agree that parts and labor expenses would exceed the amount of the extended service contract.
Cons: Cost of Operation
Consumers benefit from extended service plans but since they driver fewer miles or they trade-in cars often, the contract cost cannot be justified. At times, you would wonder if your historical outlay for cash for car repairs are lower than the price of the extended service contract. Otherwise, people feel that by depositing the money, you could pay for an emergency cushion.
Pros: Coverage
When it comes to an extended service plan, there are some which cover non-powertrain components and others that comes with a hundred thousand powertrain guarantee. But most powertrain warranties are limited to factories. Other benefits like rentals, towing and trip interruption coverage are additional costs. Usually, there are options that enable buyers to have tailor-made contracts based on price, deductible, and coverage.
Cons: Coverage
You need to understand the contract terms and make sure that you know what is covered based on frequency, limited-life and wear and tear coverage. Also, knowledge of the pre-existing conditions is needed and how the claim can be qualified and how the diagnostic testing is done. The best outcome is if a routine maintenance is done based on mileage points and oil changes.
Do You Need an Auto Warranty?
While this seems like a great topic of interest, there are many people that would dissuade you from buying an auto warranty. This would make it more expensive for you. This is true if you do not keep your car for a long period and if you have enough finances to take care of expensive bills.
But, most people use auto warranties as investments rather than think of it as an expense. This helps them take care of bills and replacements that would cost an arm and a leg. You should be able to gauge them well before you register for one:
Availability of Plans
There are several benefits that you will stand to gain with auto warranty plans. This means that you can make better financial sense based on the component coverage, dealers and whether its within your budget. Choose to have tailor-made plans that covers all major issues.
Frauds and Scams
There are several scams when it comes to auto warranties and information about dealers and the reputation that the dealers enjoy. You need to read the terms and conditions carefully before you sign up.
How Reviews Help?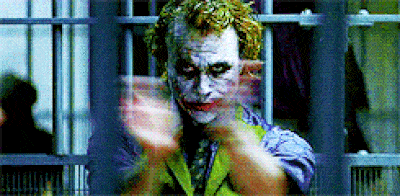 Here are a few suggestions on how to get the most out of reading reviews:
Statistical Significance
Customer reviews provides you with the overall company rating and based on the accuracy of customer claims, the score will reflects on the customer satisfaction. Those companies with a sizable amount of feedback and a good rating, will give you a good understanding of the company's quality. The overall score also lets you know what are the benefits that you will gain and what people are willing to share. You should also know if the statistics are favorable for the company and if there are too many complaints, then you should opt for a different plan or company.
Word Sentiment
Since the overall score will give you a quick understanding of the company, it could also be deceiving too. Though some people give you a good score, you should take a few moments to scan the words used in reviews. You could overlook low overall scores if the language says things like great customer service, amazing value for money. But, this could be quite the contrary if it has horrible service, long waits or rude behavior. These are some of the prime examples that people mention when they provide their feedback in the form of reviews but at times, you should learn to figure out if the feedback actually talks about the company or if it's another form of promotional talk that get people to consider certain plans and promotions.
Customer Care
If a company responds to customer reviews, they should spend some time to respond to them individually and prioritize customer service. This can be determined on the company's response and whether they make an honest attempt to resolve problems. You should also take note if companies address problems and customer concerns offline. This enables you to determine if you get the best in customer satisfaction and if all customer claims are looked into.
Learn From Mistakes
When there are negative comments about a company, there should find a way to fix the problem. You should know that if the problem was due to a person who didn't understand what is covered by the contract, you should help them understand the terms of the contract. In case the problem was caused by the warranty provider, then you should be able to request the company to understand the problem and think of ways that they would get the problem handled.
Usually, independent mechanics are more or less inexpensive than those from auto dealerships This is based on their lower overheads and the cost of labor. Otherwise, these auto workshops cover specific parts and repairs. They would have a better understanding of the car and the faults that are common to most cars. You should also get a second opinion on the list of jobs and what type of parts or jobs are covered. Take time to compare the costs and service plans of different mechanics. This will also help you get a fair impression of what works out best for you and your car. So before you venture out, make sure you get an auto warranty quote and keep you car in top notch condition all year round.