Disclaimer
We maintain complete transparency with the readers on our website. The company rankings on our site are independent of any marketing relationships that we may hold with a home warranty company. We may receive compensation for receiving quotes or placing advertisements. However, this does not affect a company's rankings. Companies are ranked solely on the basis of consumer reviews and ratings received from home warranty users.
*The lead information obtained will be sent to the respective companies as selected by the readers. However, the lead will be shared with a similar company if the selected company either doesn't participate in Leads Program or doesn't respond.
Home /
Home Warranty Awards – 2015
Home Warranty Awards – 2015
HomeWarrantyReviews.com is proud to announce the winners of the Annual Home Warranty Awards for the year 2015! The awards are a token of appreciation to those home warranty companies that have strived to provide their customers with immaculate services. These awards also help potential home warranty customers in recognizing top companies in the industry. We congratulate all the winners and we hope that the companies who did not win awards this year will work their way to the top next year!
About Home Warranty Awards
The Annual Home Warranty Awards is an initiative by our site to recognize the top performers in an industry which is constantly under the scanners for being difficult. However, the team at HomeWarrantyReviews.com believes that most complaints against this industry are due to misunderstandings between customer and company. To quell such misconceptions, the site came forward with the idea of presenting annual awards to three companies that provide appreciable services to their customers in the year.
Since 2012, HomeWarrantyReviews.com has been honoring top 3 companies that have served their customers with utmost dedication and care. With these awards, we aim to help both home warranty companies and customers by recognising best service providers..
More about the Awards – Categories & Nominees
Top Rated Company
The Top Rated Company award is given to the company that has achieved highest level of customer satisfaction through their products, services and customer care. The nominees for this category are –
Best in Service
This award is given to the company which has provided the best care to its customers in areas such as repair and customer care services. This years nominees for Best in Service are –
Best Regional Company
Awarded to the company that provided exceptional warranty services in a specific region. Such companies lack a nationwide footprint and have relatively small customer bases. Yet the company provides the best services in that region. Nominees for this year are –
Winner of the 2015 Home Warranty Awards
Lets have a round of applause!
Following companies have emerged as winners in this year's Annual Home Warranty Awards. Let us congratulate them and wish them the very best in all their future endeavours too!
Winner Selection Process
Companies which meet the basic selection criteria undergo a stringent evaluation process, at the end of which the nominees are shortlisted. Following are the criteria that companies must satisfy in order to be nominated:
The primary basis for evaluation are the user reviews garnered by each company on our site. However, this is not the only factor which decides the winners. Additional components are also taken into consideration before a winner is selected. Factors listed below are also given due consideration.
Customer Retention Rates
Claims Approval Rates
Use of technology and other methods to address customer issues
Online presence and use of social media to interact and resolve customer grievances
Overall credibility of the company
Guidelines to be Followed by Winners
Note: By accepting the award, you also agree to our terms of fair use. If you make use of the award seal or use the award in deriving marketing benefits, you will be required to keep a reference link to our awards page which is : www.homewarrantyreviews.com/awards If a company is found breaching our terms and conditions, tampering the link you are required post or altering images or other related content without informing us, your award will be withdrawn with immediate action. We maintain complete rights to withdraw the award that was presented to you.
A Word to the Customers
The annual home warranty award winners are selected on the basis of user reviews on our website and the other factors mentioned earlier. We have neither accepted money or favors from any company in the industry. We select winners based on a stringent evaluation process alone. Although we do our best to collect as much information as possible about every company listed with us, errors and omissions, though rare, are possible. Hence, these awards should not be considered as advisory.
We urge you to practice caution and do adequate amount of research before you select and sign a contract with any company. We shall not be held responsible for mistakes or misguided decisions.
Disclaimer
HomeWarrantyReviews.com does not does not guarantee the accuracy of user reviews appearing on the site nor on the reviews and ratings a company achieves. Any information present on this site or link with it is of an informative nature only and are not be considered as opinions.
While we assure that we take best efforts possible to present you with correct and precise information, we cannot guarantee that the information present on our site is 100% accurate. Information present on this site cannot be deemed as legal advice as they are exclusively for the purpose of guidance alone.
Please note that from 2015, we are going to change the the award year to its current year. So, the previous year's performance is used to select the winner.
The details about previous years awards and award winners can be obtained on 2014 Awards and 2013 Awards page.
Grab the best Home Warranty deals from the top rated companies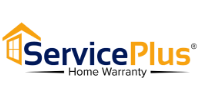 SPECIAL OFFER
$200 OFF
and
2 MONTHS FREE
https://www.homewarrantyreviews.com/wp-content/themes/HWR-2020