Disclaimer
We maintain complete transparency with the readers on our website. The company rankings on our site are independent of any marketing relationships that we may hold with a home warranty company. We may receive compensation for receiving quotes or placing advertisements. However, this does not affect a company's rankings. Companies are ranked solely on the basis of consumer reviews and ratings received from home warranty users.
*The lead information obtained will be sent to the respective companies as selected by the readers. However, the lead will be shared with a similar company if the selected company either doesn't participate in Leads Program or doesn't respond.
Home /
Home Warranty Awards-2017
Home Warranty Awards-2017
We, at HomeWarrantyReviews.com, are proud to announce the winners of 2017's Annual Home Warranty Awards! Seen as a token of appreciation, the annual awards are a source of encouragement and pride to those home warranty companies which have wowed their customers with impressive services and satisfaction rates. And like always, the awards help home warranty customers in identifying the best contenders in the industry which in turn pushes the warranty providers to put their best foot forward.
About Home Warranty Awards
HomeWarrantyReviews.com first began the tradition of awarding three companies across three categories in 2012. Since then, the awards have become an annual tradition where three companies are recognized for their commendable efforts. However, the year 2017 has a new exciting fourth Awards' category – Editor's Choice. This category predominantly caters to the digital experience offered by a Home Warranty Company and is user data driven. Being an industry often wrongly faulted for being rather difficult to deal with, the tradition of annual awards has managed to bring about a change in the conduct of the warranty providers as it quelled many misconceptions. The customers have come to realize that most of the bad incidents happen because there is a serious misunderstanding between the customer and the company. The Annual Home Warranty Awards include the following categories – Top Rated, Best In Service, Best Regional, Editor's Choice. Three nominees are picked for each category, giving a total of 12 top companies, which are further evaluated on various aspects before the winners of each category are picked.
Award Categories & Nominees
Top Rated Company
This is an award bestowed on a company that has, through their services, achieved maximum levels of customer satisfaction rates. The company must also present excellent quality repair services and products. The nominees in this category for 2017 are –
Best In Service Company
A company that provided the best possible customer service to its clients is the one that is given the Best In Service award. This year's nominees are –
Best Regional Company
Bestowed on a company that provided exceptionally good services and achieved high levels of customer satisfaction in a specific region, the Best Regional Company award nominees are –
America's Preferred Home Warranty
Landmark Home Warranty
Blue Ribbon Home Warranty
Editor's Choice
This is an award bestowed upon an home warranty company which offers the best Digital Experience on the website and how well it has managed its online reputation through Complaint Resolution Program (CRP). The nominees for this year are-
Winners of the 2017 Home Warranty Awards
Drumrolls, please! Here are the winners for the 2017 Annual Home Warranty Awards. Please join us in congratulating these companies and wishing them the very best in the coming year.
Winner Selection Process
All companies listed with HomeWarrantyReviews.com are first screened to see if they meet the basic criteria required for being nominated. Next, shortlisted companies further undergo stringent screening before the winners are picked. Following are the criteria to be met by companies in order to be nominated –
All companies that meet the aforementioned requirements are further evaluated on a new set of parameters to decide their eligibility. These parameters include factors like –
Winners Code Of Conduct
All companies who have been presented with awards this year or in any of the previous years are expected to follow certain guidelines laid down by HomeWarrantyReviews.com. By accepting the awards, you are considered to have accepted our terms of fair use. If a winning company makes use of our award seal for marketing benefits, they will be required to place a reference link to our site. This URL mentioned below, to be more specific – www.homewarrantyreviews.com/awards. Winning companies are prohibited from breaching our terms and conditions. They are also prohibited from tampering with the link provided above or altering any visual/textual content or any related content without acquiring our consent first. Kindly note, HomeWarrantyReviews.com maintains the absolute right to withdraw an award that was presented to a company.
A Note to the Customers
The winners of the Annual Home Warranty Awards are selected primarily based on user reviews appearing on our website and on parameters mentioned earlier. We declare that we have neither accepted favors nor money from any of the winners of this year or the previous years. As stated before, winners are selected after a careful evaluation process. Though we do our best to ensure the accuracy of the information presented to us, errors and omissions are possible. We therefore, urge you to not consider these awards to be of an advisory nature. We recommend that all our readers practice caution while researching companies as we shall not be held responsible for the errors you make or your misguided decisions
Disclaimer
Any information present on HomeWarrantyReviews.com or linked with this site is of an informative nature alone and cannot be considered as an advice of any kind. We neither guarantee the authenticity of user feedback on our site nor vouch for the ratings and reviews received by the various companies. We can, however, vouch for the fact that we do everything in our best capacities to ensure only accurate information is displayed on our site. Kindly use the content on our site for guidance alone and never as legal advice. For details about the previous years' award winners, kindly visit 2016, 2015, 2014 and 2013/2012 Awards pages.
Grab the best Home Warranty deals from the top rated companies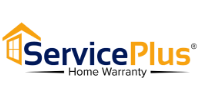 SPECIAL OFFER
$200 OFF
and
2 MONTHS FREE
https://www.homewarrantyreviews.com/wp-content/themes/HWR-2020