Which State Rules The Roost With Home Warranties?
PUBLISHED: January 22, 2018
•
6 MINS READ
Without a doubt, all homes need home warranties to keep their home functioning like clockwork. But that's not the case with every household in America. There are some states where home warranties are a given like the state of Texas. For several years, Texas has come out on top consistently not only as a haven a for homeowners and homebuyers but as the Number 1 State that uses home warranties in the US. So its good to say in Texas, warranty rules!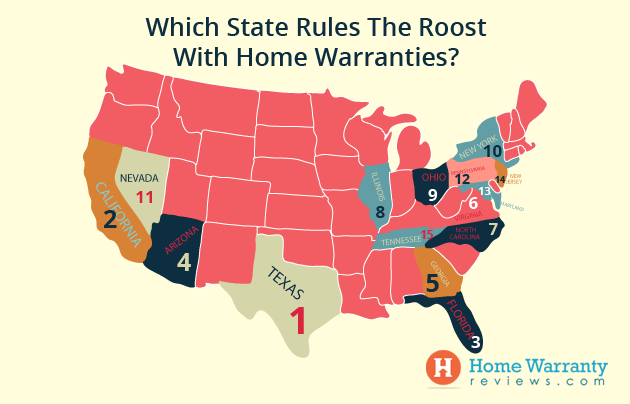 The Lone Star State has been quite outlandish in the past flying 6 different nations in the past. It is one of the few states that had to sign a treaty instead of going the usual route with territorial annexation. Austin is the capital and located on the Colorado River and considered the live music capital of the world. Texas is known for technological contributions to the world from Dell, Texas Instruments, and Compaq. It is known to be one of the most knowledgeable and well-off states with one of the highest per capita incomes.
As a homeowner and a proud Texan, you would enjoy sunshine throughout the year and it is among the top 5 of the top 10 growing cities in the United States. Texas may not be known for its weather but it is popular for its employment opportunities, especially for those in the Armed Forces. Unlike many of the main cities, it is relatively cheaper to live in. The land is cheap and moreover people that are looking to construct get their building permits easily. Other things like lower tax, family-friendly neighborhoods and lesser rules make Texas a great place to live in. What's more, is that the state is known for more people settling in the city than people flocking to other towns and this owes to a marginally growing population.
Why People Sign Up For Home Warranties?
Before you sign up for a home warranty, you should know what is covered based on the state and company. The first and foremost reason would be to have complete peace of mind to know that whatever happens to your appliances, it would be covered by your home warranty. Also, it would not eat into your savings and contingency funds that you would be set aside for your family. You should know that a single appliance breakdown could be expensive and to repair one could be dearer than a home warranty which covers your entire home. This being said you should know that home warranty that is expensive have lower deductibles and service charge costs, unlike its cheaper counterparts.
Home Warranties and Government Policies
The United States adheres to strictest legal guidelines for all forms of warranties. This is at both at the state and federal levels. But home warranties do not fully suggest that they are legally bound on all home appliances. By this, we mean that home warranties are generally regarded as home services for repair and replacement of major home appliances and systems. Your home warranty will cover heating, cooling, plumbing, electricals, appliance repairs and other coverages. In states like New Jersey, builders are expected to provide home warranties to those that are purchasing new homes. Coverage may differ based on the agreements and are not similar to ones offered to the existing homeowners or given by real estate agents. Usually, a home warranty is offered by a contract agreed upon by the homeowner and the company that covers the costs based on the type of plan. Home warranties are regulated by the governments of Florida and Texas. This could be a reason why most people trust home warranty companies due to this. Consumers should spend time and understand the state's regulations for companies based on what is offered for maintenance or repair or coverage for related costs. This was done to keep a check on those companies that were not properly licensed. Therefore, you should check on government agency websites to review if you should get a policy with a company that is listed.
Which Home Warranties Do They Prefer?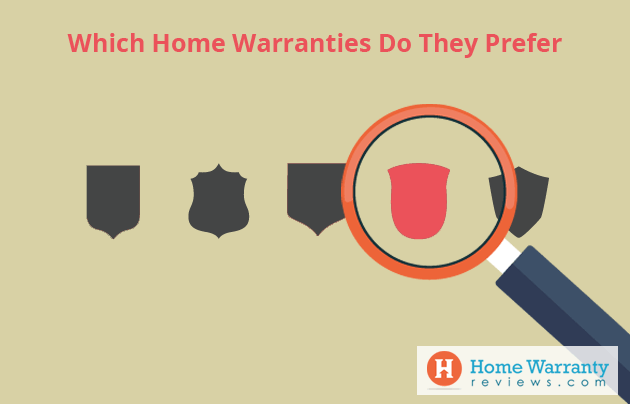 This company is the largest home warranty company and founded the home warranty industry since the year 1971. AHS dominates other companies in terms of market share and provides services to over 1.6 million customers across 49 states. With over 13,000 contractors and 45,000 technicians, it believes that it is their duty to service all homeowners and keep their appliances and systems run like a well-oiled machine.
MARK BALL Date: 2016-08-11 23:23:36
I reported a inoperable garbage disposal to AHS. I was hosting a dinner party that evening. The assigned plumber contacted me within 2 hours of the original call to arrange an appointment. By the end of the day, I had a new garbage disposal and a well functioning kitchen.
Old Republic Home Warranty

Old Republic Home Protection has been around for the last 40 years and provides comprehensive home warranties to buyers and sellers alike. At this point in time, they are considered the third largest home warranty company in America. The Old Republic protects against expensive repair and replacements of almost all appliances at home. Their vision is to be People Helping People. This means that provide comprehensive policies and great customer service to all customers.
A HOMEOWNER Date: 2012-03-06 18:13:45
The 50 gallon electric a.o.smith water heater in question is rusted all the way to the tank in a big enough area to stick your hand on the tank, was half full of sediment and the Plumber who came out said it should be changed out to Old republic and the customer service person for Old republic said no leak no change out . Even with the plumber recommending the action and he was the third one they sent out in the same amount of months. Old republic is an old Joke.
Lowe's Appliance Extended Warranty
In the last 60 years, Lowe's has been helping homeowners with home improvement services since its inception in 1946. It has transformed rapidly from a small hardware store to a multinational. Founded by Carl Buchan, its business started booming after World War II. Since then the company has grown from a chain of hardware stores to provide warranty services nationwide and in Canada and Mexico. Lowe's runs over 1800 stores and a leading brand in hardware and appliances.
DARLENE HUMAN Date: 2017-06-19 18:26:43
ITS A RIP OFF! Don't purchase the protection plus. They don't tell you that they insist on a receipt for the item. Even if its 5 years old and the receipt is so faded you can't read it. Totally waste of money and time.
Some of the other noteworthy home warranty companies include The Home Service Club, First American Home Warranty, Choice Home Warranty, Select Home Warranty, Landmark Home Warranty, Globe Home Warranty, HSA Home Warranty, 365 Home Warranty and American Residential Warranty. There several local home warranty companies that you can also find in your locality.
Texas and Home Warranties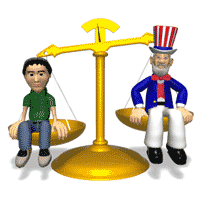 Texas a massive southern state stretching from El Paso to Houston. Though it is not extremely mountainous, its climate remains dry and rugged. As mentioned earlier, Texas has been part of six countries from Spain, Mexico, France, Republic of Texas, Confederate States of America and the US. It was primarily inhabited by the Native American tribes and changed hands ever since the Spaniards took over. Once a rural-based economy, it now thrives on manufacturing, Information Technology, oil and gas extraction, and processing. Though Texas is a conservative state, there are many Democratic strongholds and helped President George Bush win his nomination as the 43rd President of the United States of America.
Who regulates home warranty companies? The government of course. This makes it all the more reason for Texans to take up home warranties as they are regulated and monitor by their government. Since they are knowledgeable folk on most things, home warranties are widely taken up by them. This is because they realize that all home appliances, electrical, mechanical and other failures could be covered by home warranties. For most families, this is a great way to save against uncertainties on repairs and replacements and the sheer variety of services accounts for their love for home warranties. The other major states that take up home warranties are Florida, California, Arizona, Georgia, and Virginia. States like Tennessee should realize the true value of these home warranty policies and make the most of them like the top 5 states. In case you feel that home warranties are not for you, then you should try the home maintenance calculator to help you understand why a home warranty is important to your family.