Is a home warranty inspection worth it?
PUBLISHED: AUGUST 19, 2021 • 6 MINS READ
A home is one of the prized investments made by any individual during their lifetime. However, over time, the home structure, home systems, and appliances accumulate damage because of multiple hidden causes that you may not be able to detect at a glance. Hence, if you buy a pre-owned home, you may want a home inspection to improve your warranty claim success chances.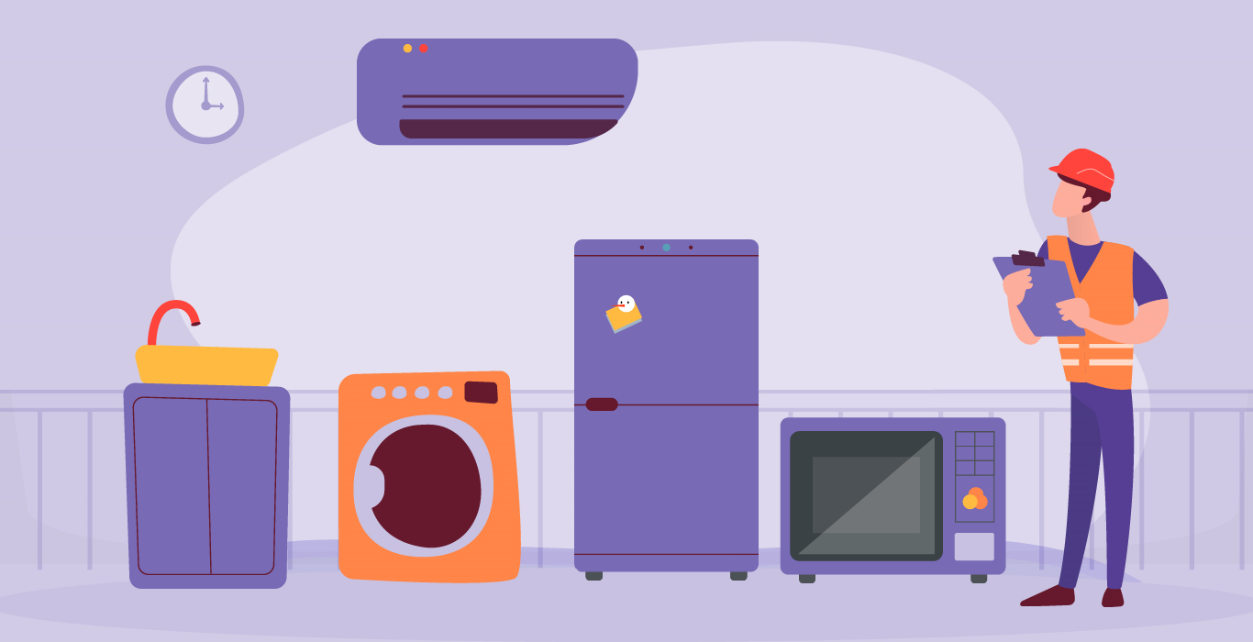 Getting a home inspection identifies any defects with the major systems and appliances. Hence, if pre-existing defects exist, you will know what to do about them and not lose out on plans that wouldn't cover them eventually. You can be proactive about potential major problems. Knowing what to expect after inspection will help you anticipate the costs of future upkeep.We have written a detailed post about warranty inspection services and costs based on the customer reviews. Read on to learn everything you need to know about home warranty inspections.
What is a home inspection?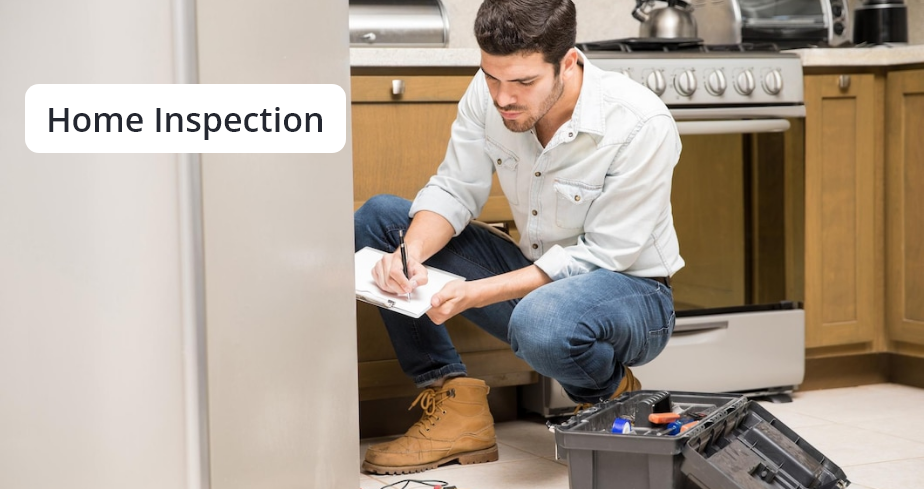 A home inspection is a process where a qualified home inspector will examine the home structure and the condition of the home systems and appliances. Then, they produce a report that describes problems, if any, and, if necessary, recommend further evaluation. It is an unbiased assessment of the proper condition of the home items ideal for potential homeowners before signing the paperwork.Apart from this inspection, there is another type of inspection known as a one-year home inspection. It is a complete inspection of a newly built home so that the builder can be held liable for any repairs needed. During the home inspection, a home inspector inspects the property's heating, water, electrical, and sewage systems, as well as the fire and safety systems. Moreover, they may check for evidence of insect, water, fire damage, or other issues affecting the property's value.
What's the difference between a home warranty vs. inspection?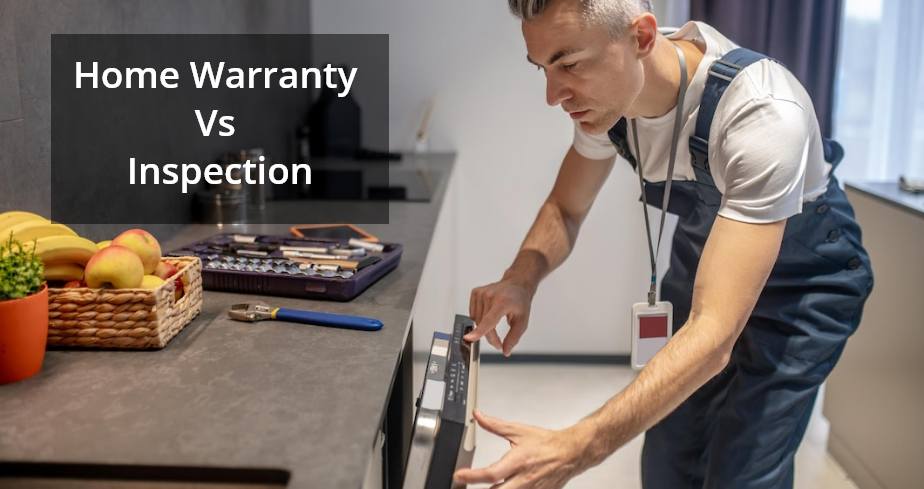 Home warranty plans typically cover the repairs and replacements of major appliances and systems in a home, such as heating, air conditioning, kitchen appliances, etc. In contrast, home inspections evaluate the major elements like built-in appliances, such as washers and dryers, systems, utility lines, etc., for significant defects.You should note that a home warranty does not cover defects of non-mechanical components, such as the roof and structure, that are also evaluated as part of the home inspection. But they can protect you from costly repairs and replacements of home systems and appliances that occur due to normal wear and tear.
Do you need a home inspection?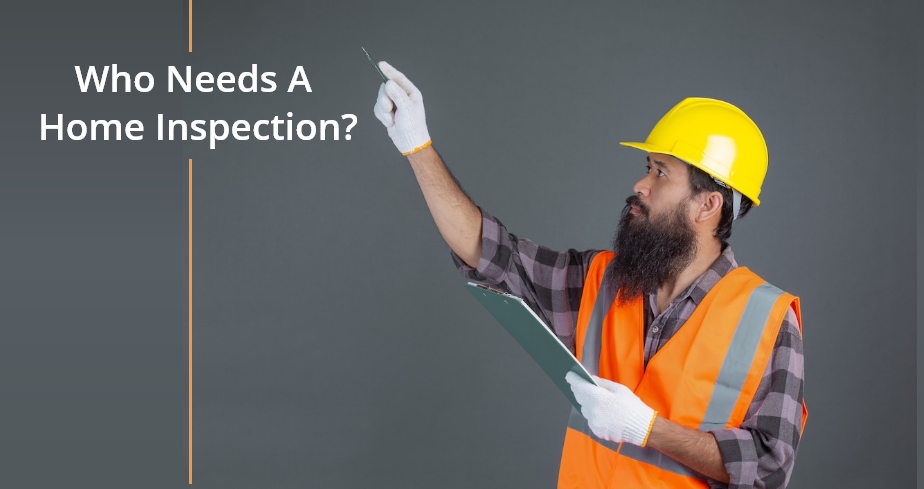 Buyers or sellers don't need to get a home inspection done, but it's always a good idea to get one when buying or selling a property. A home inspection can help you find the hidden problems in-home systems and appliances that may end up being an additional repair or replacement expense in the future. Thus, home Inspection is a helpful step that shouldn't be overlooked.You can also have a simple visual inspection or testing, the most essential inspection method for your home. It is the process of checking an item or equipment for any defects with the naked eye. This first look during a home inspection requires no equipment and can be used to inspect storage tanks, pressure vessels, piping, and other equipment from the inside and outside.
Pros
An inspection is intended to identify most of the defects related to home items
It catches issues that aren't covered by the warranty. Detecting the issues upfront will enable you to have the seller make the repairs before closing the deal
You can find out if there are defects that may cause your home warranty claim to be denied
Cons
An inspection of your home cannot detect everything that may go wrong with the home system and appliances
Home Inspections do not include water analysis and septic system inspections
What is included in a home inspection for a home warranty?
Many companies offer home warranties without a home inspection as well. Some also cover undetectable pre-existing conditions. However, home inspections are still an excellent essential complement to home warranties. They can record the presence of pre-existing conditions of the significant home system and appliances. This reduces the chances of the home warranty claims being denied.We have made a list of the appliances and systems that should be inspected before getting a home warranty.
The Home Exterior
Drainage, Grade, and Slope of the property
Walls and Foundations
Patios and Decks
Headers and Sills
Fascia and Soffit
Roofing, Flashings, Vents, and Chimneys
Outbuildings and Carport
Exterior Windows, Doors, Roof Insulation
Stucco
Roofing
Plumbing
Landscaping
Insulation
Plumbing
The Home Interior
Basement Walls, Floor, and beams
Moisture penetration, Wood Rot, etc.
Wiring and Electrical Service
Water Supply, Waste Drainage, and Fixtures
Heating System and Air Conditioning
Floor, Wall, Ceiling, Door, or Window
Insulating and ventilating the Attic
Kitchen Appliances, Laundry Room and Bathroom
Garage
Garage door, Ventilation
Water Heater
Water staining, Damaged Walls, Leaks, and Ceilings
Additionally, there are several other items the inspector may examine, but these are the major ones. Do note, though, that many of these items aren't part of standard home warranties.
Home warranty companies don't usually ask for a home inspection. However, they may deny claims if there are pre-existing conditions, and having a home inspection report can prove the lack of the same. It will be easier for you to decide which systems and appliances require home warranty coverage by getting all these appliances and systems evaluated.
How to hire a home inspector and prepare for a home inspection?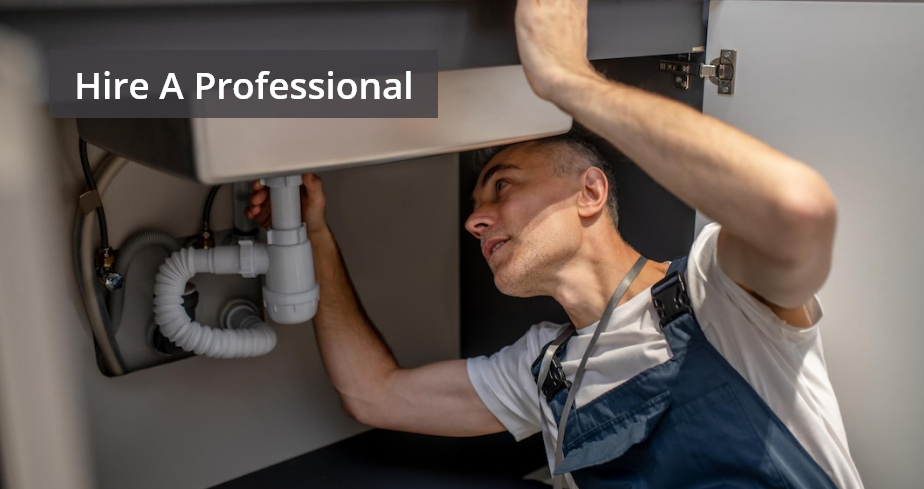 You can find out about the condition of the home by viewing it yourself. But, it is a good idea to hire a professional home inspector who can take an expert look at your home's condition and prevent you from inadvertently buying a money pit.Hiring a home inspector is a simple process. It will just take a little research on your part to identify the most qualified person among the choices out there.Here are some tips for walking you through finding the best home inspector and some things to remember when preparing for a home inspection.
You can ask friends, neighbors, or business acquaintances for referrals if they have recently availed of home inspection services
You can also find referrals through local online communities, realtors, or by entering the words home inspection and the area's zip code on Google
Verify the home inspector's license before hiring them. It will give a bit more assurance that a professional organization qualifies them
If possible, look for someone with several years of experience inspecting homes, in addition to professional certifications. There is a greater chance that they have worked on a range of home types and issues
Request a sample report from home similar to the one you're considering the home inspector has inspected, if possible
If the home inspector refuses to give a sample report, or the report is limited, consider finding another home inspector
Home Inspection Mistakes to Avoid
There are a few things you should keep in mind when getting home inspections done. As a buyer, it would be wise to ask the home inspector if you can attend the inspection to understand the home appliance's condition better. You can even learn to spot any equipment or system problems that may arise in the future. It will give you a clear understanding of the repairs needed shortly.But, if a home inspector refuses to let you attend the inspection, it could mean that they aren't inspecting everything as thoroughly as they should. This could end up costing you more in the long run.After the home inspection, ask the seller to repair any problems that come to light before closing the deal. Alternatively, you can ask for a discount on the home to cover the repair costs.Lastly, before signing the final contract, it is also advisable to perform the following inspections or tests, as these are not part of the basic home inspection.
Lead-based paint
Quality of water- is it drinkable or not
Insects that destroy wood like termites
The quality of air, including the presence of radon gases
Mold, fungi, and allergens
Home inspection offers homeowners an opportunity to determine the home's actual value before the negotiation phase with the buyers. But, as a seller, you may want to fix any defects, do repairs and clean your home interior and exterior after getting the inspection report. This can make a positive impression on the inspector and the buyers. It will also increase the property's monetary worth and its marketability.
Cost of a home inspection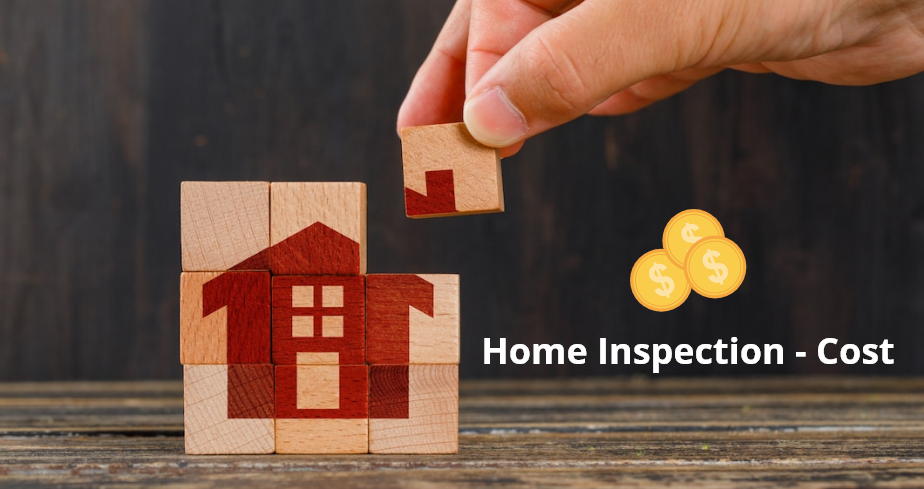 The average cost of a home inspection is between $400 and $500, depending on the location, inspector expertise, etc. It also depends on the type of home, condominium, and the size of the property. Another factor that impacts the cost of an inspection is how far the inspector has to travel.A home inspection, however, is worth its cost. Spending $400-$500 on a home inspection is always more beneficial than skipping it and having to spend, let's say, $3,000 on a new roof within a year after buying a home.
The Final Word
A home inspection is more than a means of determining what is wrong with the home systems and appliances. It's also an opportunity to learn about the home's current state, which will cost a bit of time and money now but will be worth the investment in the long run. A home inspection can lessen the inhibitions around buying a new home and can also be used to get home insurance.Once you have a home inspection report, you can figure out the top ways to reduce your home maintenance costs. Getting a home warranty helps with home systems and appliance expenses. The best home warranty companies cover the appliances or systems with undetectable pre-existing conditions when they fail due to normal wear and tear. This coverage comes with a small service fee.
Here's a list of home warranty companies that don't require a pre-inspection and can be acquired at any time, regardless of the age of your home's systems and appliances.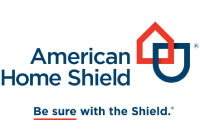 Frequently Asked Questions (FAQs)
Q.
What is an 11-month warranty inspection, and how does it differ from a new home warranty inspection?
A.
The 11 Month Warranty Inspection is a procedure for a complete inspection of the home, from the roof to the foundation, to find any defects arising during the homeownership process or those overlooked in the past. It also covers all aspects of a general home inspection. The inspection should occur before the builder's warranty expires. The warranty might extend to two years in some cases.
A new home warranty inspection, in contrast, checks the working condition of several systems or specific appliances in the home. A home inspection by a professional is highly recommended before the warranty expires.
Q.
How long is a home warranty inspection good?
A.
A home warranty inspection is a one-time investment that helps you detect possible issues or damages to the home systems and appliances and should occur after the end of the one-year warranty. Some inspection reports are only good for 90 days while others may be good for a year.
Q.
Do home warranty companies do an inspection?
A.
No, home warranty companies don't do home inspections, but few companies cover pre-existing problems of your home systems and appliances. To know more about the home warranty and their coverage, you can check out the best home warranty companies and choose one that best suits you.
Q.
What items can fail a home inspection?
A.
The home inspection is an essential step in the home buying process as it may help you save you from unexpected repair and replacement costs in the future. They provide an evaluation of everything that may need to be fixed or replaced.The following list provides some common items that tend to fail home inspection.
Ground sloping or draining toward the house.
Issues with plumbing and pipes
Leaks
Mold
Termite damage
Rotting wood
Radon
Pest infestation
Failing heating systems
Q.
What if my items fail after a home inspection?
A.
If the home inspection did not detect the failure and you already have a home warranty, you should be able to avail coverage. As for the new home failing the inspection, as a buyer, you can ask the seller to do some repairs or lower the cost so that you can do them.
Q.
What should I do during a home inspection?
A.
During the inspection, you should pay close attention and ask the inspector numerous questions about the home's condition and belongings. Here are a few questions you might ask during the inspection:
What does the damage look like?
How big is the problem?
Forecast about the future repair costs of the systems and appliances
How structurally sound is the home?
Is there any evidence of mice or other critters?
Now, what can we do?
Q.
What are the biggest red flags in a home inspection?
A.
Evidence of water damage, old or damaged roof, structural issues, damaged chimney, problems with the plumbing or electrical systems, as well as mold and bug infestations, can be red flags during a property home inspection. For some customers, the existence of one or more of these concerns may be a deal-breaker.
Q.
Should I be there with the inspector?
A.
No, It is not necessary to be present with the inspector, but it is better to follow them around the home to observe their work during the inspection. You can ask questions directly and learn more about the system and condition of the home. You will also have a better understanding of the written report if you will be present at the inspection.
Q.
Will I be able to make home warranty claims successfully with an inspection report?
A.
Yes, you can make home warranty claims successfully with an inspection report. However, each home warranty company has its terms and conditions regarding the claims process. We recommend that you should check the contract for particular details.
Q.
Why should you request a builder's warranty inspection?
A.
A builder warranty inspection is highly recommended because if any defects are found during the inspection, then your builder warranty will cover them. But when the warranty period ends, you are responsible for all repairs costs of your home systems and appliances.
Q.
Can you get a home warranty without an inspection?
A.
Yes, you can get a home warranty without an inspection. Most of the home warranty companies do not require a home inspection before you purchase a plan.
Q.
What are undetectable pre-existing conditions?
A.
Conditions that negatively affect the functioning of various home devices are called pre-existing conditions. Service contracts generally try to avoid covering known pre-existing conditions.
Q.
How soon can you use a home warranty after purchase?
A.
The waiting period of a home warranty ranges between 1 and 30 days because each home warranty company prefers to ensure that they are not contacted for known pre-existing conditions. Some allow coverage right away if you can show evidence of previous coverage.