The importance of Home Warranty Claims
PUBLISHED: November 22, 2019
•
3 MINS READ
A home warranty is a necessity for homes old and new alike. Companies provide plans as per the needs of the customer, taking into consideration the age and the condition of the home. When you purchase a home warranty plan, you as a customer, sign a guarantee of service which typically lasts for a year. If any covered system or appliance breaks down, you file for home warranty claims. 
Generally, home warranties cover important devices such as your air conditioning unit, kitchen appliances, electrical systems, plumbing, and your washer and dryer. Home warranties cost you anywhere between $300 – $500 annually. 
Once you've signed up for a home warranty plan you don't need to go looking around for a technician. All you need to do is give a call to your home warranty company and pay the deductible which usually costs around $50. The company then immediately sends a professional to repair your system or appliance. This not only saves you from the hassle of getting the device fixed, but also saves you from the financial burden of repairing or replacing the broken device.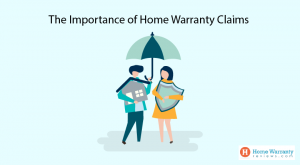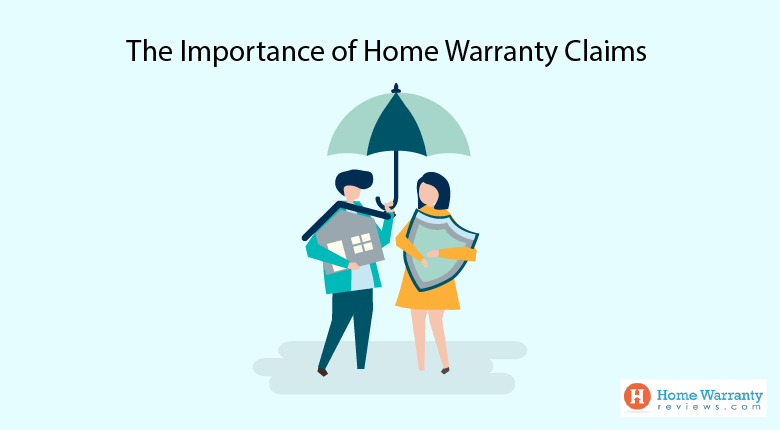 How to File a Home Warranty Claim?
Follow the below-mentioned points to learn how to file home warranty claims:
If a system or appliance breaks down, immediately file a claim with your home warranty company

Today a lot of home warranty companies offer 24/7 customer support. You can file your claim online or via phone call  

A technician is then sent to your house. He will then check the problem and fixes the same
Don't forget to get your free home warranty quote from the company of your choice. 
You should be cautious that home warranty companies may deny your claim if your air conditioning system or any system and appliance is too old. Always conduct thorough research before purchasing a home warranty plan. You can find out about all the top home warranty companies here.
Always save the receipts which in turn proves that you have professionally got your systems and appliances checked.
HomeWarrantyReviews.com is the Perfect Place to Review a Home Warranty Company
Our site is the top consumer research platform for any home warranty buyer and list 80+ home warranty companies. We've come up with a one of a kind tool called the Complaint Resolution Program (CRP). This platform helps the customer and home warranty company communicate directly. As a customer, if you submit a negative review for a company that has opted for our CRP program, the complaint will only be published if the review is not fixed within a certain period of time.