Disclaimer
We maintain complete transparency with the readers on our website. The company rankings on our site are independent of any marketing relationships that we may hold with a home warranty company. We may receive compensation for receiving quotes or placing advertisements. However, this does not affect a company's rankings. Companies are ranked solely on the basis of consumer reviews and ratings received from home warranty users.
*The lead information obtained will be sent to the respective companies as selected by the readers. However, the lead will be shared with a similar company if the selected company either doesn't participate in Leads Program or doesn't respond.
5 Star Home Warranty
5 Star Home Warranty is headquartered in Draper, Utah and is locally owned and operated. The company currently conducts business only in Utah. 5 Star Home Warranty claims that their warranty plans are the best form of protection that Utah homeowners can purchase. All their contracts are signed for a period of one year and the company claims that they offer the best possible service in the industry.
N/A
Estimated Appliance Coverage
N/A
Estimated System Coverage
No
Complaint Resolution Program
People are also interested in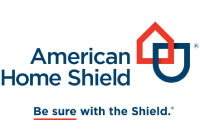 Based on 13,863 Reviews & Ratings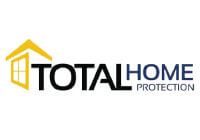 Based on 723 Reviews & Ratings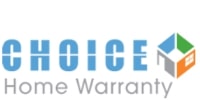 Based on 7,004 Reviews & Ratings
5 Star Home Warranty REVIEWS

Christopher LeMay, Roy, UT
On Jul 02, 2015





Purchased warranty Feb 2014. First problem was 'repaired'. However, ended up replacing appliance on our own. Had leak within wall. 5Star had plumber come out and fix leak. However drywall has holes, cuts, pieces removed. Part II was to have drywall corrected. Tried working with company for several months. Even texted pics to Miles so he would have a reference of the damage. First drywall guy had b ..Read Full Review
Purchased warranty Feb 2014. First problem was 'repaired'. However, ended up replacing appliance on our own. Had leak within wall. 5Star had plumber come out and fix leak. However drywall has holes, cuts, pieces removed. Part II was to have drywall corrected. Tried working with company for several months. Even texted pics to Miles so he would have a reference of the damage. First drywall guy had broken ribs or something. Wasted a couple of months back and forth. 5Star then supposedly had hooked me up with a local drywall company. I contacted them multiple times and they never returned calls but numerous messages were left. Contacted 5Star again, they were going to find another company. Never heard back. Called multiple times and left messages for Miles. Never had a return call. Feb 2015 came and went. Still no call back. Very unsatisfied. Sent TWO registered letters to P.O. Box listed on webpage. They never claimed them and they were sent back to me. Cannot recommend them. ..View less

Helpful
Be the first one to find this review helpful
Ready to share your home warranty experience with 5 Star Home Warranty? Click here to write your own review
https://www.homewarrantyreviews.com/wp-content/themes/HWR-2020