Established in 1999, America's Preferred Home Warranty offers home warranty services in over 49 states in the US. The company has generally received positive reviews across various platforms, making it one of the trustworthy options in the industry.
America's Preferred Home Warranty offers a standard coverage plan and the option to upgrade to its Premier Plan. It provides individual optional upgrade options like coverage for additional refrigerators, sprinkler systems, termite control, and many others. 
This America's Preferred Home Warranty review is written after going through the APHW reviews submitted by our users and through research by our editorial team. This review will help the homeowners by giving them the following details:
Coverage, plans, exclusions, and prices 

Guide for the claim process 

Genuine reviews submitted by APHW Home Warranty customers 
Why America's Preferred Home Warranty (APHW)?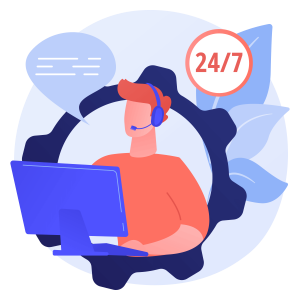 America's Preferred Home Warranty has been in the business for over 20 years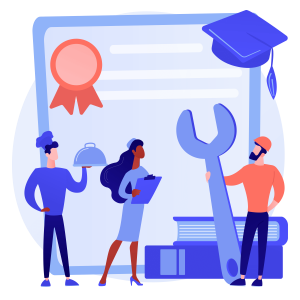 APHW offers homeowners the freedom to choose service contractors of their choice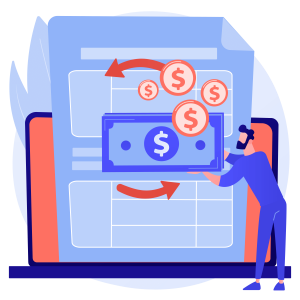 The company's service fee is as low as $50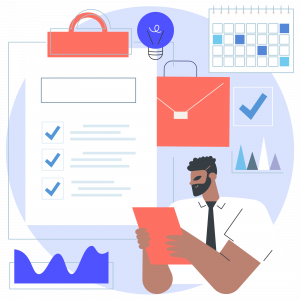 APHW home warranty offers roof and extended pipe leak coverage
Home Warranty Reviews 2023

Xinming Wang , OH, Strongsville
My heating didn\'t work in this very cold winter. I called APHW. The ladies in the customer service and the claims department were very patient and helpful. They gave me very a detailed instruction to get a contractor and how to finish the claim. The reimbursement didn\'t show the $100 deductible. I paid a little more than $100 deductible. I had another claim for the over range microwave oven claim. But unfortunately I could not find a contractor to finish this claim. APHW has no its own contractor for this small appliance.

Tori , OH, Cuyahoga Falls
APHW has been so helpful! Every time I have a question, I am able to call in with hardly any wait time, or email support and get a response within the day, at the latest the next day. They've been so helpful and willing to answer any questions I have.

Kiamesha , OH, Strongsville
I spoke with ****** today to start a claim and she was great! She explained everything. She was thorough and fast. The claims & reimbursement process I'm not too happy with, but other than that a great company.

Rebecca Lohone , MI, Grand Rapids
I want to tell you about one of your service representative named ******-like ***** ******* ?. I have spend weeks trying to untangle two separate claims. Each and every other person I spoke with were clueless to finishing these claims so I could be reimbursed, until I had the opportunity to speak with ******. She listened to my concerns, and took the time to sort these out. She was the first person who took time with me to bring this to a conclusion so I am able to receive my reimbursement. Her personality was so pleasant, and so willing to help. You should be delighted to employ this young lady. She is a wonderful example of what all your service representative should be. Big Thank You again ******-like ******* *******?

Mark Scovel , IN, Fort Wayne
These guys are great. We had 4 claims over the year of coverage. They did what they said. Paid on time without dispute. Courteous. A class act. We are impressed!

Shanice Freeman , AL, Opelika
We\'ve had two claims filled with APHW and both times everything was smooth. The customer service was great and the process was fast. They even allow you to pick your own contractor and as long as the contractor has all proper paperwork, they will pay them directly over the phone.
Pros & cons of America's Preferred Home Warranty (APHW)
Pros
Offers various deductible and payment options
Gives a choice to pick your licensed contractor
Offers roof and extended pipe leak overage
Cons
Higher premiums on lower deductibles
America's Preferred Home Warranty (APHW) Covered States
America's Preferred Home Warranty (APHW) offers services in 49 states, excluding California.
Enquire For Cost-effective home warranty plans
Protect Your Home Appliances And Systems Starting As Low As $1.5/Day
America's Preferred Home Warranty Plans & Coverage 
America's Preferred Home Warranty now provides Legacy (plans purchased before 2022) and Current plans with different deductible and payment options, as well as add-on upgrades. It offers one Standard coverage option along with optional add-ons. One of these add-ons is the Premier Plan option, which enhances your coverage and dollar limits over multiple items and adds some new ones. APHW also provides individual optional upgrades, such as coverage for additional refrigerators, gas fireplaces, sprinkler systems, and termite control, among others.
Here's what APHW Home plans cover:
Standard Coverage covers major home appliances and systems

Premier Plan adds to the standard coverage 
| | |
| --- | --- |
| Items | Standard Coverage |
| Central Air Conditioning | ✓ |
| Heating System | ✓ |
| Water Heater | ✓ |
| Built-In Dishwasher | ✓ |
| Built-In Oven | ✓ |
| Refrigerator | ✓ |
| Washer/ Dryer | ✓ |
| Garbage Disposal | ✓ |
| Built-In Microwave | ✓ |
| Septic System | ✓ |
| Attic & Exhaust Fans | ✓ |
| Electrical System | ✓ |
| Plumbing | ✓ |
| Stoppages | ✓ |
| Exterior Water & Sewer Line | ✓ |
| Sump Pump | ✓ |
| Roof Leak Repair | ✓ |
| Ductwork | ✓ |
| Humidifier | ✓ |
Optional Coverage 
Preferred Upgrade: $11.67

Additional Refrigerators: $4.17

Gas Fireplace: $4.17

Inground Pool/Spa: $15.42

Salt Water Pool/Spa: $28.75

Sprinkler System: $10.42

Termite Control: $4.17

Water Softener: $7.92
America's Preferred Home Warranty Exclusions 
APHW Warranty is transparent with its coverage limits and clearly states that it is not responsible for repair and replacement under certain conditions. These conditions include rust, corrosion, vandalism, pre-existing conditions, riots, code violations, improper installation, missing parts, smoke, pest damage, fire, flood, accidents, acts of God, etc.
The company will also not be responsible for repairing or replacing any covered item under the existing manufacturer's warranty. Customers must note that APHW may not provide coverage if the company is not informed when the issue is found.
America's Preferred Home Warranty Cost 
The annual fee of America's Preferred Home Warranty plans starts from $465 per year for the Legacy plans (plans purchased before 2022). It can go up to $745 per year, depending on the choice of deductible. You can also pay monthly, for which the premiums range from $39.58 to $62.08, depending on the plan and deductible.
You can choose your deductible from $50, $75, $100, and $125. Adding the Premier Plan upgrade to your plan will increase the plan's total cost by $160.
Existing homeowners can choose to pay premiums monthly or annually based on their area of residence within the United States in one of three tiers, A, B, or C:
For Single Family Home:
| | | | |
| --- | --- | --- | --- |
| Deductible  | A | B | C |
| $100 | $54.92 | $50.75 | $57.42 |
| $50 | $59.08 | $54.92 | $62.08 |
For Condo or Townhouse 
| | | | |
| --- | --- | --- | --- |
| Deductible  | A | B | C |
| $50 | $45.75 | $41.58 | $49.92 |
America's Preferred Home Warranty Discounts 
America's Preferred Warranty offers its customers a Preferred Rewards program. The program offers a variety of cash-back and discount options from over 250 brands with no registration fees.
Trustworthiness & Customer Service 
America's Preferred Home Warranty has received mixed reviews on different platforms. HWR customers have a rating of 4/5 from approximately 900+ reviews. Most positive reviews include a clear claim process; however, the negative reviews highlight unreliable services. 
The reviews on Yelp and Trustpilot are below 2 stars which shows that the homeowners are not happy with the services. The complaints usually revolve around non-compliance from the company's side and poor service. 
APHW has a lot of potentials to offer reliable services to homeowners, as several positive reviews show that the company takes up complaints seriously. The company is working hard to improve its services and give tough competition in the market. But read the sample contract before settling down for the company's plans.
Claims Filing Process For America's Preferred Home Warranty 
Starting APHW claims is easy and hassle-free by going through the customer portal on the APHW website. Customers can go for warranty claim online through the company's website by following these steps:
Go to the

website of APHW

, file a claim, and note your claim number.

You can call a

service

technician of your choice to diagnose the issue.

Once the technician has determined what parts failed and why, before any repairs are completed, give a call on this

phone number

– 800-648-5006 with your contractor.

Your technician should speak to the

customer service

representative to provide information regarding your faulty device. Based on that information, the company will determine coverage for your claim.

APHW will directly pay the technician or reimburse you within 14 business days upon payment verification for approved claims.
How To Buy A Home Warranty From America's Preferred Home Warranty?
Before deciding on and purchasing a home warranty, it is essential to understand its coverage and other applicable terms and conditions. This will you be able to judge better which home warranty company is ideal for your needs.
America's Preferred Home Warranty can be bought online or by calling one of its sales representatives. To begin with, you can submit a quote request with us to connect directly with the company representatives. It will help you understand the company's exact pricing structure and see if it matches your budget.
Methodology 
At HomeWarrantyReviews.com, we are dedicated to providing in-depth home warranty reviews so you can choose the best home warranty company & make the most out of it. We examine, compare, and analyze the companies on the following factors:
Pricing

: We compare the

costs of home warranty plans

and determine if those are cost-effective. The pricing includes monthly/annual premiums, deductibles, and customer discounts.

Coverage: We compare the plans offered by different home warranty companies. The coverage includes systems, appliances, and additional offerings.
Claims: We look at customer reviews and determine their satisfaction with the claims filing procedure, settlement, and response times.
Transparency: We verify if the home warranty company is licensed within the appropriate industry and offer details on the CEOs, contractors, and several settled claims.
Uniqueness: We examine if the company offers additional services, advantages, or coverage alternatives and assess its quality vis-a-vis the competition.
Customer Engagement: We assess the determination of home warranty companies responding to consumer problems in our Complaint Resolution Program.
Editorial Note On America's Preferred Home Warranty 
HomeWarrantyReviews.com editorial team thinks that America's Preferred Home Warranty is a good choice as their Basic Warranty Plan includes all vital home appliances and systems. Along with this elaborative plan, the company also offers the flexibility to select a deductible, your licensed contractor. APHW also offers additional items at affordable prices. 
APHW is suitable for people who can select premium and exhaustive inclusions in their plans. Read the company's sample contract and pricing before purchasing their plan.
Final Words 
APHW Inc. provides home warranty plans with an acceptable standard range of home systems and appliances and certain exclusions. The cost of such policies is competitive, and you even get to choose your own technician. However, before choosing this company, you should take a free quote from the company to check the inclusions and other details.
Quick Details About The Company
| | |
| --- | --- |
| Founder | Randy Caltrider |
| Year Of Establishment | 1999 |
| CEO | Randy Caltrider |
| Address | Great Lakes, Midwestern US |
| Type Of Company | Private  |
Why Should You Trust HomeWarrantyReviews?
We are America's first independent Home Warranty Research and Review platform and have been in existence for 14+ years

More than 80+ companies are listed with us

We have over 100,000 genuine & verified customer

reviews

We use a two-step verification process to maintain the authenticity of reviews 

We have a unique

Complaint Resolution Program
America's Preferred Home Warranty FAQs
Q.
Does APHW Cover Rolled Roofing?
Q.
Does APHW Home Warranty Cover Townhouses?
A.
America's Preferred Home Warranty offers a townhouse warranty. They also offer home warranties for condos, single-family homes, multi-family units, manufactured homes, and new constructions.
Q.
How Is A Home Warranty Different From Homeowners Insurance?
A.
A home warranty is a 12-month contract that protects home systems and appliances like plumbing, electrical, HVAC, refrigerators, dishwashers, ovens, etc., in case of breakdowns or failure due to normal wear and tear.
Homeowners insurance protects your home's structure against calamities like fire, storms, vandalism, etc. The insurance provider is liable to cover the repair costs if your property is damaged due to any covered calamities.
Home warranties and homeowners insurance can provide comprehensive protection for your home and property. These services will help you save on expensive repairs and replacements and protect your valuable assets.
Q.
How Much Warranty Liability Does APHW Accept?
A.
The maximum aggregate liability of a home warranty contract from America's Preferred Home Warranty is up to $25,000. The average appliance upper coverage limit is about $550, while for systems, it is about $1700.
Q.
Will All My Home Systems And Appliances Be Covered Completely?
A.
Your home systems and appliances might only be partially covered since the company has some limitations on the coverage. For specific details on coverage, we recommend you thoroughly review your service contract.
Q.
Does America's Preferred Home Warranty Offer Any Discounts?
A.
America's Preferred Home Warranty offers a free loyalty program to its homeowners. The company claims customers can get discounts on food, goods, and daily-used services through this program. You can find more details on this on its website.
Q.
How To Cancel The APHW Plan?
A.
If you choose not to keep the warranty within 30 days of purchase, America's Preferred Home Warranty will refund the prorated amount of the home warranty contract. It may charge a cancellation fee after the provided period.
However, the company has state-specific guidelines for many of the covered states. So, we recommend you read your state-specific cancellation process in your service contract.
Q.
Does America's Preferred Home Warranty Cover Mold?
A.
No, America's Preferred Home Warranty covers no repair or replacement required due to mold.
Q.
What Is The Waiting Period For America's Preferred Home Warranty, Inc.?
A.
There is a waiting period of 30 days after purchasing a home warranty plan from America's Preferred Home Warranty.
Q.
Do Home Warranties Actually Cover Anything?
A.
Yes, home warranties cover major home systems and appliances in the coverage plans. However, it is highly recommended that you research thoroughly, get a free quote from different home warranty providers to understand the company's terms and conditions. It will help you to choose the preferred protection plan as per your preference. You can even go through the company's BBB ratings to help understand the company's reputation.
Q.
Are Home Warranties Worth It For Older Homes?
A.
Yes, taking a home warranty plan is a worthwhile investment on older homes as the home systems and home appliances are prone to breakdown due to normal wear and tear. But, before settling down on the best one, thoroughly read about the company's positive and negative reviews, including the customer's complaints.
You May Also Be Interested In
| | | | |
| --- | --- | --- | --- |
| | | View More | View More |
America's Preferred Home Warranty (APHW) reviews