Headquartered in Boca Raton, Cinch Home Services is a fast-expanding home warranty company with 40+ years of experience in the business. The company offers a 180 days guarantee on its workmanship, one of the highest in the industry. They also offer a digital dashboard accessible to homeowners for a seamless claim filing experience. 
Cinch Home Services offers three plans: the first one includes appliances, the second one includes systems, and the third one is a combination of both. The company also offers deductibles ranging from $100-$150 and a 24/7 hotline in case of assistance. 
This Cinch Home Services review is written after going through the ratings given by our users and exhaustive research by our editorial team. You will be able to find the following information in this article: 
Inclusions, exclusions, costs, and coverage 

Customer service and trustworthiness 

Claim process guide 
Why Cinch Home Services?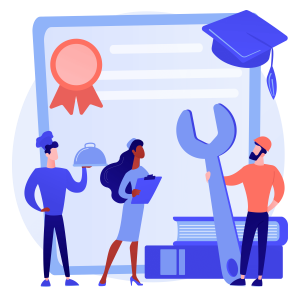 Cinch Home Services is currently serving close to 1 million customers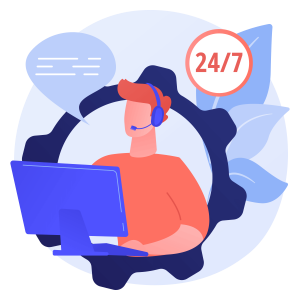 Cinch Services has a digital dashboard accessible to homeowners 24/7 for claim filing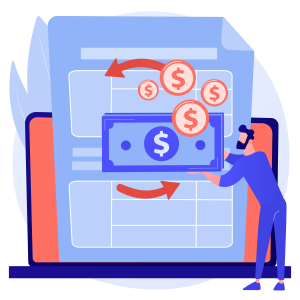 CHW offers a $25 credit that can get used towards an A/C unit or refrigerator filters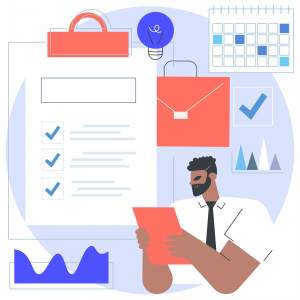 Cinch company provides a 180-day workmanship guarantee to the homeowners
Home Warranty Reviews 2023

Bruce B , GA, Canton
I recommend Cinch Home Services warranty company to everyone including family and friends. They handled our refrigerator problem promptly and completely with zero hassle for us. A good value for the money.

Sam Nkrumah , DE, Dover
There were swift in their response when called. The agent was courteous and knowledgeable. The repair work done was apt and claim and settlement was done smoothly. I will recommend them anytime to friend or family members.

VERONICA BOMMARITO , PA, Garnet Valley
CALLED FOR REPAIR ON MY LARGE CAPACITY DRYER UNDER MY SEARS HOME WARRANTY. THE SERVICE TECH SAID THEY MIGHT HAVE TO REPLACE IT IF THE PARTS COULD NOT BE FOUND. A COUPLE WEEKS LATER THEY SENT ME AN E MAIL ADVISING OF THE REPLACEMENT OR PAYMENT SO I COULD REPLACE IT MYSELF. THEY WERE VERY COURTEOUS AND THE CUSTOMER SERVICE PERSON I SPOKE WITH WAS VERY KNOWLEDGEABLE. THIS WAS WELL WORTH THE COST OF THE WARRANTY.

Stanley Kerns , CA, Redlands
I have used the my warranty for my washer, fridge and now my dishwasher and each time the cost as been minimal compared to direct contact with repair service. Communication is adequate yet I had to contact service to get information on the status of my repair. Over all happy with my warranty I have saved money and time.

John Kocot , VA, Montpelier
For the fourth time in my 5 1/2 years of being a Cinch customer, I have had to use my warranty coverage for a repair. I can\'t stress enough how fast and easy they make the claim process go. This last claim for my hot water heater repair was accepted, processed, and the repair completed, inside of 24 hours. And the plumbing company they sent was top shelf, 5 Stars! My annual rate they charge is, to me , very fair, and no increase over those 5 1/2 yrs. Very, VERY satisfied with Cinch. Again, 5 Stars!!

Jack Frankenburger , FL, Bartow
The customer service agents are courteous and knowledgeable. They are professional. The repair people know a lot about the problems. The parts people can get the parts readily. This company is a big help. The ac supervisors need to think about replacement and not just to replace parts but to replace the system and not spending so much money on parts.
Pros & cons of Cinch Home Services
Pros
Offers 180-day workmanship guarantee
Provides free water sensor to detect leaks
Has a digital dashboard for customers
Cons
No choice of technician
Limited optional add-ons as compared to the competition
Enquire For Cost-effective home warranty plans
Protect Your Home Appliances And Systems Starting As Low As $1.5/Day
Cinch Home Services Plans & Coverage
Cinch Home Services offers three home protection plans to customers – Appliances Plan, Built-in Systems Plan, and Complete Home Plan. Take a look at the Cinch home protection plans: 
Appliances Plan covers major

home appliances

Built-in Systems Plan includes home systems 

Cinch Complete Home Plan

is a combo plan covering everything from the other two plans and additional items. 
| | | | |
| --- | --- | --- | --- |
| Items  | Appliances Plan | Built-in Systems Plan | Complete Home Plan  |
| Clothes Dryer  | ✓ | | ✓ |
| Clothes Washers  | ✓ | | ✓ |
| Cooktops | ✓ | | ✓ |
| Dishwashers  | ✓ | | ✓ |
| Food Centers (Built-in) | ✓ | | ✓ |
| Freestanding Ice Makers  | ✓ | | ✓ |
| Microwaves (Built-in) | ✓ | | ✓ |
| Ranges | ✓ | | ✓ |
| Range Exhaust Hoods  | ✓ | | ✓ |
| Refrigerators  | ✓ | | ✓ |
| Trash Compactors (Built-in)  | ✓ | | ✓ |
| Wall Ovens | ✓ | | ✓ |
| Air Conditioning Including Ductwork  | | ✓ | ✓ |
| Attic Fans  | | ✓ | ✓ |
| Ceiling Fans  | | ✓ | ✓ |
| Central Vacuum  | | ✓ | ✓ |
| Doorbells  | | ✓ | ✓ |
| Electrical System  | | ✓ | ✓ |
| Garage Door Openers  | | ✓ | ✓ |
| Garbage Disposals  | | ✓ | ✓ |
| Heating System Including Ductwork  | | ✓ | ✓ |
| Instant Hot/Cold Water Dispensers  | | ✓ | ✓ |
| Plumbing System  | | ✓ | ✓ |
| Smoke Detectors  | | ✓ | ✓ |
| Sump Pumps | | ✓ | ✓ |
| Toilets | | ✓ | ✓ |
| Water Heaters | | ✓ | ✓ |
| Whirlpool/ Jetted Tub (Built-in) | | ✓ | ✓ |
| Homeowners Insurance Deductible Reimbursement- $500  | | | ✓ |
Optional Add-ons
Cinch offers the following items as add-ons at an extra cost – 
Pool (Heater Included)

Spa (Heater Included)

Pool with Spa (Heater Included)

Septic Tank/Pumping 

Well Pump 

Premier Upgrade Package 
Cinch Home Services Exclusions
Your Cinch Home Services warranty contract has exclusions. It does not cover the following:
Flues, chimney, venting, and exhaust lines;

Damage caused by you by remodeling or any unauthorized repair;

Abuse, misuse, and neglect;

Lightning strikes, power failure, or surge;

Missing parts or equipment;

Damage due to pet, pest, fire, flood, earthquake, or Acts of God;

Remediation due to mold, mildew, fungus, bacteria, virus, wet & dry rot;

Conditions of excessive water pressure;

Removal of hazardous material or asbestos.
Apart from that, Cinch has a limit on the aggregate claims liability, which is $10,000. Each home system or appliance has a coverage cap, and repairs and replacements will be paid up to that amount. 
For heating systems, the dollar payout limit is $1500, and for ACs, it is $1000. Cinch accepts a maximum liability of $2000 per item for kitchen appliance repair. 
NOTE: There may be other exclusions and limitations to your CHS contract. We recommend you read the sample contract thoroughly before purchasing the warranty.
Cinch Home Services Cost 
The cost of Cinch Home Services plans generally varies depending on the amount of deductible or service fee you choose and your area of residence. The plan starts from $38.99 per month for the Appliances Plan, $43.99 per month for Built-In Systems, and $54.99 for the Complete Home plan.
The table below shows the cost structure of Cinch along with various deductible options:
| | | | |
| --- | --- | --- | --- |
| Deductible | Appliances | Built-in Systems | Complete Home |
| $150 | $38.99/Month | $43.99/Month | $54.99/Month |
| $125 | $47.32/Month | $52.32/Month | $63.32/Month |
| $100 | $48.99/Month | $55.99/Month | $66.99/Month |
*The above cost details are from Austin, Texas. Please note that the cost of the Cinch plans differs widely from state to state. Make sure to check the cost details for your location for accurate information.
Cinch Home Services Discounts 
Cinch Home Services currently offers discounts on purchasing new appliances from partnered brands.
Trustworthiness & Customer Service Of Cinch Home Services
Cinch Home Services has received a rating of 3/5 on our platform from their existing customers. Also, the company has received accreditation of 'B' on BBB, making it one of the popular choices. Most positive reviews revolve around customer service and ease of filing a claim. 
The positive reviews highlight the promptness of their services and the easy claim process. Also, some of them indicate there are delays in services from the company's side or even cases of no show-up from the technician's side or unsatisfactory services from them.
Cinch Home Services needs to improve the technician's services to offer better services to the customers. Even though the company offers broad coverage, we recommend that homeowners go through the company's sample process and proceed further. 
Claims Filing Process For Cinch Home Services
Cinch Home Services has a straightforward process for filing service requests, as described below:
You can

contact

Cinch's customer care team via the online service portal or call

Cinch Home Services'

phone number

(844) 324-5688.

The customer representative will collect your residence and policy details.

You can describe the issue you're facing and schedule your service visit.

A service technician will arrive at your home to diagnose the issue and suggest a possible fix.

You must pay the deductible or

service call

fee mentioned in your service contract.

Cinch Home Services has 24/7

customer service

and responds in 2-4 business days.
How To Buy A Home Warranty From Cinch Home Services?
You can purchase a Cinch Home Services warranty plan from its website. You can get an instant free quote from their website and choose the well-suited home warranty by reading the fine print thoroughly.
Although, a homeowner must be aware of some factors influencing a purchase choice. Check those out in our post on how to buy a home warranty.
Methodology 
At HomeWarrantyReviews.com, we are dedicated to offering our customers in-depth home warranty reviews to help you select the best home warranty company. To ensure that our reviews maintain high standards of credibility, we consider the following points to help us publish content that is as accurate and reliable as possible.
Plans: We look at companies' various plans and evaluate them based on their cost and the inclusion of major appliances and systems.
Coverage: We consider coverage an essential factor based on a company's extent of protection. Larger coverage caps offer more protection, and thus it would mean the scores highly in our reviews.
Contract terms: We give importance to how companies present their terms and conditions in the contract. If a company's contract intends to unnecessarily confuse customers by using vague or complicated terms, the same will reflect in our overall review of the company.
Customer reviews: User reviews about service carry a lot of importance as it is a primary source of information highlighting the service quality of companies. More positive reviews will help companies attain higher rankings or vice versa. 
Trust: We ask companies to share documents to prove their credentials and monitor their standing on other platforms.
Editorial Note on Cinch Home Services 
As per our assessment, Cinch Home Services is suitable for people who need elaborative coverage. The simple-to-use dashboard is well-appreciated by the customers as it helps ease the claim process. 
We do not recommend this company for homeowners choosing their technician or affordable plans. Also, we advise people to review the company's policies to see if it meets their expectations.
Final Words
Cinch Home Services has over 40+ years of experience offering home warranty services to homeowners. The comprehensive plans include the major home systems and appliances. But, before choosing any home warranty provider, get a free quote to check the company's inclusions, pricing, and more.  
Quick Details About The Company 
| | |
| --- | --- |
| Founder | Steve Upshaw |
| Year Of Establishment | 1978 |
| CEO | Steve Upshaw |
| Address | 700 Exchange Court Suite 300, Boca Raton, FL 3343 |
| Type Of Company | Private |
 Why Should You Trust HomeWarrantyReviews.com?
We are America's first independent Home Warranty Research and Review platform and have been in existence for 14+ years

More than 80+ companies are listed with us

We have over 100,000 genuine & verified customer

reviews

We use a two-step verification process to maintain the authenticities of reviews 
Frequently Asked Questions (FAQs)
Q.
Who Owns Cinch Home Services?
Q.
What Is Cinch's Appliance Buyline Program?
A.
Cinch members gain access to this program that provides discounts on name-brand appliances. They can be availed when buying new gadgets.
Q.
How Does Cinch Warranty Work?
A.
After you buy the plan and get past the waiting period, you can file claims over a phone call or online whenever a covered item experiences a mechanical breakdown. The company decides whether a repair or replacement is needed and pays for it accordingly.
Q.
Does Cinch Home Warranty Cover Roof Leaks?
A.
Cinch Home Services does not cover roof leaks.
Q.
Does Cinch Cover Mobile Homes?
A.
Cinch Home Services explicitly states that they don't cover mobile homes, only properties built on the land.
Q.
Will Cinch Home Warranty Cover Any Pre-Existing Conditions?
Q.
How Can I Choose Service Technicians?
A.
Cinch does not allow you to choose your technicians. Under certain circumstances, you can get a second opinion from an independent contractor. However, you'll have to take their approval before proceeding with it.
Q.
How To Cancel Cinch Home Warranty?
A.
If you haven't made any claims within 30 days of purchase, you can cancel your Cinch home warranty agreement for a full refund. After 30 days, you will get a 10% penalty credited if there is any delay in getting the refund. You only get back unearned fees if you have made claims, subject to a $25 admin fee.
Q.
Is It Worth It To Buy An Extended Home Warranty?
A.
Yes, buying an extended home warranty is worth it, as it will protect you against any expensive damage. However, check the pricing before choosing one for your home. 
You May Also Be Interested In
| | | | |
| --- | --- | --- | --- |
| | | View More | View More |
Cinch Home Services reviews