Global Home Protection
Global Home Protection has over 10 years of in-house experience and is a growing nationwide home warranty company. They provide home warranty coverage to home systems and appliances against breakdowns resulting from natural wear and tear.
Global Home Protection boasts great reviews on Google, and BBB. They offer 30-day money-back guarantees and flexible service agreements to keep consumer interest uppermost on the agenda. The home warranty segment is growing as more companies are vying to provide discounted repairs and replacements to consumers' broken-down appliances.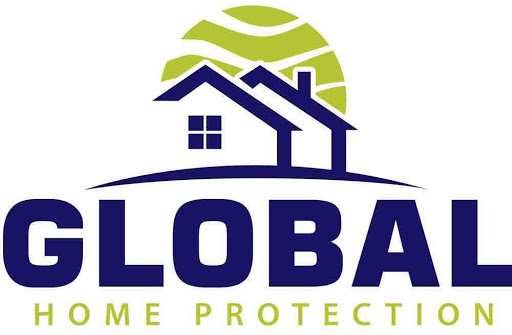 Complaint Resolution Program
$1500
Estimated Appliance Coverage
$3000
Estimated System Coverage
No
Complaint Resolution Program
Why Global Home Protection?
Already covers 47 states and is in the process of getting licensed in the remaining states
Offers among the most competitively priced home warranty plans in the market
A free month of coverage complimentary to every new customer
Allows customers to get plans tailored to their specific needs
30-day money-back guarantee on all plans
Very transparent sample contracts easily available for every category of home warranty customer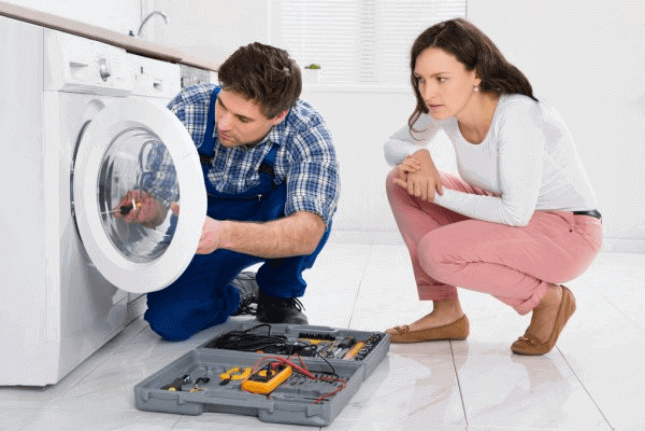 Global Home Protection Plans


What Is The Cost Of Global Home Protection Home Warranty?
Global Home Protection offers home warranty plans at prices as low as $299 for their Major Appliance Plan to $599 for their comprehensive coverage plan, called the Diamond Plan. The deductible comes at about $45.
Global Home Protection Plans And Coverage
Global Home Protection offers three home warranty plans to suit varying levels of coverage needs. Their plans carry the advantage of having fewer exclusions than a typical home warranty agreement.
Major Systems Plan: covers HVAC system, electrical system, plumbing system, etc.

Major Appliances Plan: covers Oven/Range/Stove, Clothes Washer?, Clothes Dryer????, cooktop, fridge, etc.
Diamond Plan: covers the repair & replacement of major components of household systems & appliances included in the preceding plans.
Optional coverage is available for 9 home items including roof leak repair (to a limited extent). This can be availed at an additional cost over the basic home warranty plan price.
Electrical System
Water Heater
Air Conditioning System
Heating System
Plumbing System
Plumbing Stoppages
Refrigerator
Oven / Range / Stove / Cooktop
Washers
Dryers
Dishwasher
Built-in Microwave Oven
Garbage Disposal
Refrigerator
Oven / Range / Stove / Cooktop
Washers
Dryers
Dishwasher
Built-in Microwave Oven
Garage Door Opener
Electrical System
Ceiling Fans
Water Heater
Garbage Disposal
Kitchen Exhaust Fan / Attic Exhaust Fan
Air Conditioning System
Heating System
Plumbing System
Plumbing Stoppages
Whirlpool Bathtub
Central Vacuum
Pool and Spa
Well Pump
Roof Leak
Stand Alone Freezer
Sump Pump
Septic System
Water Softener
Refrigerator Ice Maker
Global Home Protection Claims
Filing a claim for a repair or replacement with Global Home Protection is simple and can be done online or through a phone call. For filing a claim by a telephone call, all you have to do is request a service visit if some covered appliance breaks down after getting in touch with a GHP representative. The customer support team is available 24/7.
Claims can be filed online by logging into the GHP home warranty account. The service call fee can be paid right there and then the service visit will be scheduled by the repair contractor after they call you to find out the best time.
The company is committed to ensuring that your problems are solved completely and they follow up with calls to enquire about your experience.
Global Home Protection States Availability
What Repairs or Replacements Does Global Home Protection Typically Cover?
Global Home Protection will not cover systems and appliances that are kept outside the main dwelling unit unless they include the air conditioner, exterior pool/spa, septic system, garage door opener, and well pump. Homeowners warranty plans are meant for single-family residences of area less than 2500 sq ft; bigger residences can get the same coverage by paying additional fees.
All malfunctions due to unknown pre-existing conditions are not covered. One can also get the mandatory 30-day waiting period waived, provided that proof of prior coverage is shown. This basically informs Global Home Protection that there were no undiagnosed conditions making the appliances prone to malfunctions.
GHP allows you to pay the actual cost of repairs should they turn out to be less than the trade service call fee. However, you must note that you will have to pay the service call fee upon cancellation of the service visit or for the diagnosis of issues even when coverage is denied.
Global Home Protection Reviews

Saraswati Mathura, Carrollton, TX
On Jun 25, 2020
I had a different company before . They weren't as attentive as Global Home Protection. Global Home Protection helped fix a major issue with my toilet. This was on the day of my daughter's engagement party. The claims department responded quickly and had a plumber fix to the toilet overflowing issue before the party started . Thank you so much.

Helpful
Be the first one to find this review helpful

Ericka Gatz, Magna, UT
On Jun 24, 2020
I bought a house that was 40 years old and my Realtor suggested getting a home warranty coverage. I asked my friends for any recommendations and all of them referred me to Global Home Protection. They offered me a three-year plan, as opposed to one year, and with a lower rate and roof leak coverage thrown in. I'm happy with Global Home Protection . They helped me replace my dishwasher and garage door ope ..Read Full Review
I bought a house that was 40 years old and my Realtor suggested getting a home warranty coverage. I asked my friends for any recommendations and all of them referred me to Global Home Protection. They offered me a three-year plan, as opposed to one year, and with a lower rate and roof leak coverage thrown in. I'm happy with Global Home Protection . They helped me replace my dishwasher and garage door opener. I tell anyone who asks that they need to call Global Home Protection. ..View less

Helpful
Be the first one to find this review helpful
Ready to share your home warranty experience with Global Home Protection? Click here to write your own review
Global Home Protection RATINGS