Integrity Home Warranty Review
Disclaimer : We facilitate quotes from reputable home warranty providers and may earn a commission, but that does not influence our evaluation process to produce unbiased reviews.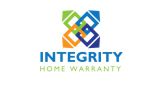 Integrity Home Warranty
Integrity Home Warranty is a home warranty company located in Sierra Morena St. Mesa, AZ. It has been offering the services to its clients since 1998. 
However, people have launched multiple complaints against the Integrity Home Warranty to The State of Washington Department of Financial Institutions (DFI). Also, it is neither licensed by them, nor registered for conducting business in Washington State. So, we recommend that you check the following home warranty companies instead of Integrity Home Warranty. 
Featured Home Warranty Companies
| | | |
| --- | --- | --- |
| 1st month free + Free roof coverage | $200 Off + 2 Months Free* | $150 off + Free roof coverage + 2 months free |
Reputed Home Warranty Companies of 2022
 Conclusion 
After doing all the research and going through the complaints, it is concluded that Integrity Home Warranty is a possible scam. Also, there are many articles that state the company being a fraud and not providing the offered services to its clients. We recommend that you check out our in-depth article on home warranty scams for further detailed information. Reading this article will help you understand how the scams work and thus avoid  fraudulent home warranty companies in the future.
Methodology
At HomeWarrantyReviews.com, we are dedicated to providing in-depth home warranty reviews so you can choose the best home warranty company & make the most out of it. We examine, compare, and analyze the companies on the following factors:
Cost-effective: We compare the costs of home warranty plans and determine if those are cost-effective. The pricing includes monthly/annual premiums, deductibles, and customer discounts.
Coverage: We compare the plans offered by different home warranty companies. The coverage includes systems, appliances, and additional offerings.
Claims: We look at customer reviews and determine how satisfied they were with the claims filing procedure, settlement, and response times.
Transparency: We verify if the home warranty company is licensed within the appropriate industry and offer details on the CEOs, contractors, and several settled claims.
Uniqueness: We examine whether the company offers additional services, advantages, or coverage alternatives that set them apart from the competition.
Customer Engagement: We assess the determination of home warranty companies responding to consumer problems in our Complaint Resolution Program.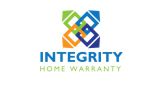 Integrity Home Warranty
FAQ's
You May Also Be Interested In
Why Should You Trust HomeWarrantyReviews?
We are America's first independent Home Warranty Research and Review platform and have been in existence for 14+ years
We have listed more than 80+ companies are listed with us
We have nearly 100,000 genuine & verified customer reviews
We use a two-step verification process to maintain the authenticities of reviews
We allow users to connect directly with the company's representatives to resolve issues through our Complaint Resolution Program
Click here to share your reviews
https://www.homewarrantyreviews.com/wp-content/themes/HWR-2020