Square Warranty
Founded in the year 2000, Square Warranty is a home service contract provider+ that currently caters to the needs of 500,000 policyholders. The company considers themselves as one of the fast-growing companies in the home warranty industry. The company conducts business in several parts of the country and has offices in various locations. Square warranty is led by it's founder and CEO, David Glendale.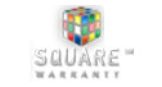 Complaint Resolution Program
N/A
Estimated Appliance Coverage
N/A
Estimated System Coverage
No
Complaint Resolution Program
Customers have not yet submitted any reviews for this company. Be the first to leave a review!
Ready to share your home warranty experience with Square Warranty? Click here to write your own review
Square Warranty RATINGS