Advertisment Disclaimer
We maintain complete transparency with the readers on our website. The company rankings on our site are independent of any marketing relationships that we may hold with a home warranty company. We may receive compensation for receiving quotes or placing advertisements. However, this does not affect a company's rankings. Companies are ranked solely on the basis of consumer reviews and ratings received from home warranty users.
N/A
Estimated Appliance Coverage
N/A
Estimated System Coverage
No
Complaint Resolution Program
People are also interested in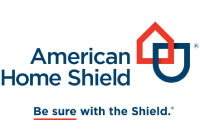 Based on 13,664 Reviews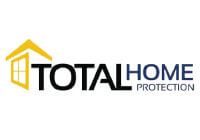 Based on 708 Reviews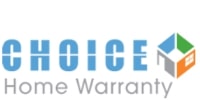 Based on 6,865 Reviews
Titan Home Warranty REVIEWS

Anthony Tuscan, Austin , TX
On Feb 16, 2013
excellent company is all i can say every tim we hve any issues it was fair to say the corporation immediately calledright back to help with the problem.I renewed last year and will continue to renew as long as tey keep up with the great service ..

Helpful
Be the first one to find this review helpful

Jose Figueroa, newark, NJ
On Jan 23, 2013
i am jose i enjoyed working with this company because they answer all my questions and call me right back every time. They fix my washer machine 3 months ago even tho it is 10 years old.we would have bought a new one if they did not fix it for me

Helpful
Be the first one to find this review helpful

Scott davies, san diego, CA
On Jan 17, 2013
I had few altercations in my lifetime regarding my home .Unfortunately one of these issues were last year.There were nights our home reached 90 degrees because of our ac unit malfunctioning.My wife was concerned we did not have eneough money to pay for such repairs but i immediately told her about the home warranty we had with the home at the time..When i called someone answered right away and sent a rep ..Read Full Review
I had few altercations in my lifetime regarding my home .Unfortunately one of these issues were last year.There were nights our home reached 90 degrees because of our ac unit malfunctioning.My wife was concerned we did not have eneough money to pay for such repairs but i immediately told her about the home warranty we had with the home at the time..When i called someone answered right away and sent a repairman the next day.Thank god it was something silly and easy to fix .BUT all said and done titan helped us a great deal. ..View less

Helpful
Be the first one to find this review helpful

Billyjo Mcbride, west brookfield, MA
On Dec 05, 2012
I have been dealing with 3 different warranty companies over the last 5 years. Although i can say Titan always came through for us and helped us out with the small issues that have come up over the last couple months .I surely cannot say positive things about the other 2 companies.i will be renewing with titan on my other 2 properties once the old contracts expire..Sincerely

Helpful
Be the first one to find this review helpful

Alfred Biddo, Newton , MA
On Nov 08, 2012
titan actually helped me out last year. In the middle of winter our furnace cracked inside . The plummer told my wife he was confident the warranty company was NOT going to repair or replace the furnace. Once the warranty rep contacted us back and made us send pictures to them of the furnace and all the surrounding connections..The particular plummer had workjed with this warranty company before and conv ..Read Full Review
titan actually helped me out last year. In the middle of winter our furnace cracked inside . The plummer told my wife he was confident the warranty company was NOT going to repair or replace the furnace. Once the warranty rep contacted us back and made us send pictures to them of the furnace and all the surrounding connections..The particular plummer had workjed with this warranty company before and convinced me i would have to pay out of pocket. My wife just got laid off at the time and we were sweating our pants off.Finally the lady called the plummer and got the size of thefurnace and dimensions.They actually use the same distributor all the time .The next day in our drive way was apallet azlmost the size of the rear half of the volkswagon .Thanks Titan.we will use you again . ..View less

Helpful
Be the first one to find this review helpful
Ready to share your home warranty experience with Titan Home Warranty? Click here to write your own review
https://www.homewarrantyreviews.com/wp-content/themes/HWR-2020