21 Projects That You Should Not DIY
PUBLISHED: October 29, 2018
•
6 MINS READ
There are several DIY projects that you can do in your very own backyard. But you might want to reconsider these 21 projects before you go ahead with a DIY. Before you get ahead of yourself, you should best assess if you can handle things on your own and which are not DIY projects.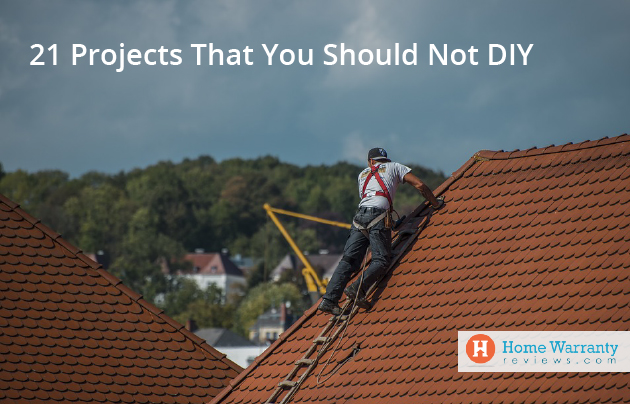 It's not a question of hurting your ego but whether these projects would have the right outcome. This could be based on a homeowner biting off more than they can chew. There are some tasks that would take hours of dedicated effort and some if done wrong, could cost you money to fix. The following are projects that you should not do-it-yourself:
1. Tree Removal
Chopping down trees or removing branches means climbing and working with dangerous tools from a high distance off the ground. This is like a disaster that is ready to happen and something that you need to leave to the professionals to do as they are trained for this kind of work.
2. Home Additions Or Structural Changes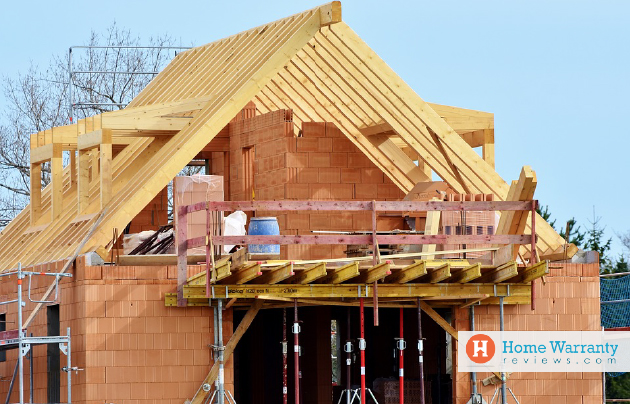 When it comes to knocking down walls, though it might seem like a simple task there are several things that are fitted into walls. These include gas pipes, plumbing, electrical wiring among other things that can cause a huge problem in your home. Instead of taking a chance, you should consult a contractor or technician.
3. Paving Your Driveway
Another tough task is paving your driveway. One small error could cost you. Paving your driving can make it into the focal point. While it looks relatively simple to install, the reality is positioning and measuring paving stones can be time consuming and difficult. So why fret about it when you can choose professionals to lay down the pavers in your driveway.
4. Electrical Work
Electrical wiring work is not as simple as flipping the fuse switch to power off your home, attempting repair of the faulty wire and flipping the switching back on. When you work with electrical wires, it can be quite deadly and proper precautions and knowledge on the matter is needed. You should not take on any electrical work by chance unless you are fully aware with what you are dealing with.
5. Plumbing Repair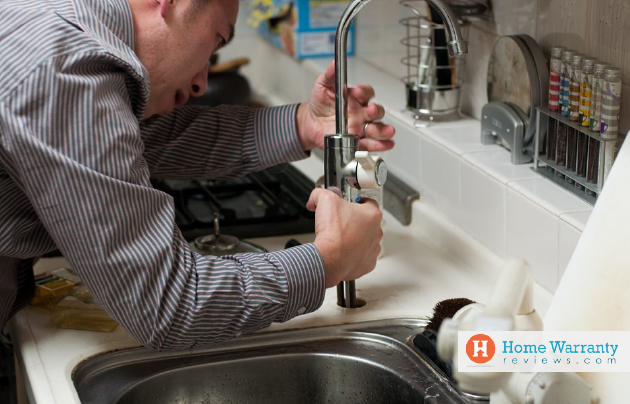 Well its one thing to unclog a toilet or fix a drain but messing with the plumbing can come with some major problems. This could be the overflowing of a toilet or the unstoppable flow of water from a burst pipe. Based on this, it's important to hire a plumber to tackle the plumbing issues and ensure that your plumbing is fixed.
6. Fixing an Above Ground Pool
Most people would not attempt to try and fix an above ground pool. You should know that if you do, it is extremely dangerous to make repairs. This is because one loose piece of siding would make the entire pool collapse and fall on you.
7. Roof Repair
It can be very risky to work on a roof as one can easily lose their footing and slip and fall. Also, this could be detrimental to your home's structure if you don't know the proper way to install or repair roofing. In case, you are checking the roof for damages or cleaning gutters then you should proceed with caution with the help of a friend.
8. Installing Siding
If Siding is installed properly, it can last for years. But if siding is not securely installed then the weather conditions will tear it off or it would seep under and cause harm to the house framework. Instead of taking the chance, its safer to have a professional install it properly.
9. Adding Or Replacing Windows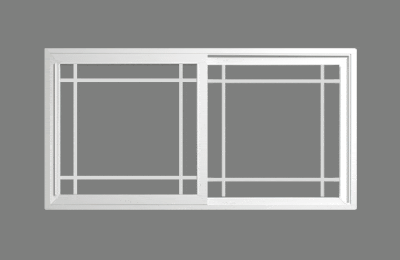 In order to add or replace windows, you need specialized tools to ensure that it is well insulated and secure. Even if its costly, you need a professional to ensure that you'll be comfortable in your home.
10. Making An Outdoor Kitchen
Outdoor kitchens are amazing but trying to put it together on your own can be extremely difficult.
This might seem easy enough to install the grill station and a little bit of the flooring but you could end up with a half-finished patio and terrible plumbing. This is why you should call in a Pro to build one in your backyard.
11. Sanding Floors
There are a few skills that you can get the hang off over time but it will take a while before you can master it. It is better to hire an experienced professional as any mistakes can be easily recognizable and this could make a dent in your home's value.
12. Difficulties with Sheetrock
Sheetrock is a type of drywall which includes a variety of different pieces and thickness. Some of these specialty products are fire-resistant or prevent a moisture buildup. Though its not a dangerous job to put together, it can be tedious. If you're doing it yourself then start in an unnoticeable area to see how well you can put it together. Your best bet is to hire a pro as it will cost a few dollars extra and look much better.
13. Pipes and Plumbing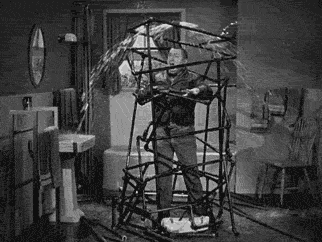 When it comes to renovating the bathroom, you should opt for a change of piping with the help of a plumbing kit. This will ensure that you do not have solder pipes. This way you can take care of leaks which could come through the ceiling of the floor below or even from under the stairs.  This could lead to a mold infection which is an expensive fix. Connecting pipes may seem like a no-brainer, but the cost of getting it wrong usually isn't worth it.
14. Never remove a Wall Without Checking
Though demolition work can be fun and satisfying, you should not take a sledgehammer to a wall without checking with the contractor that it isn't load bearing. If it is, you could get seriously injured and this increases the risk of the ceiling caving in, sagging beams or even the roof collapsing.
15. Handling Super-Heavy Materials
It's better to stay away from DIY installations that comprise of heavy items like granite countertops. This is due to the fact that you could hurt yourself or damage the materials in the process. At the same time, the pros have the right tool and experience to get the job done.
16. Painting Kitchen Cabinets
It's not so much about choosing the right color but if you are planning to paint your own kitchen cabinets. Painting kitchen cabinets could be tough as there is a build up of grease and finger oils on the surface of the wood. This means that you have to use a degreasing agent like diluted TSP, use oil-based paint which is sprayed on. You need specialized equipment and safety measures and this is why it is necessary to hire a skilled painter that will paint cabinets and provide beautiful results.
17. Malfunctioning Sink Pipes
Sink pipes that malfunctions could be a real pain and this could result in not allowing water to flow. The real culprit could be a hairy clog out which needs a bucket, a wrench and some elbow grease to solve this issue. Unless you are sure about dismantling pipes, it could very tricky and complex. This is the case with reassembly as well. If you don't have prior experience with dismantling and reassembling pipes then you should leave it to the plumber.
18. Installing Dishwashers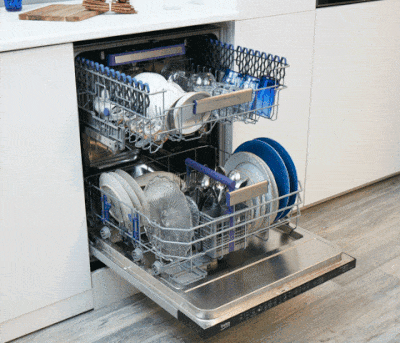 Buying a new dishwasher, doesn't always mean that the installation comes free. Hiring a professional is definitely worth the extra cost. Since there are several moving pieces, it would be more trouble than trying to have a go on your own. This means that you might have to drill into a cabinet to make holes for the water lines, position the water and electric lines or to add the water lines as well. It gets more complex to install it under the kitchen sink cabinet.
19. Low Water Pressure
Low water pressure can be irritating and frustrating but can be easily fixed. You would gave to remove the aerator, clean out the gunk but if that does not do the trick then you have to leave it to the pros. Low water pressure could be an indication of greater problems with the plumbing system. This could be a fractured pipe or an eroded water line or water leak in the system.
20. Installing New Lighting
If you install new light fixtures to save money, there is a lot that can go wrong when dealing with electrical work. Apart from forgetting, not knowing how to turn off the live power can get you electrocuted. If wiring is done incorrectly or there is a possibility of overloading the power drawn could pop circuit breakers, sparkle outlets and make costly repairs down the road. A mix of low-voltage and higher-voltage electrical products make electrical wiring even more complicated for a DIY job.
21. Waterproofing
If you didn't store your goods and items properly then they could be floating in the basement. The worst part is digging, applying waterproofing material and then back filling takes a lot more time than you would think. Commonly, most people that would have dug did not complete the job and the hole takes in more moisture and caves in. Otherwise the ground was SOS saturated that the water had to be dried out before it could be excavated. The biggest cause of concern when doing waterproofing is safety.
Why You Need a Home Warranty?
Now that you know what you should not DIY, you should get yourself a home warranty. This is a must for every homeowner. If you have decided to get a home warranty for yourself then you should check the reviews section for some insights and ratings. Choose a home warranty which is within your budget and one that suits your needs. If you are still undecided, do check out our Home Warranty Buyers Guide for further help.
Some of the advantages of a home warranty include:
The home warranty company will pay for repairs and even replace items if a major appliance or system breaks down

Instead of looking around for a technician, all you have to do is call up the warranty company, pay the deductible and they will send a technician.

A home warranty adds value to your home if you choose to sell your home.

It makes you stress free and you can rest assured that if an appliance breaks down, it will not burn a hole in your pocket.
You should choose a home warranty which costs anywhere between $300 to $500 as it will take care of costly repairs, cover major appliances, sell you home at a higher value and covers multiple contractor visits.
Why Be At Risk With DIY?
Usually, new home buyers have a fear of buying a home as they do not want to come across with a huge repair bill soon after buying their new home. To ease these fears, a realtor may sell a home warranty company with a home. Otherwise the seller pays for one and based on the repairs the home warranty pays for itself.
Why be at risk without a home warranty and bet your entire savings on broken appliances and systems? There could be several systems and appliance problems that can take place. Why take the risk? A home warranty is what you need to save you from costly repairs.
Before you sign up for a home warranty, you should know a couple of things you should know about a home warranty. This would talk about the advantages, disadvantages, drawback and the reason why you should sign up for a home warranty.