The Best Condo Home Warranty Companies 2023
PUBLISHED: APR 18, 2022 • 6 MINS READ
Owning a condominium is quite an expensive proposition these days. You may avoid external issues of the building with condo home insurance, but you would not want to pay extra on the repairs of systems and appliances inside your condo.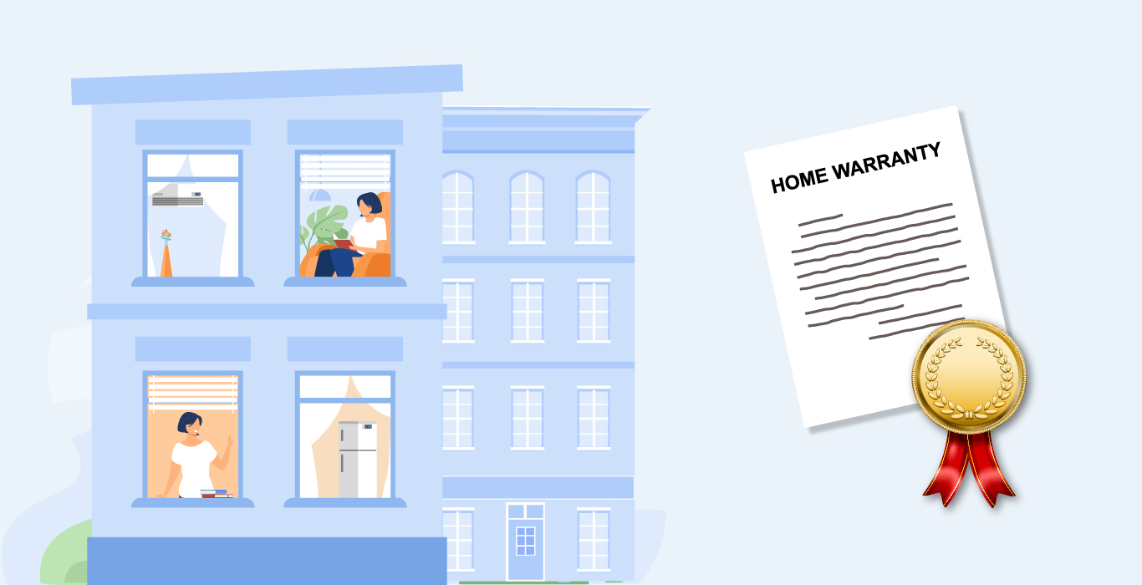 To protect yourself from unexpected repair costs, you can consider purchasing a home warranty. A home warranty covers the repair and replacement costs of your primary home systems and appliances. When any covered item breaks down due to normal wear and tear, you can inform the warranty provider, and they will send someone to fix the issue. To learn more about condo home warranty, read this article.
Do you need a home warranty for your condominium?
When you own a house, you will have to deal with occasional repairs of faulty appliances. Whether your condominium is new or old, home warranties can be a great way to manage properties. Out-of-pocket expenses on such repairs will be reduced with a home warranty. Here are some factors to consider when thinking about a home warranty for your condo:
Condo Management
In a condominium, the responsibility of managing the property is either yours or the owner or both. The rules to live in a condo are set mainly by the Housing Association. From pet ownership, trash collection to the design and decor of your space, the rules specify everything.
Condos are better for people who want to stay in the same place for many years or rent out some part of their space.
You may not be responsible for paying for most renovations since you'll be provided with regular maintenance by your apartment association. To live in an apartment, you need to follow society's rules and guidelines. If your landlord can prevail upon to get a home warranty, it cuts down your expenses. Same goes if you are the landlord.
Location
Once you select the company, find out if it provides services in your area since many home warranty companies operate only in a specific location. Companies with a good local contractor network can send you someone familiar with the nuances of a condo.
Who to call for unexpected breakdowns?
If any of your covered system or appliance experiences a breakdown, you can file a claim with the company. To do so, you can put up the service request online or call them at the provided numbers. Most companies offer their services 24/7. You can get more specific information regarding claims in your service contract. Without a home warranty, you're left to find out who has the requisite skill.
Item coverage
Are there items that are likely to start breaking down?
A basic condo home warranty plan covers the following major home systems and appliances of your home:
Electrical system
HVAC system
Refrigerators
Stoves
Washing Machine
Dryer
Water Heater
Microwave
Plumbing system
Oven/Range
Dishwasher
Depending on the home warranty company and plan you have selected, you can add other items as optional add-ons at an extra cost, such as:
Roof Leaks
Second Air Conditioner
Swimming Pools
Spa
However, if your condo has any system or appliance shared, it will not be included in the warranty coverage.
Condo Repair Costs
The fancier the systems and appliances in your condo, the more it will cost to repair them via retail arrangements. Small fixes may cost less, but complex breakdowns can set you back by over $7000.
The average cost of home warranty plans for a condo could range between $300 and $600 a year. For each service visit, you must pay a deductible to the technician. This amount usually ranges between $60 to $150, depending upon the company you've selected. Lastly, the total cost of the home warranty policy depends on other factors such as selected plan, optional add-ons, area of residence, and the size of your condo.