How to Craft Your Budget Efficiently?
PUBLISHED: October 26, 2016
•
4 MINS READ
A beautiful home demands maintenance. Maintenance, that comprises of regular repair and replacement costs, and other household chores. But it can be challenging to maintain a house with a limited budget. In such a situation, it is crucial to plan your budget well in advance, to meet all the needs without creating any confusion or extra expenses.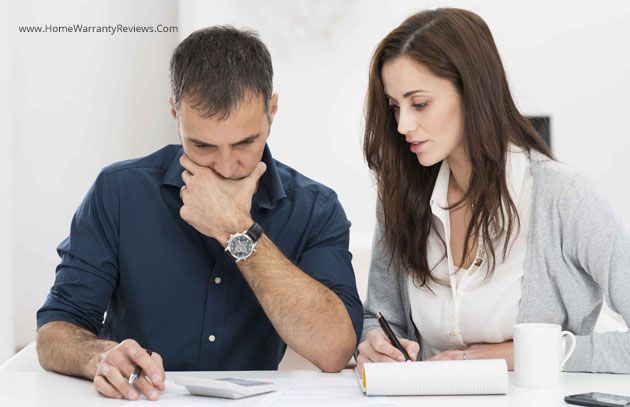 How To Design An Effective Budget?
Designing a budget to meet your requirements is an art. It requires substantial time and practice to plan your money well in order to make the most out of it. This can be done simply by listing down all your requirements and working on the budget needed for each one of them. Though nothing teaches better than experience, our budget planning suggestions can help you meet all your needs without getting stressed:
1.
Minimize On Maintenance Costs
With houses being loaded with expensive appliances, a reasonable amount is being spent on maintaining the same. Therefore, it is crucial to saving on maintenance costs by planning your budget well. This can be done by exploring the market for better products at affordable prices or schemes that relieve you from the sudden expense and stress. Some of these schemes could be opting for a top home warranty plan, buying products with a longer guarantee, or simply taking care of types of equipment to ensure a long life.
A home warranty plan assists you with domestic repairs and saves your time & money. It also prevents you from the stress by making technicians available at the right time. Home warranty plans have been trusted for maintenance purpose for a long time, and provide you relief with any sort of repair or replacement expense. There are several home warranty plans available in the market, and you can choose one depending upon your requirement and budget.
In a fast-paced life, when no one has the time to look after household chores, home warranty plans come across as a savior.
2.
Buying Quality Products
Saving money by choosing low-quality types of equipment can cost you a lot in future. While it can be understood that the hefty investment in purchasing a new home can burn a hole in your pocket, be compromising on equipment's quality can pose risk to your safety. It can also demand a heavy investment on short notice due to poor functioning of equipment. Installing quality equipment in your home will ensure that no extra money is spent on their maintenance in the coming years. Therefore, it is important to invest in quality products that can save you from unnecessary future expenses. This also marks the foundation of intelligent investment which aims at making planned expenses while keeping a check on expenditure.
3.
Clarity On Budget
A lot of times people get carried away while planning their expenses. This can create a problem in the long run. Being clear on the amount of money available for disposal is necessary to chalk out an effective plan to meet your expenses. Therefore, being unreal with the availability and expenditure can pose a problem. This can be resolved by listing down your income and various expenses. Thus, you can be clear on what can be spent for maintenance and hence, plan your budget accordingly without losing the purpose.
4.
Buy What You Need
Setting up luxury appliances to give your house that fancy look should be avoided. These expenses are unwanted investments that burn a hole in buyer's pocket every now & then. Intelligent spending is the first step to efficient budget planning. This not only makes room for thinking your decision through but also makes you search the market for affordable options. Loading your home with products that are a source of stress can never benefit you. Therefore, it is essential to buy what is needed without getting carried away. This attitude will not only help you save more but also introduce you to options that you have never heard of.
Benefits Of Planning Your Budget
Planning your budget well in advance can help you gain noticeable benefits in the future. It is also important to be calculative while spending money on any of your requirements, to ensure you do not exceed the budget. This can not only help you save money but also help spend the same wisely. Similarly, home maintenance schemes are an excellent way to cut down on your expenses and plan your budget efficiently.
With a plethora of schemes flooding the market, the customer is the king and if planned well, can take advantage of these offers and save a considerable amount of money by efficient planning.