Do Home warranties cover sewer line repair and replacement?
PUBLISHED: OCT , 21 2021 • 6 MINS READ
The sewer line is an essential part of your plumbing system, carrying all types of wastewater away from your home in a safe and sanitary manner. Unfortunately, it gets damaged or breaks over time due to wear and tear from exposure to the heat, fluctuating temperatures, and shifting of the soil. Repair or replacement of the sewer line can be expensive, but a home warranty plan can help you reduce these costs.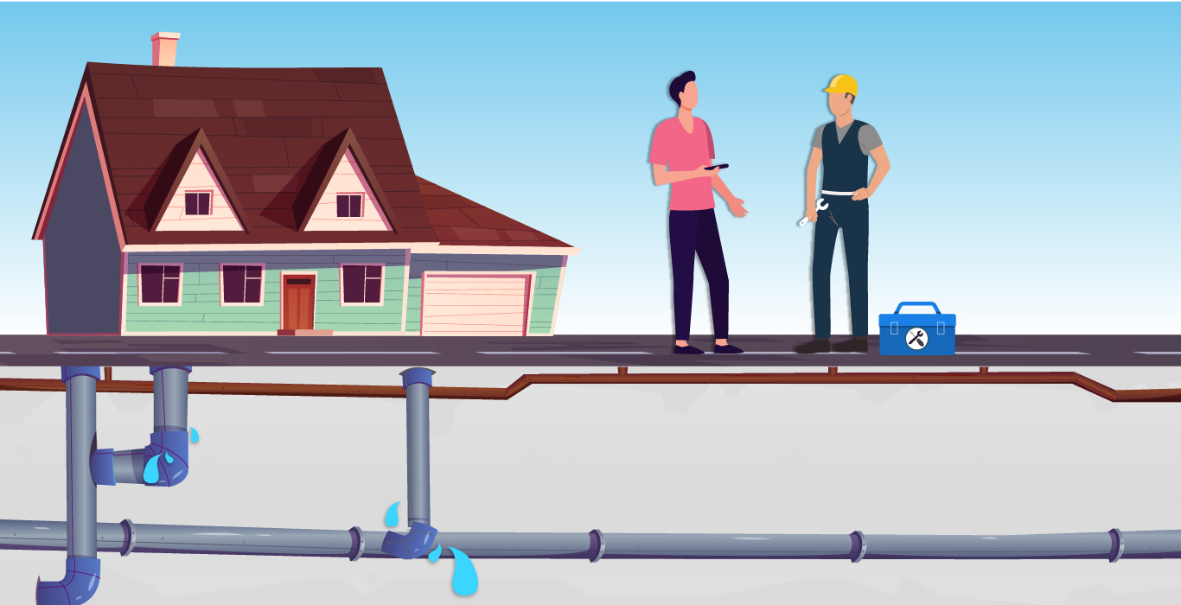 Many home warranty plans offer coverage for sewer lines and major home systems & appliances. To help you better understand sewer line coverage, we have come up with a helpful guide describing various home warranty plans, how they work, and the types of problems that might require repair or replacement.
Best Home Warranty Companies For Sewer Lines
Many leading companies offer protection for sewer lines but it can be hard to choose from so many options. We have listed down the top home warranty companies that provide coverage for sewer lines: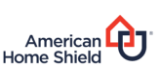 American Home Shield
American Home Shield is a pioneering company in the home warranty industry. The company provides services for clearing lateral drain line stoppages and sewer lines up to 100 feet from the access point. However, they do not cover broken or collapsed sewer lines from outside the foundation.
Offers unlimited coverage for Home Systems
✓
Option to choose your own service fee
✓
Provide higher coverage caps
Discounts –$100 off for multiple properties + Referral Discount ($25 Gift Card)+ NAR Discount of $50
Select Home Warranty
Select Home Warranty is one of the most affordable brands in the home warranty industry and offers comparable coverage to more expensive options. The company can repair blockages in drain lines and sewer lines up to 100 feet from its access point. Their warranty does not cover access to the vent or sewage lines from the drain or water closet.
Provides multi-year service contracts
✓
Large network of experienced service contractors
Discounts –Get $150 off+ Free 2 Months Coverage
ServicePlus Home Warranty
ServicePlus Home Warranty is a popular choice among homeowners because of its comprehensive coverage plans and amazing offers. The company offers coverage for stoppages and clogs in drains and sewers up to 100 feet from the access point. However, they do not cover sewer lines that have collapsed or are filled with sewage.
Offers affordable coverage
✓
Covers systems and appliances regardless of age, make, or model
Discounts –$200 off on Plans + 2 Free Months
The Home Service Club
The Home Service Club is one of the most trusted home warranty companies in the market. The company provides coverage for the sewer line placed outside and collects raw sewage from individual house drains out to the utility or public-owned sewer mainline.
Wide range of contractor network
✓
No age limit on covered items
✓
90 days service guarantee
Discounts –Offers promotional discounts on checkout
Service Line Warranties of America
Service Line Warranties of America offers water line coverage, sewer line coverage, gas line coverage, and electrical coverage. These plans may differ slightly depending upon the area you reside. The company even offers coverage for the breakdown in the sewer line from external forces, such as root invasion or movement of heavy objects.
Provides one year guarantee on repairs.
✓
The waiting period of the policy is 30 days
You may even look at other top home warranty companies that provide coverage for sewer lines.
The most common problems that affect your Sewer Line
Sewer line issues are inevitable in any home. Here are some of the common issues that you may come across:
A leak, break, or a stoppage in a water line within the main foundation
Stoppages of the mainline and lateral drain lines from the main access point
Pools of septic waste
Sewage backup or blockage
Pipe corrosion or age deterioration
Mold, foul odors, pests, and slow drains
How to Maintain a Sewer Line
In most cases, sewer line problems are caused by human mistakes or poor maintenance. As a homeowner, you can follow these tips to ensure your sewer line does not clog or fall into disrepair.

Here are a few simple and quick tips for maintaining your sewer line:
You must not flush non-biodegradable objects or cooking oils in the sewage.
Don't reach out to your local contractor beforehand
Take precautions to ensure tree roots don't come in contact with the sewer line.
You should check your plumbing system regularly.
You shouldn't pour grease down the drain.
You must keep paper products out of your pipes.
You can consider replacing your old pipes with new PVC pipes.
You should install a backwater prevention valve.
It is advisable to inspect the plumbing system during your home inspections. Dysfunctions in the pipelines such as corroded pipes, or faulty valves can result in significant damage to the sewer line. Hence, it is always a good idea to assess the situation beforehand and take precautionary measures immediately.
How Does a Sewer Line Warranty Work?
When you purchase a home warranty plan that covers the sewer line, there may be a waiting period of 30 days before the coverage kicks in. After that, you can contact your service provider whenever you face some issues with the sewer line. Home warranty companies assign a licensed technician to diagnose the problem and conduct repairs.
Thereafter, the company makes a decision regarding repair or replacement and offers coverage accordingly. You also have to pay a service fee for each service request which is also known as a deductible, and it generally ranges between $60 to $150.
What does Sewer Lines Coverage Include?
Most of the home warranty companies provide coverage for sewer line problems. The following are some of the common sewer line issues that are covered by a home warranty:
Your home warranty can cover the waterline leaks, breaks, and stoppages within the main foundation.
The company generally provides service for mainline and lateral drain line blockages within 100 feet of the main access point.
Even pipes that are hidden behind walls, ceilings or floors in a rough condition can be covered.
A company's basic protection plan may not include every coverage option of your choice. You can look and add additional items to existing plans for an extra fee. For example, septic tank pumping and septic systems include sewage ejector pumps, jet pumps, and aerobic pumps.
However, there are also a few exceptions to the coverage of sewer lines under a home warranty. The following are some to keep in mind, as the service contracts may not cover:
Stoppages and clogs in the drain and sewer lines more than 100 feet from the access point
Broken lines, leaks, or stoppages outside the main foundation or clogs due to roots.
Pipe damage caused by sediment, rust, or corrosion
Disposal of septic tank waste or chemical cleaning
Your plan may have other limitations too. You will find them in the service contract or guide of your home warranty. Hence, make sure you read your contract carefully to know what is covered and what isn't.
Cost of Repairing and Replacement of the Sewer Lines
The average repair and replacement cost of a sewer line can be around $200- $1500, depending on the type of issue and the length or width of the sewer pipe. It also depends on the pipes' location and whether it's PVC, Cast Iron, Lead, or Orangeburg Pipes.
| | |
| --- | --- |
| Sewer Line | Costs |
| Average Repair | $2,250-$5,000 |
| Average Replacement | $50 to $250 per foot |
| Pipe-Under-Slab Repair | $200-$450 per foot |
| Removing Tree Roots | $100-$600 |
| Labor | $200 per hour |
| Traditional Sewer Method Replacement | $7,500 |
| Replace or Repair of Sewer Line in a Basement | $3,000 to $5,000 |
| Full Length of your Sewer Line Replacement | $8,000 to $30,000 |
| New Sewer Lining | $26 and $107 per foot |
| Trenchless Sewer Line Repair | $80 to $255 per linear foot |
If the sewer line on your property has leaks, bursts, sewage water starts flowing into your home, damaging the floors, walls, and furniture. A single sewage incident can incur huge costs when it comes to replacing furniture, flooring, sheetrock, or more.
In such a situation, getting a home warranty can be a good deal. A home warranty offers various plans. The average monthly cost of a home warranty plan is around $25-$60. Apart from this, you will have to pay a deductible of $60-$150 to the service technician after the repair.
Is a Home Warranty Worth It For Sewer Lines?
A home warranty plan can help alleviate some of the financial burdens associated with the unexpected expense of sewer line issues. It offers peace of mind when the sewer line breaks or has leakage and requires repair or replacement. However, the company plan may not cover every problem. So, we recommend reading the contract very carefully before you sign it.
Frequently Asked Questions (FAQs)
Q.
How do I know if there is a leak in my sewer line?
A.
The following signs may indicate that you have a leak in your sewer line:
Unusual sounds of running water in the sewer line.
Spongy or moist flooring/floors.
Unpleasant odors behind the walls
Running Water meter
Slow drainage
Old-looking home pipes
Discolored walls
Cracks across home
Q.
How soon after buying a warranty can I use it for my sewage system?
A.
After buying a home warranty for the sewage system, there is a waiting period that ranges between 1 to 30 days and can vary from company to company. You can make a claim once the waiting period ends.
Q.
How do you know if your sewer line is clogged?
A.
Here are lists of the few ways to know if your sewer line is clogged:
Gurgling sounds from the toilet
Dark water
Slow-moving drains in your home
Clogged plumbing fixtures
Foul odors from the drains
Sewage back up through drains
Q.
Do home warranties cover tree roots in the sewer line?
A.
No, home warranties generally do not cover tree roots in the sewer line. However, it covers damages caused by them, such as leaking pipes.
Q.
What's the average cost to hire a plumber?
A.
The average cost to hire a plumber ranges between $150- $500. Additionally, plumbers often charge more for evening and weekend services. But, with a home warranty, the cost will be lower, and it will not only cover the sewer lines but also major home systems and appliances that may break down due to normal wear and tear.
Q.
Does homeowners insurance cover sewer lines?
A.
Homeowners insurance policies generally do not cover sewer lines. However, a few companies provide limited coverage for water or sewer back-up. Some companies also offer standalone sewer coverage policies.
On the other hand, it is common for home warranties to include sewer lines as part of their plumbing system coverage. Due to similar sounding terms, most people confuse a home warranty with home insurance. To learn more about the differences between these two policies, read our guide on Home Warranty vs. Home Insurance.
Q.
Do we need a home inspection for sewer lines?
A.
It is not necessary to get a home inspection for sewer lines, but it's a good idea. You will be aware of any known or unknown pre-existing conditions that may arise with the sewer line.
Q.
Does my home warranty provide coverage for main sewer line issues?
A.
Most of the home warranties provide coverage for the main sewer line issues. The coverage depends on the company plan you choose. To know about the coverage, you must read the sample contract of any home warranty company before making a decision.
Q.
Does American Home Shield cover sewer lines?
A.
Yes, American Home Shield covers the repair or replacement of the sewer line. They offer add-on options that provide coverage for sewer lines repair and replacement.
Q.
Do home warranties cover pre-existing sewer system problems?
A.
Your home warranty company may cover unknown pre-existing conditions of the sewer system, depending on the plan you have purchased.
Q.
Won't the city authorities repair my sewer lines?
A.
Generally, homeowners are responsible for repairing the sewer line that travels from residential structures to the sewer main. City authorities are not responsible for repairing sewer lines, nor do they accept requests for repairs. However, any issues that are determined to be the city's responsibility will be repaired by the local municipality.
Q.
Do home warranties cover sewer line replacement & repairs?
A.
If you have a home warranty and you wonder 'does home warranty cover sewer lines', well, yes it does. There are many companies that offer sewer line coverage, including repair or replacement to common sewer line issues. However, there may be some exclusions, so we recommend reading the fine print before purchasing the contract.