Guide For Home Warranty Buyers
PUBLISHED: December 22, 2012
•
4 MINS READ
If you're contemplating on buying home warranty coverage, read this article, it will assist you to choose the best service to match your needs.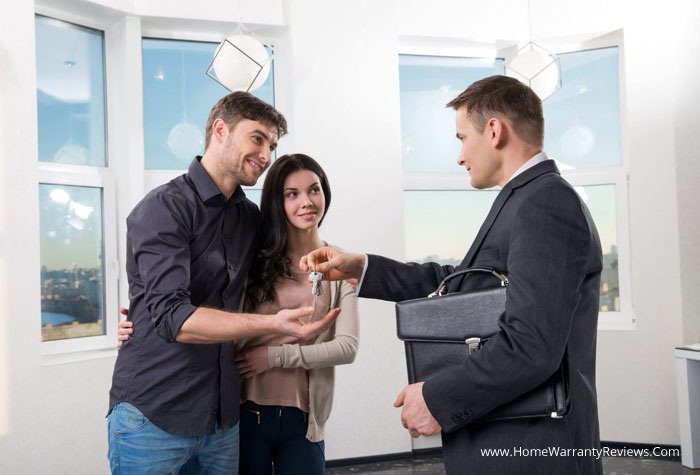 To begin with, a major step is to find a reputed company in your vicinity. This is a critical area of concern because most buyers do not have the required information. We collect and present ratings on home warranty companies from our website visitors in a detailed and presentable manner. Potential buyers should consider a range of factors along with user ratings such as annual premium, deductible costs, appliances coverage, pre-closure charges and those small but vital clauses in the contract. Read on…
Do I need a Home Warranty?
The very first step is to decide if you really need home warranty. Check our article that explains the need for home warranty on this site and review the checklist. It is a good idea to get a detailed home inspection report on your existing house from a third party inspector. This report will help you understand the potential and existing problems with your appliances and will also help you decide if you need home warranty. If some appliances are aging and need special attention, be sure to check if the warranty company provides sufficient coverage for those appliances.
Make a list of 3-5 home warranty companies that match with your needs. You can use home warranty price comparison section to identify providers based on premium, deductible, coverage effective dates etc. (Please note that our list covers most of companies that have nationwide coverage and it may have missed local warranty providers.)
Consult your friends and colleagues and gather feedback on service provided from their service providers. Be sure to ask about their satisfaction levels on service and claims turnaround time. A "Word of mouth" advice really helps if it's from an acquaintance.
Choose a company that has a proven track record in this industry. Several consumers are unsatisfied with the services offered by many home warranty companies and it may be tricky to deal with some companies while claiming a repair or replacement.
There are several ways to research.
Use home warranty insurance ratings to learn about the ratings given by our users.
Check company's track record using trade organizations such as Better Business Bureau.
Research the company over the Internet for any negative reviews. Insurance discussion board in scam.com has the list of complaints against many home warranty companies. www.ripoffreport.com is another website for lodging complaints.
Your real estate agent will also be able to provide the name of few reliable warranty companies in the area.
Determine if you need extra coverage. Most basic home warranty plans do not cover clothes washer/drier, second set of equipments (second refrigerator), pool/spa equipments, computers etc. And some plans also exclude air conditioning, roof, etc.
Now, start calling the companies and make notes of their offerings. Be sure to collect information such as –
Annual premium
Deductible per incident (Trade service call fee)
Average turnaround time for repair handling
If you have determined that you need extra coverage mentioned above, check on the cost
If you have any aging equipment reported in your Home Inspection report, be sure to check if the warranty company provides adequate coverage for those equipments
Ask them how they calculate the buyout amount if you decide to replace the equipment yourself
Is coverage effective immediately upon buying the policy? (only matters if you need immediate coverage)
Ask for clarifications and contractual obligations. Observe how they are treating you, which is a good indicator of how the company treats its customers after sale
Finally, browse the contractual terms when you are ready to buy the coverage. Request a reliability report from your local BBB to make sure there are not many complaints against the preferred company. Remember to keep all maintenance records which may be required when you file claims.
This video provides helpful tips on how to compare different home warranty companies
If you have decided to buy home warranty, we recommend that you get a free price quote from the top companies by clicking on the link below.
==> Get a FREE price quotes for a home warranty