Home Warranty 101 – All You Need To Know About Home Warranty
PUBLISHED: April 7, 2015
•
6 MINS READ
Hello there! You have landed at the right place if you want to find out as much as you can about Home Warranties. Let's not tarry, we'll tell you all that you need to know about Home Warranty or Appliance Warranty.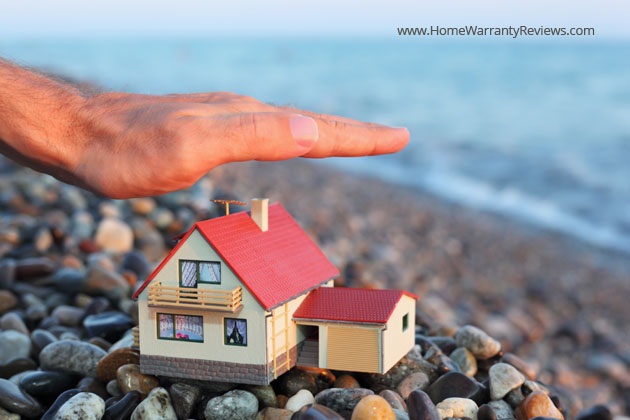 Home Warranty sounds like a great way to protect yourself from financial strains incurred during repairs and replacements of your household appliances.  You have to understand that Home Warranty is not the same as Homeowner's Insurance nor does it replace a Homeowner's Insurance. There are a lot of things you need to consider before you purchase Appliance Warranty.
Understanding Home Warranty
Appliance Warranty is a kind of insurance that you purchase for covering the major appliances and systems in your home. It is a contract between the homeowner and the insurance company stating that it agrees to provide discounted repairs and replacements for insured devices, provided certain conditions are true.
The Homeowner's Insurance covers damages caused due to crimes, natural hazards and water damage also to some extent. Whereas the Appliance Warranty Insurance covers damages that are caused due to regular wear and tear. Almost all your major appliances and systems are covered. You can purchase additional coverage if you wish.
Now let's move on to the specifics.
Coverage
Here's the list of components that are commonly covered in standard plans. This is only a basic idea, you will have to read your contract to find out exact details about coverage.
| | | |
| --- | --- | --- |
| Air conditioning | Plumbing stoppages | Telephone system |
| Telephone wiring | Plumbing system | Electrical system |
| Attic and exhaust fans | Sump pump | Instant Hot Water dispenser |
| Refrigerator. | Toilets | Built-in-trash compactor |
| Central heating system | Hot water pump | Built-in-dishwasher |
| Heating and duct work | Bathroom whirlpool motor pump | Cooktops |
| Built-in-microwave | Water heater | Doorbells |
| Smoke detectors | Ceiling fans | Garbage disposal |
| Range hood | Oven | Humidifier |
Here's another list that tells you about the components that are usually omitted from basic coverage. However, as mentioned before you can always purchase additional coverage.
| | | |
| --- | --- | --- |
| Faucet repairs | Spa or pools | Hot tubs |
| Hauling away debris | Hauling away old devices | Outdoor sprinklers |
| Outdoor water systems | Combo ceiling fans | Second Air conditioner |
| Second freezer/ fridge | Food spoilage | Ice maker & wine cooler |
| Well pump | Central vacuum | Limited roof leak |
| Septic system | Septic tank pumping | Standalone freezer |
| Home entertainment | Office package | Central AC unit |
| Washing machine. | Heating system | Additional spa |
Benefits
The advantages of purchasing a Home Warranty insurance are many. If your appliances are fairly old (over 4 years) the chances are that you may reap many benefits from an Appliance Warranty plan.
The prominent advantages are as follows
Protects your budget by covering for costs incurred due to repairs and replacements.
It saves you the effort of looking for an experienced and trustworthy contractor to repair your broken device.
When you inform the Insurance company about the malfunction, they will send a qualified technician to your doorstep.
If the issue is minor, the technician shall fix it right away.
If parts need to be replaced, the Insurance company shall place the order and procure them for you. You may not have to pay for this.
Depending on your coverage, your device will be replaced with a brand new one if the technician declares that your broken device cannot be fixed.
Covers damages caused due to regular wear and tear.
Increases value of your property during sale.
Provides on-going home protection. Your plan can be renewed each year.
Provides you a stress free life by giving you guarantee that if a household appliance crashes, your budget will not have to suffer much.
Costs
Appliance warranty plans costs around a few hundred dollars per year. They are not that expensive unless you are looking for a plan that has extensive coverage. These are the things that you will have to pay for.
Annual premium
It is often between $400 – $1000. This can vary depending upon the coverage you choose.
Variations
The cost of premium does not vary depending on the age of the house unless it is a brand new one.  Also, unless the area of the property is above 5000 square feet, the premium will not vary much.
Deductible
In addition to the premium, you will be expected to pay a service charge often called as the Deductible, each time you raise an issue. The amount for this is usually around $50.
Technicians fee
A technician shall be sent over to your house to evaluate and repair the damages. The fee for the technician must be paid by you as well. In certain cases, more than one technician may have to inspect your device, in that case you may have to pay separate fee for each contractor. You will have to pay the Technicians fee irrespective of whether the repair was performed or not.
How does it work?
The working is very simple. Every time you approach the Insurance company with a service request, they will take down details and request you to pay the deductible. These Insurance companies often maintain business ties with vendors/contractors in the appliance repair industry. So when you request for a service, the Insurance company in turn calls up a contractor and places your request with him. The contractor then calls you up to fix an appointment and later comes to your home.
Once he arrives, he will examine your damaged device and fix the issues if they are minor. If major repairs are needed, the Technician informs the insurance company and requests approval. If they are approved, the technician will perform them and fix your appliance.
In certain cases, appliances may need replacement of individual parts. If this happens the insurance company will procure them for you and send it along with a technician to fix the device. In certain other cases, the technician may declare that your device cannot be repaired. The insurance company will then replace your broken device with a brand new one. This feature depends on the Insurance plan you purchased.
Things to keep in mind
As much as it looks appealing, it is not a perfect arrangement. Home Warranties do have a few drawbacks although they can be resolved.
The warranty company will always try to repair and not replace your damaged appliance.
Appliances that crash due to lack of maintenance are not covered. Pre-existing conditions are also not covered.
You will still have to pay a service call fee per repair incident, even if the Tech could not repair the appliance. Also, you cannot raise multiple issues in a single claim. If at all you do so, you will have to pay separate deductibles for each issue.
Claims are sometimes denied on unclear grounds and also by quoting fine print from the contract which is usually overlooked by the customers.
It is not suited if your appliances are new and in fairly good condition. If you won't need frequent repairs, this may seem like a waste of money.
Get the best out of Home Warranty
This is easier than you think. All you have to do is ensure that you do the following.
Read the policy booklet and Insurance contract thoroughly. Do not ignore content written in small font sizes either. You can have someone look at it if you wish.
Choose companies that comes with excellent recommendations. There are quite a few companies out there that are not very reputed. Make sure that the company you pick has a good and clean record.
Get you major appliances serviced once a year. This will ensure that you don't have to spend lots of money later on repairs. Lack of maintenance causes several issues and such issues are not covered by Appliance warranty.
To be on the safer side, check with the records of the Better Business Bureau (BBB) to ensure that the company you are considering does not have a bad history.
Check the cancellation and renewal clauses. Some companies do not allow termination of contract before a certain period of time. This could be slightly annoying in some cases.
If you have a contractor that you trust, speak with him to know if he has tie-ups with any Home Warranty Companies so that you may continue to avail his services.
If you ever find yourself unsatisfied with the service you are getting, do not keep that to yourself. You must spread the word through the internet and various social media. You can also retaliate by posting comments and reviews through websites like ours. www.homewarrantyreviews.com
Home warranties are a great way to insure your household appliances. They often prove to be highly helpful in protecting the budget when an appliance breaks down. If your appliances are over four years old, it is suggested that you purchase an appliance warranty plan. It is also suggested that you get your home inspected before you purchase Appliance Warranty.