Home Warranty Guides for First Time Users
PUBLISHED: November 28, 2016
•
6 MINS READ
The joys of home ownership and delight of self-sustenance comes hand in hand with maintenance anxiety and budgetary concerns. Let's look at how to lighten the load and delegate some of the upkeep and repairs with the help of a home warranty plan or a home service contract!
Working towards keeping your home new, resolved and looked after always, Home Warranty is your one stop shop for all your servicing needs when it comes to your home – and all that without any unnecessary worry. Taking care of all issues when it comes to day to day wear and tear or appliance breakdowns, Home Warranty is like a homeowner's insurance policy, but for the little things and routine aging of your home appliances and systems, which can be done by getting a free quote from HomeWarrantyReviews.com's website. On the other hand, insurance tends to focus on major damage because of unforeseen circumstances and natural disasters.
If you're diving into the deep end of the Home Warranty pool for the first time, here is some basic information to guide you through the process and keep you afloat.
Buyer, Seller or Realtor?
Investing in a Home Warranty scheme can work out great whether you are a new homeowner, a seller looking to strike a no-nonsense deal, or even a realtor offering a perk to both parties.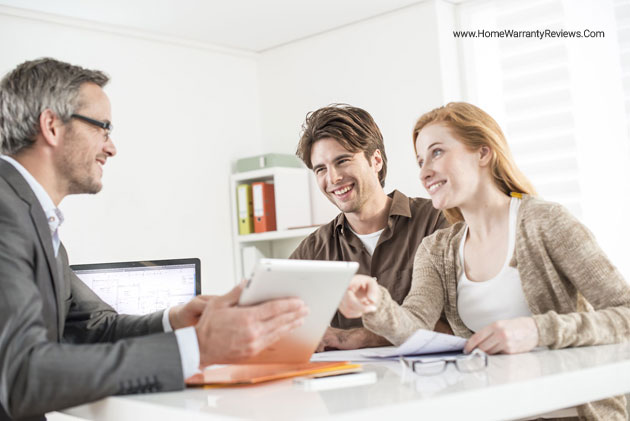 From a homeowner point of view the incentives are straightforward. You have just sunk in a considerably large sum of money into a house, and for just a little more you can save yourself needless hassle and sudden repair and maintenance payments for at least the first year of owning the home. If you happen to be new to the home owning side of the fence, and have always lived as a tenant, then getting a Home Warranty works out even better – all the fixing the landlords usually took care off will still not be yours to worry about.
From a seller's perspective, Home Warranty boosts the value of the home, builds trust in the prospective buyers that the current owner has confidence in the structure and appliances enough to invest in Home Warranty, allows for the buyer to know that a year in their lives after the purchase if taken care of and last but definitely not the least, lets you sleep peacefully at night knowing that you won't be getting calls in a few months with complaints about the home.
Confused as to why Home Warranty can be a realtor's best friend as well? In the time of market lows and steep competition, a Home Warranty scheme added to your list of services can act as quite the spur. Encouraging for both sellers and buyers, throw in a year's warranty to the upcoming purchase and it shows not only your commitment to the deal but also your trust in the home they are about to call their own!
Extent of Coverage On Home Warranty Plan
Depending on the plan you choose, which in turn will depend on the extent to which your home needs upkeep and you wish to delegate, Home Warranty plans generally cover all the major plumbing, heating, cooling and electrical systems, major appliances like refrigerators, dishwashers, and ovens, amongst other things. The core plan may vary to include leakage and seepage, structural defects, drainage systems and outdoor mechanisms, pools and garages, but most companies prefer to keep these as additional maintenance factors.
Most companies also allow for unlimited service requests during the contract period, which can act as a great incentive when it comes to investing in warranty schemes, as well as replacements of appliances that cannot be fixed.
Exemptions from Coverage By Home Warranty Companies
Most often, all known issues with appliances or systems that pre-date the purchase of the warranty are not covered by the company, and neither are unknown conditions that are due to mismanagement in the past.
That being said, certain unique cases are taken into account where in pre-dating issues are considered, but only if they were not known off before. The most common of these is when a Home Warranty scheme is purchased as a part of a real estate deal, wherein the coverage is extended to include circumstances where unobservable defects already existed in the home that was purchased.  
Adding to that, when an appliance is already under warranty from the manufacturer or requires fixing of cosmetic damage or damage that is not related to its core functioning, then too the appliance will not be applicable for coverage. The most common example of such a claim is physical weathering, noise, and corrosion on the outside.  
If you don't treat your appliances right by the rules, or have a pet that could cause accidents, then any such damage will not be taken into account. As an extension, the Home Warranty does not overlap in function with insurance, so any acts of God such a fires and floods will not be covered either.
Lastly, any damage due to mold or pests are usually left out of Home Warranty terms and conditions as well, but some companies do tend to add it in their extended schemes.  Knowing your scheme is important, and while we have covered the generalities, make sure you look through the terms, conditions and limitations of your schemes before you sign the papers.
Pre-Warranty Home Inspection
Even though it isn't a necessity to have a professional home inspection done before you get yourself Home Warranty, it is never a bad idea to get your new home checked for quirks and components that may need a little extra care along the way. In the opinion of most experts, getting a thorough home inspection done before the purchase can tell you all you need to know about the property, and get you up to speed about the kind of warranty scheme and coverage you should invest in. It is important for you to have an idea of the proceedings of an inspection as well, and not miss the essentials.
Just as a general rule, a warranty should cover appliances regardless of how new or old they are, as long as they are properly maintained and are in working condition when the contract begins.
From Request to Repair
Even though Home Warranty is about giving up responsibility and being able to delegate, it is just as useful for those of you who like to choose and have some control over who does the fixing.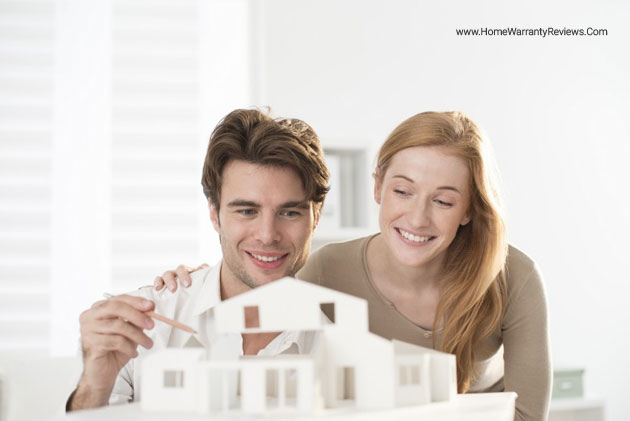 Whether you've had a trusted repairman for years and prefer to call him when in need, or would rather make a quick call and call the service company down the road instead of waiting for the warranty service provider, all companies provide schemes that reimburse servicing charges as long as it falls under the terms and conditions of your specific coverage.
It is essential that you inform your Home Warranty company prior to calling for any repair, as failing to do so automatically nullifies your warranty.  The first step is for you to thoroughly review your coverage and understand the repair, servicing and replacements limitations that going to be applied to the issue at hand. One you have identified the issue and gotten clear on the specifications, report the issue to the company, and they will call for a diagnosis and an estimate cost of the repairs.
The company will schedule an appointment, come and cross check the claim, and do some basic examining before calling for either replacement or repair. Simple repairs are easily tackled in the first appointment itself, but if the task at hand is complicated and requires further attention, it may take some time for spare parts to be ordered. Some companies choose to use service providers from their own list, whereas others may work with you to find one that is trustworthy and reputable.
Expense Limits
Most often, you can decide whether your warranty scheme has an upper limit cap on expenses by picking the right deal for your needs. While schemes with unlimited spending when it comes to repairs and servicing can be enticing, they do often cost a lot. On the other hand, certain companies may choose to meet you halfway and not have a pre-set limit but yet reserve the right to decide, depending upon on each case that you bring them.
Terms and Renewal On Home Warranty
Most Home Warranties last for exactly one year from the date of payment, after which it requires an extension – the same as any legal lease. Extended plans for more than a year at a time do exist, but it isn't the best plan to make such a long-term investment right at the first go. Your home and its systems will change and age as each year goes by, and often the premium on your warranty will increase as the appliances need more maintenance. It is best to take it one year at a time and give yourself the freedom to alter the plan when need be, unless the warranty you are purchasing is for a home that is new or nearly new.
All Home Warranties are easily renewable – most companies allow not only for quick and speedy renewal of schemes but also help you set up payment plans as per your convenience. Certain companies do have strict termination clauses though, which can be rather annoying if you wish to take a step back. The clause usually applies for cancellation or termination before a certain period, so make sure you keep your eye open for such sections in the terms and conditions before you sign! Last but not the least, laws change from state to state, so make sure to just information specific to your zip code.
Other Consumers as a Source of Comfort
The best way to find the perfect deal or company for you, know what to look out for, get to know the tricks of the trade and make the absolute most out of your warranty is to throw yourself into reviews and remarks from other Home Warranty users. Based on consumer research and a rating system that gives you both subjective information as well as statistics, HomeWarrantyReviews.com acts as a platform for all homeowners to share secrets on how to survive the complex world of being homemakers, and also provides for a systematic Complaint Resolution Program (CRP). It isn't only about finding reviews; you can add to the data by leaving your own comments on the website as well – HomeWarrantyReviews.com acts as a bridge between you and the company without you having to get your hands dirty.