Misconceptions about Home Warranties
PUBLISHED: June 25, 2018
•
6 MINS READ
When it comes to spending your hard earned money, nothing but the best will suffice. So you tend to wonder, why would I spend money on a home warranty, a service that is usually encircled with such negativity. Is it because you don't want to take the risk, or is it because few bad experiences from the common public have altered the larger perception surrounding home warranty. While one can argue that the above statements are true, they are far from it. This is because home warranty companies, in general, have never been able to explain itself to the public and separate fact from fiction. That is why we at HomeWarrantyReviews.com would like to take you through a short course of what the public misconception of home warranty services are and what is the actual truth of the matter.
Why are we doing this? This is because we believe you as a consumer and hardworking homeowner shouldn't have to pay exorbitant amounts of money for individual repairs. Hence, providing you clarity over the domain of home warranty services. Here are some of the common misconceptions about home warranties debunked:
A home warranty is not the same as home insurance
Most of the bad press around home warranty comes from unhappy consumers/ house owners who assumed that a home warranty is identical to insurance. A home warranty is a comparatively small premium you pay up front in order to ensure maintenance of your entire household appliances for a given period of time. While a home warranty won't replace your $4000 HVAC it certainly can soften the blow to your pocket or will actively try to fix it by sending a contractor.
Furthermore, services are given by home insurance companies mostly intend to work during a worst-case scenario. It's similar to how a patient in a hospital would find it more advisable to claim an insurance over something serious than a small illness like a common cold, etc
All home warranty Companies are a scam/con waiting to happen
The home warranty domain has been in the news lately due to negative experiences by consumers of certain warranty companies. The modus operandi of these companies is to collect money from the consumer and promise them to be of service when necessary. They then shut shop and disappear into the wind, swindling consumers and leaving them helpless.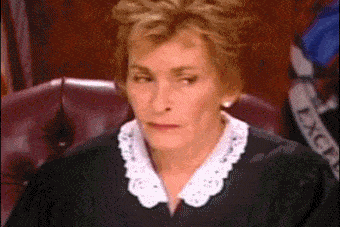 These companies, however, cannot be considered representatives of all home warranty companies. For decades home warranty companies have been dutifully serving consumers and helping them with repairs for all their household appliances. Just like before any large purchase or expense, it is advisable for the consumers to invest some time researching his options to see which would be the best home warranty choice for him. Making blind decisions is what leads a consumer to be cheated by faux home warranty companies.
If you're finding it difficult or tiresome to gauge and compare what service is best for you. Here's a pro-tip, you could use our home maintenance calculator to see how much you would possibly be spending on repairing your home appliances on your own for the next 25 years. You can also compare your personal expenditure for the next 25 years alongside how much money you'd save if you opt for a home warranty.
Home Warranties cover only new appliances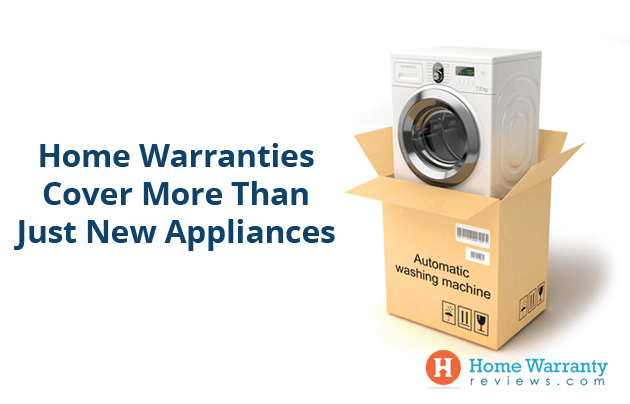 While Home Warranties are usually coupled with a new purchase or appliance or home. But home warranty companies also offer services and protection for home appliances that you already own. This makes life easier as you don't need to buy a new appliance in order to avail a home warranty.
Also, as your appliances get older and go through some wear and tear, the costs for repair increase, based on the level of damage and repair needed to fix it. Repair prices surge as time passes because it becomes harder for contractors to find suitable parts for repair. This is because, after a certain period of time, manufacturers stop production of your appliance and begin producing newer models, making finding older tools harder to acquire. Contractors will charge you a hefty price as they might have to bring in parts from other states and branches in order to fix the faulty appliance. A simpler solution would be to invest in a home warranty.
By paying up front for a relatively small premium, all appliance repairs for the year are taken care of. Be wary though, most companies do have a lot of clauses and exceptions when it comes to repair or reimbursement. Such as the case of food loss whenever your refrigerator has broken down. You'll need to go through the proper documentation of your service to know how much money can be availed or reimbursed from spoilt food.
Most Home Warranties are new and inexperienced
While there have been cases where home warranty companies pass the buck and seem inexperienced. Home warranty companies have spanned decades, some as old as 46 years old. Such companies have been catering to consumers for generations, ensuring the long life of homes all over the country.
These companies have honed their craft and are experts in resolving issues and repairing your appliances. These top five home warranties have earned their high reputation and are loved by their customers. When it comes to protecting one's home and appliances, look no further than these award-winning home warranty companies.
Furthermore, the top rated home warranty companies have years of experience in the industry. An example of this is their nationwide reach and availability alongside their numerous alliances with local contractors.
Another pro-tip would be to not consider whether a home warranty service is new or old. You never know, a new company may work and strive harder to serve you better than a long-standing service in order to build up their reputation. Instead, what you could do is research about how these companies have been faring in the recent past and also how they have been perceived by the general public. That would help you make a better decision as to who's doing well and which service you should opt for. To make things easier, you could just head down to HomeWarrantyReviews.com and check out the rating timelines of all the home warranty service companies you want to be informed about.
A home warranty is the same as homeowners insurance
A common misconception people have is that a home warranty is very similar to the homeowner's insurance that you apply for when buying a new home. home warranty and homeowners insurance vary vastly. Homeowners insurance ensures security and remuneration only when it comes to the worst case scenario. It protects your home only from unforeseen disasters like theft, fires and natural disasters like storms and floods.
A home warranty, however, is a constant service you can avail, whenever an appliance in your household breaks down. You can claim it immediately whenever there is an issue with any of the appliances in your home (provided they are covered by your home warranty of course). Your home warranty service provider will contact the contractor nearest to your home and they will send personnel to come and fix/repair and in extreme cases repair the faulty appliance/ device in your home.
In simple terms, a home warranty gives you year-round protection for covered home appliances while a homeowners insurance will only cover you if your home is a victim of a burglary, fire and natural disasters like flooding and storms.
You may have many dilemmas running through your mind when choosing a service. Do you want a service with proximity in mind where you can reach out to your service provider? Or do you prefer to pay a low price for the best benefits for you? This list narrows down your options to the best of the best. The reviews are all gauged by the reviews of actual users and consumers of the service. So rest assured you're getting the best bang for your buck.
Home Warranties and HomeWarrantyReviews.com
But before you think about whether you need a home warranty or not, think about your annual expenses in the maintenance of your home. To help you, use this home maintenance calculator to see how much you'd be spending on appliance maintenance for a given year. Furthermore, you can calculate the expenses you'd be paying for maintenance of your current home appliances for the next 25 years! An added feature would be to compare and see how much of your money you would be saving if you were to opt for a home warranty over individual expenditure.
Now if you're convinced that you need a home warranty to secure your home, you must be stuck on the dilemma of what to choose. Worry not, that's what homewarrantyreviews.com is there for. We hold and rank home warranty companies all based on reviews by actual consumers alongside the use of the world famous Bayes Algorithm. By finely combing through honest reviews from consumers, homewarrantyreviews.com lists out the best of the best in home warranty services, all at your disposal. Through this, you can easily gauge, compare and see fit that you get the best service that you deserve.
Most of the companies featured on homewarrantyreviews.com have their own rating timeline. This timeline shows you how a home warranty service has fared in the last five years and how they are perceived by the public and the consumers.