Determining the Home Warranty Pre Existing Condition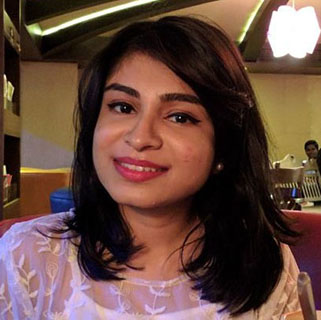 By Victoria Baeker
Updated: May 24th, 2019
You should consider if the money spent on a home warranty is worth your while. Sometimes you would spend up to $600 on a home warranty. There are several examples of why a home warranty would put you in a position where its well worth your money. While at other times, it may not be worth the price you paid. This is article will give you all need to know about a home warranty pre existing condition.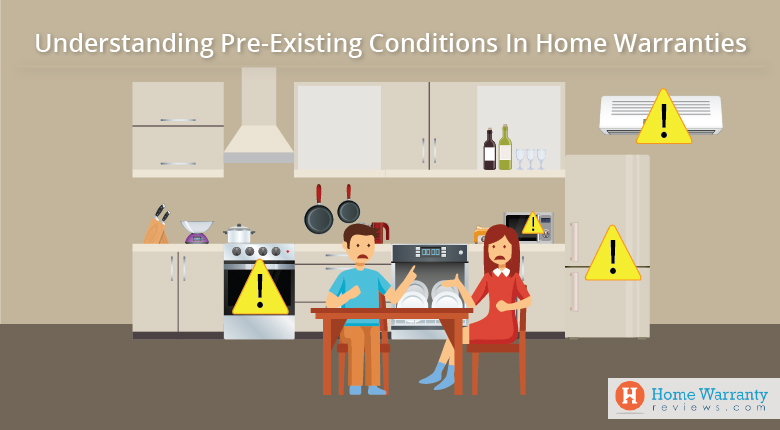 Short sale homes and bank owned homes usually do not come with a home warranty and this is why you should invest in a home warranty. You should know that a home warranty plan does not cover pre-existing conditions. So if you have an Air-Conditioner that does not function properly then this is not a cause to buy a home warranty. Since these homes have been owned by people who are at risk of losing the home and possibly lived in the home for many months knowing they were losing the home, they tend not to take much care of the property. So problems could take place after you take ownership. In this case, you may want to think about a home warranty and the out of pocket cost might be money that is well used up.
You should know that this is completely different from home warranty insurance.
In case the home you are purchasing is quite new, say between one and 5 years, then you may skip a home warranty as most things usually don't go wrong in the first few years. However, a home that is six to twelve years old will possibly start having appliance and system problems. Things like replacing the garbage disposal unit, water heater going out and repairing air-conditioning units would be taken care off with a home warranty.
It is vital to realize that Appliance Insurance plans are fine to have but it does not work for replacements and repairs of all appliances and systems at home. It is surely not a means to overlook home maintenance. Thus, understanding what your contract says will help save some heartache of what to anticipate when you call the company for a warranty in the time to come.
None of the Home Warranty Companies will cover KNOWN pre-existing conditions. In order to find out an UNKNOWN pre-existing coverage, a home inspection is needed. If a problem was prominent in the home inspection report and no action was taken, it would be considered as a KNOWN pre-existing condition. Thus, the problem will not be covered by the Home Warranty Coverage. Now, you know about the home warranty pre existing condition.
The reality is, most of the home warranty companies do not ask for or even acknowledge documentation as to the serviceability of anyone's home which generates a huge loophole permitting the warranty company the choice of declining the claim based on the convenient 'Pre-Existing Conditions' clause.
The new homeowner lets the home warranty company know that its appliances and systems are working in good operating condition. Initially, the homeowner would be told that their word is all that is required but when it comes to file a claim, it may not be the case with the home warranty's service technician.
Certainly, the homeowner will lose if the technician finds a 'pre-existing condition or other unforeseen situation, as the warranty company always goes with the word of their technician.
For instance: A home inspector observed that there was a leaky faucet in the kitchen, it becomes a known pre-existing condition for the buyer. If the buyer appeals that the Seller fix the issue and the Seller gave a receipt upon repair, the buyer would then be required to ask the plumber to warrant his/her work. The Home Warranty Company will not be accountable for the repair.
However, in some cases, where the home examiner did not account a problem or no home examination was carried out before closing, the Home Warranty Company would need a contractor to send so as to diagnose the problem. The Home Warranty Company would also request the contractor if it is a problem caught by the home examiner. In case the answer is "Yes", then the buyers will be accountable for the repair and if the answer is "NO", then the Home Warranty coverage will suppose it as an unknown pre-existing condition, and so repair the problem at no cost to the buyer.
Keeping it Conveniently Unclear
Some home warranty companies even show off that an inspection is not required! But that is just what is needed to begin the condition of the home and its systems and to remove the reason for the 'pre-existing conditions' clause. It is safe to have a third party inspection done to protect yourself from future claim denials.
Credentials would show that there were no pre-existing conditions, there were no inappropriately set up or sized systems. But the home warranty companies don't want documentation as that would remove the chance to take your money.
Clearly, the homeowner is the victim in the long run. However, realtors who sell them the incorrect warranty product will lose a future referral. To be fair, there has not been a substitute home warranty product obtainable until now.
Here's a video to understand the home warranty pre existing condition:
There are companies which do business differently. Here companies will:
Require an inspection first

Have no 'Pre-Existing Clause'

Pay on all warrantee able items

Ensure that Realtors have faith in them with their reputation
You can trust the companies that require an inspection by their competent inspectors. First, you get the documents needed to establish the existence of a 'pre-existing condition'.
If any item does not go by inspection, you have the choice to either have it repaired and be covered by the warranty, or to not repair it and eliminate it from the warranty.
Before you go ahead with a home warranty, you should know which is the best home warranty company out there before signing up. Similarly, you should know that home warranties come at a price which range anywhere between $300 to $500. This is why you need to compare and do a home warranty price comparison before you buy one.
Did you find this article helpful? YES | NO
Thank you for your feedback!
---