10 Easy DIY Projects For Your Home
PUBLISHED: December 18, 2018
•
6 MINS READ
If you have time on your hands and are looking for inspiration with DIY projects, then this list of 10 DIY projects is meant for you. Why spend so much money on buying things from the store when you can put them together in a jiffy? These DIY projects make great accessories and are the perfect gifts for any upcoming occasion.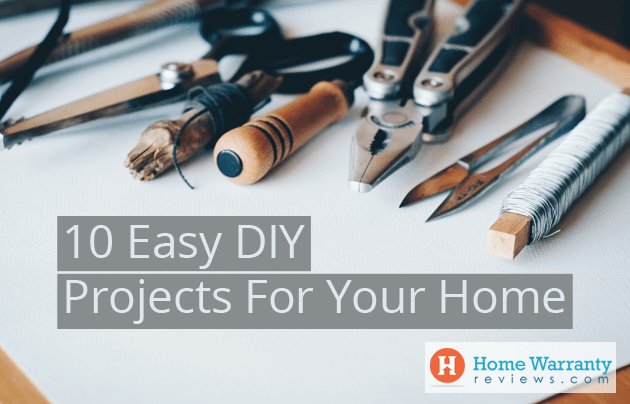 You can get your children involved and let them enjoy themselves as they help you with these projects. Whether it's working on the project hands-on or being little helpers, you can always find a safe way for them to help you.
Who knows? If they are good with their hands, this could one day encourage them to find a career path based on their interests.
The best thing about DIY projects is that the items that you need are usually lying around the house or can be easily found in stores. You can make a bunch of seasonal DIY decor and bring it out at the beginning of every season and replace them the next season.
You need to set aside some time for these projects and always remember that the items must compliment the walls, furniture and set the tone.
10 Creative DIY Projects
Here are ten creative do-it-yourself projects that you can do all year round and add some cheer to your home. The best part is that these projects can be important to the functioning of your home based on how often it's used. Here are 10 easy DIY projects that are worth a shot:
Mason Jar Soap Dispenser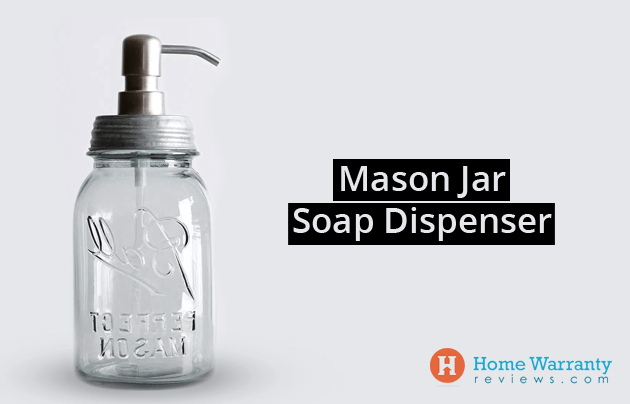 Use a mason jar as a soap or lotion dispenser in your bathroom. This can be done in three simple steps:

All you have to do is measure and mark the center of the lid of the jar.

Drill a hole to fit the width of the soap dispenser pump with a half inch high-speed steel drill bit.

Add liquid soap to the jar and put the lid back and insert the pump. If required, you might need to trim the bottom of the pump to fit the jar.
Butterfly Cloches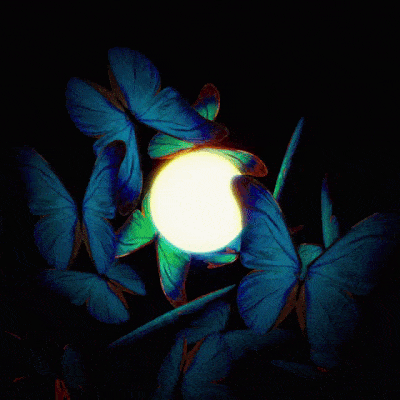 Wouldn't it be amazing to create a Victorian cabinet of curiosities look-alike? This vignette can be created by using this technique:
Use a serrated knife to cut a one-inch thick circle piece of Styrofoam into a five-inch circle.

Cut a nine-inch circle from black velvet.

Pull the fabric over the Styrofoam until taut and affix underneath with straight pins in place.

Use the photo as a guide and cut pieces of the 22 gauge wire to different heights that fit within the dome.

Add a dot of superglue on one end of the wire before sliding it into the butterfly's body and then hold it in place until it drys.

Repeat step 5 for each butterfly.

Finally, you need to insert the wires into the Styrofoam based and then cover the top with the glass.
Embroidered Wall Art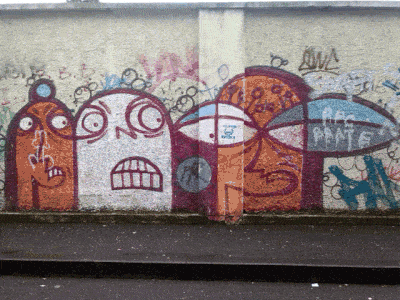 Create a masterpiece from your own sack or nab a vintage one online for $10. Here's how you go about it:

With a seam ripper, you can open the bag along the seams. This leaves you with a flat piece of fabric. Once this is done, you should wash it with your hands and press it with an iron.

Next, embroider the words and images that you would like and match the embroidery floss to the bag's colors.

Make sure you center your bag on a blank canvas board. You should choose a board that allows for at least two inches of the bag's fabric to wrap around all sides.

Wrap the bag around the board tightly, press it firmly against the tape and then you must trim away excess fabric that is all along the back. You can add a picture-hanging hardware to the back of the board and display it.
Vintage-Globe Light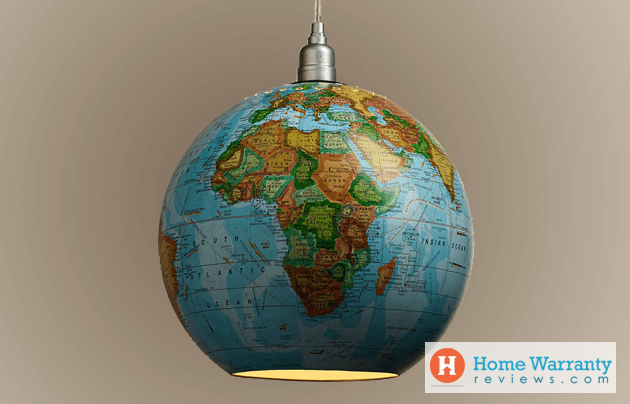 Wouldn't it be great to have a vintage-globe light? This would be an innovative manner to make a new use of this old globe. So how do you go about doing this? Here's how:
You would need a 12-inch diameter cardboard globe and a pendant light cord kit.

Remove your globe from its base. This can be done by using a utility knife. Make a three and a half inch diameter opening at the bottom of your globe.

Hold the light cord socket at the top of the globe and trace around it with a pencil and cut out the resulting circle.

Use a drill fitted with a one-eighth inch bit and pierce small holes around the outline of each continent and leave a quarter inch between holes.

Insert the socket at the top, follow the kit's instructions and screw in the 15 watt CFL bulb from the bottom and hang it up.
Papier-Mâché Bowls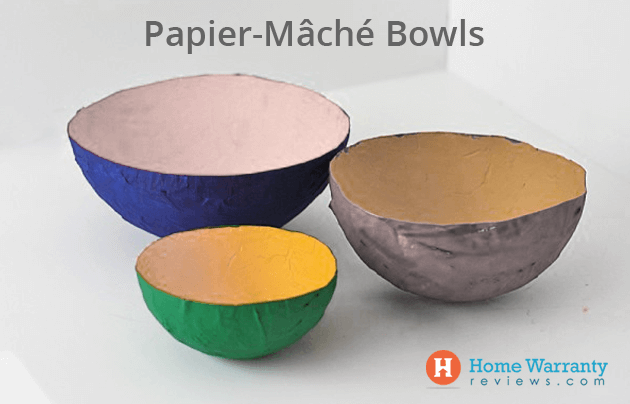 Ever wondered if you could up-cycle shredded paper? Now you can and make them into decorative bowls.

Choose a bowl to use as a mold.

Cover the outside of the bowl tightly with a plastic wrap and secure the inside with the painter's tape and turn it upside down.

Use another bowl, mix equal parts of Elmer's white school glue and water.

Dip the shredded paper into the mixture and evenly coat each piece of paper.
Lay the strips atop the plastic wrapped bowl so that they overlap. This should be done until the bowl's exterior is covered and then let it dry for three hours.
Flip the bowl right side up and cut out all the excess paper along the rim with scissors.
Loosen and separate your paper bowl from the plastic-wrapped bowl.
Use white acrylic paint to paint the interior of your paper bowl and let it dry for one hour.
Paint the exterior and let it dry for an hour.
Use wax paper to cover the outside of your paper bowl. This will help secure the bowl's outer rim with painter's tape.
Apply gold leaf to the bowl's interior.
Apply neutral-toned Liberon Wax to the interior of the bowl with a soft cloth. Let the wax set for an hour and buff it to a shine with a clean soft cloth.
At the end, you have to remove the tape and wax paper, and display a few treasures in your lustrous vessel.
DIY Patterned-Paper Clock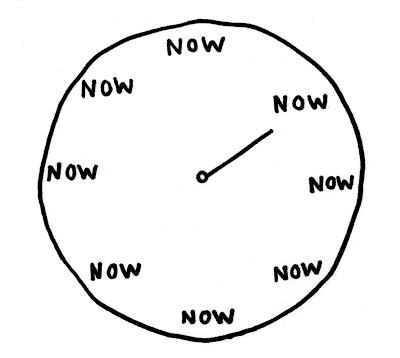 All you need to overhaul a wall clock is some patterned paper. Simply follow these steps to get this clock done:

You have to download the appropriate image, resize if necessary and print.

With a screwdriver, you should pop off the clock's backing and battery and lift out the face.

Gently remove the hands, nut, and washer with pliers. Set aside these parts, noting their order for reassembly.

Trace the shape of the clock face onto your wallpaper or printed art and cut out the circle.

Center the paper atop the face with the patterned side facing out and secure its double-sided tape.

Use a T-pin to poke a hole through the paper for the clock hands and reassemble the parts and hang it up.
Embroidery-Hoop Photo Frames
Choose a black and whites to add a bit of charisma to photo frames. Let's look at how this can be put together:
Based on the size of the prints, you should select an embroidery hoop that is slightly larger than the photo. This could be a seven-inch diameter hoop for a 3X5, a nine-inch diameter hoop for a 4X6 and similar hoops.

Cut a square of pale-hued fabric which should be two inches larger than the hoop's diameter and then cut a same-size square of fabric stabilizer. Remember to stack the fabric atop the stabilizer, then center and mount both in the hoop.

Once this is done, you should center your photo atop the mounted fabric and ensure that it is fastened in place with small pieces of Scotch tape on all four sides. While this is happening, you should work one-eight out of the photo, use a ruler and a water-soluble marker to draw a half by half inch "L" shape around each corner.

Use a black satin thread, and work around the ends of each "L" to its corner. Then stitch from side to side, within the lines, to create a triangle. You should also take care not to sew through your photo.

The finishing touches are when you remove the tape and pen marks which are visible and wipe them away with a damp cotton swab. Also, don't forget to trim any excess fabric at the back of the hoop.
String-Art Trophies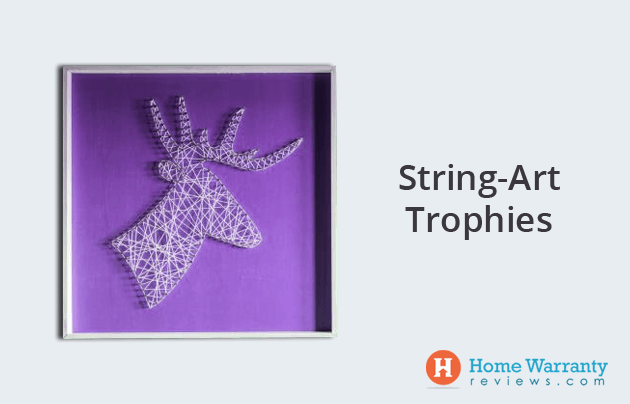 You can paint the blank basswood plaque with two coats of semigloss and allow one hour of drying time between coats and let it dry overnight.
Download an animal template, resize if necessary to fit the plaque, print and cut it out.

Then center the shape on your plaque and tape it down. The marks should be indicated on the template, a hammer which has three-fourth brass nails, quarter inch deep into the plaque and then tear away the paper.


Double-knot the loose end of a spool of 0.035-inch waxed cord to the bottommost nail.

Work clockwise, stretch the cord to the next nail and loop around once more and pull taut. You should repeat this for all the nails to form the animal's outline.

Once you return to the first nail, you should continue looping it and working across and diagonally at different points to fill the outline shape. Moreover, after you are satisfied with the critter, you should tie a double knot at the nearest nail and cut the cord.
If you are looking for DIY ideas for your furry friends then you should try making these pet bed options.
Paint-Stick Lampshade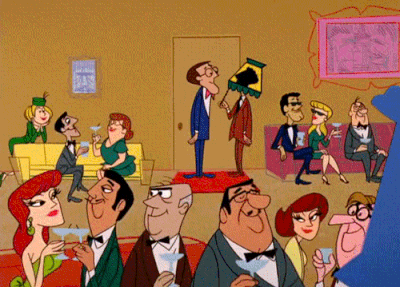 With paint sticks, you can easily transform a basic shade. These hardware-store stirrers can do more than blend semi-gloss. Instead, you can use it to ring any cylindrical shade that's up to 14 inches tall.
The first thing you need to do is measure the circumference of the shade. This will help you determine how many paints sticks you would need. Usually, each paint stick is one inch wide and the lamp would be 40 inches and would need 40 sticks.

You need to string up the length of the twine with a drop cloth underneath. You need to dunk the unnotched end of one stick into a can of semi-gloss paint. After which, you need to secure the unpainted end of the twine with a clothespin and repeat the same for the remaining sticks. Then you have to let it dry for four hours.

Finally, you need to put the lampshade upside down on a flat surface. Apply a line of hot glue along the length of one stick's back. Then you need to stick it to the lampshade, placing the notched handle end flush against the top edge.
This needs to be repeated with all the remaining sticks, placing them side by side until the lampshade is covered. The last step is to flip it over and position your shade on the table-lamp base which can be used to brighten up your room.
Apart from indoor DIY projects, you will love these bird feeder DIY ideas that will bring feathered friends to your garden.
Cross-Stitch Wall Art
Choose a brush and paint over a needle and thread to re-create an oversize riff on an embroidered rose. You can use the basic cross-stitch stencil for $20 and adapt the painting which is divided into 16 sections to make things easier.
Mark a spot on the wall with a pencil on where you would like to center the design. Draw two 54 inch lines, one vertical and the other horizontal and let it intersect at the mark at their midpoints.

It's better to number and letter the edges of the stencil with a Sharpie. You should replicate the first section and align it with the stencil to the wall with the painter's tape.


Also, use the pencil to trace where the crosses in each box where the paint is needed. Then the pencil in the corresponding initials for each box's paint color in the center of the cross.

Move the stencil to the other sections and lightly mark the crosses and initials.

When you work one color at a time and use a quarter inch flat brush and paint all the crosses in the corresponding shade. Let the paint dry for 24 hours and then erase any signs of pencil lines.
If you're up for a few more DIY home decor projects, you can check out our article on DIY Wall Art Ideas.
Protect Your Home With a Home Warranty
While it's great to do DIY projects once in a while, it's essential that you protect your home's appliances and systems with a home warranty. A home warranty will cover your appliances based on the home warranty plan that you have chosen.
So who needs a home warranty? All homeowners need a home warranty to safeguard themselves from huge repairs and replacement bills. Additionally, you need to put away all the what-if questions and close your eyes and buy into a home warranty plan. However, you need to know the possible downsides to a home warranty plan as well. 
Home warranties will take care of your appliances or systems. Similarly, if your appliances and systems are over 4 years old, there are chances that there could be a breakdown.
Moreover, this could be based on significant wear and tear due to its continued use. This is why these appliances and systems have a higher chance of breaking down and this would cost you and eat into your savings.

However, get the best in consumer reviews in home warranty from HomeWarrantyReviews.com and take note of the ratings, reviews, and research and then go ahead and buy into a home warranty plan. You could also use our home warranty calculator to help you decide on whether or not you need a home warranty for your home.