How to Decorate Your Apartment on a Small Budget
PUBLISHED: October 30, 2012
•
6 MINS READ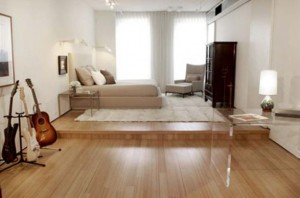 The majority probably have the disguise and feel of a well resided home. Apartment living is a great way to save money and it gives you the liberty to move around, as you wish for. Entertaining in a well designed apartment will make you feel good and will most probably make you like living there. Decorate your apartment economically to feel good when you entertain, and when enjoying your place on your own.
Decorating your apartment does not have to be pricey or boring task. It should be a fun process that lets you discover your creativity to create an apartment that defines you. Decorating also serves as an opportunity to allow your personality shine, while creating a home that is comfy, budget-friendly and attractive. To know more about this check out our Home Appliance Warranty guide.
8 Cheap Apartment Decorating Ideas
Moving into an apartment is always expensive with deposits and other costs, so here are 8 cheap ideas to decorate and furnish your apartment and to make it the best it can be.
1.  Small Spaces
Apartments are usually small confined spaces. Using mirrors is a great way to make your apartment feel larger and give it a homey feel. You can find large ones to cover the total wall if you want, but prefer different sized framed mirrors. Framed mirrors give a little extra pizzazz and a more expensive look than plain border less mirrors. If you like conventionality, you can paint the frames to your liking.
2.  Furniture Placement
If your room is large enough you can "float" the sofa in the middle and add a console or low dresser behind it. This can give a nice barrier between the dining and living area, as they are generally shared spaces. You may have to move it around a bit to get it the way you wish for. You may even put up a nice room divider at the back of the sofa to break it up even more.
3.  Paint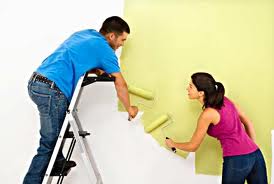 Many apartment complexes have set of rules about not being able to paint the inside of your dwelling. If they do, it's likely an off white/boring white color. In order to avoid the plain bare walls you can paint your furniture instead. Be artistic and paint an old table, wood chairs or an end table a brilliant color. Paint is easy, cheap and a cost effective plan to bring color into your home. Another idea, go to a swap meet, yard sale or discount store and find bright cheap artwork to hang on your dull white walls to bring out the zest.
You could make use of curtains as a means to decorate your plain walls without painting or wallpaper. It gives the look of luxury and gives the delusion you have windows behind drapes. Use long drapes that hang from the ceiling to the floor to give height to the room rather than a tiny window or just a plain blank wall.
4.  Dining Area
In today's ultra-modern world many people telecommute for work. If you are staying in an apartment you may not have the room for a home office. In case you need a workspace, one idea is get rid of the dining room table and substitute it with a console table or an old farm table that fits the area. This will offer it an industrial look and provide ample space. Rather than dining chairs, get some folding chairs that can be folded and stored under your bed. You can use a ergonomic desk chair with wheels while working. This will give you the chance to use the table as a desk or as a dining table when you have guest.
5.  Lighting
Most apartments are boring and dark; proper lighting improves the decorating scheme in any room. There are many light sources obtainable right from natural light, lamps to salt crystals. Natural light is the best source when possible. It's the most cost-effective.
6.  Shelving
Shelving can be employed in any room of your home and it gives a nice placement for your general storage needs. You can make use of mason jars, baskets or any nice containers to keep on the shelves. Floating shelving are usually nice and can add extra elegance to any room.
7.  Carpet
Normally apartments don't come with polished hardwood floors many of us dream about; they generally have carpet with three generations of living already built in. Most will have a few marks and you will usually have to live with it. However, there is an answer to the problem and it's called area rugs. Area rugs are great for covering stains and dull colored carpet.
8.  Greenery
Plants are a great way to bring life into your apartment. They appear great and have health benefits also. Plants help control humidity, clean the air and help lessen noise levels. They also improve the "energy" in your living space and add an organic touch.
Decorating an apartment can be a tricky task. There are limits to what can be done and rental rules you must pursue. Inexpensive apartment decorating ideas can help you plan the perfect apartment you will always adore. You don't need to hire a costly interior designer.
Good taste does not have to come with a giant price tag. You can with no trouble stay within a restricted budget when decorating anything, particularly a small apartment. Sharp eye for bargains and creativity is all that you require decorating a small apartment on the cheap.
Top-Notch Decorating Tips for Furnishing Small Apartments
Lighten Up
Go With Curtains
Layer It
All About Scale
See Clearly
Sleep On It
Priorities, Priorities
Here are 7 brilliant ways to decorate your apartment on the cheap.
Buy removable wallpaper or decals
Build a DIY bar cart
Make your room seem bigger with a large mirror (or two)
Hide storage creatively
Update lampshades
Swap out existing ceiling fixtures
Mask grungy countertops or tile with stickers
First buy big pieces, such as dressers, sofas, and beds, since they're the most expensive and they anchor the rooms. Then, infuse your personality into space without breaking the bank by adding budget-friendly accessories, like curtains, wall art, and lighting.