Dream Home Types An American Aspires to Own
PUBLISHED: December 12, 2016
•
6 MINS READ
For decades now, the American Dream has been synonymous with Homeownership. Even though the housing market has not got back up after the recession hit of 2008, a majority of the population still strives to own their dream home, looking at it as a sign of stability and accomplishment. The only thing that changes is what each individual, couple or family unit is really looking for in a home, and at what time in their lives, they choose to take the leap.
The When and What of Dream Homes
Statistics show that an approximate 70% of all Americans hope to own a home of their own, comprising a solid 80% to 90% of millennials, aged between 18 and 34. Even though there is a postponement of getting married and having children in the lifestyles of the latter, parents – single or in committed relationships – have dream homes high on their priority list.
As far as dream homes go, it can be safely said that a mere one-third of the cross section across generations claim to already be living in their ideal residence, most aspiring to own a space larger and more luxurious. Yet, size isn't everything and a very large percentage do want homes that are sized neither too small nor too big, between 1500 to 2500 square feet on an average.
At the end of the day, aspirational homes are greatly dependent on the age-bracket that you fall under – each generation having constantly changing needs, wants and family structures. While Millennials prefer to invest in homes which are high-tech and modern in both structure and amenities, the Baby Boomers (between 50 and 70 years at the moment) are in search for or have already invested in ranch-style homes which are comfortable and easily accessible.
The want for modernity has blended right in with the need to entertain, socialize and have a good time. Countering the luxury of numerous bedrooms, the new dream home features a large spread out floor plan with incentives and perks like French windows opening onto decks, views of the city or the sea, gourmet kitchens, fancy wet bars and open terraces.
From Country to Contemporary – 6 Types of Homes for the American Dreamers
French Country – An Eclectic Blend of American and French
A style of building, interiors, and structure that are appreciated across generations, French Country is making a comeback into the list of homes that Americans aspire to own.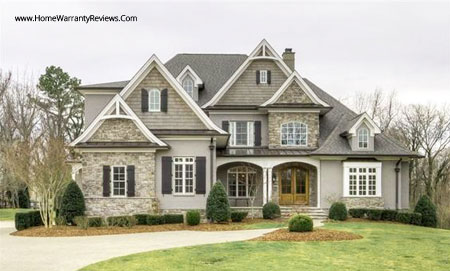 Having its own touch of fantasy with its French feel, these country homes combine to perfection the resourceful American architectural techniques with French flair and decorative elements. What is more, being a type of home which first gained popularity in the early 1900's, these country houses can be structured as anything from a small old-worldly cottage with a yard and a fence to an extravagant castle-like mansion with French windows and elaborate décor. Whichever it may be, they are known for their warmth and comfort, with tall window panes letting in plenty of morning sun and a mix of stepped roofs and gables with arches over the doorways to balance out the sharp edges.
The French traditional façade and elements of elevation are kept up through the use of stucco, brick, wrought iron rails and window panes, while the floor plan of the home tends to be more modern and functional – altering itself to fit the needs of your current lifestyle.
Colonial – European Geometricity and Symmetry
Colonial homes are known to be one of the most popular styles of architecture in America, characterized by their sharp geometricity brought by the European colonists in the 18th century. Themselves influenced by the Greeks and Romans in the past, European stylistic tendencies soon cropped up in various parts of both urban and rural America and is still known for its grandeur, symmetry, and stable stature.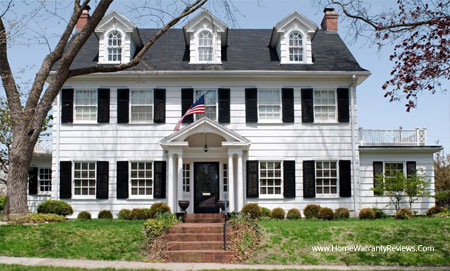 The house is the epitome of formal balance, with the entrance being centrally located and brought to focus by the use of columns, often decorated around the capital or fluted from top to bottom. The formal balance is echoed in the sturdy and square foundation, on which stand an approximate of two or three floors. Taking it a step further, the windows are usually all the same size, symmetrically distributed on the façade with decorative shutters and multiple panes.
The past two to three centuries have seen very little change in this style, though certain homeowners do add elements to suit their needs. As far as dream homes go, the Colonial three-floor home in the city acts as the perfect bridge between the bustle of urban life and a safe and secure space for you and your family. It's efficient and need based design caters perfectly to the new age priority of functionality while incorporating elements such as classical decorative detailing, hardwood floors and fireplaces without any compromise on the traditional look and feel of the space.  
Tudor – Dynastic English with a Touch of Victorian
Tudor style homes date back to England in the 1500's, owing its name to the Tudor Dynasty which witnessed the last developmental phase of medieval architecture in England. The Tudor we know today owes a great deal more to modern alterations made to the style of that time, known now as Tudor Revivalist architecture.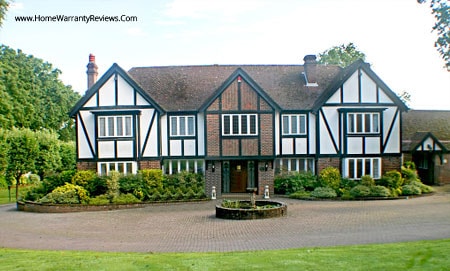 Bringing in elements of both the Victorian charm and tradition as well as ornate gothic height and elevation, the Tudor Revivalist structures feature decorative timber on their façade, placed to give the entire house a sense of stability and weight even though they are purely ornamental in reality. In complete contrast to the colonial style of building, Tudor homes are characterized by their marked lack of symmetry, which is noticeable in all aspects of the interior and exterior of the home. Stressing on the abstract over geometric formal balance, the houses have a mix of angles and shapes which are rather varied, though they fall together in perfect harmony.
In recent times, newer constructions have been shying away from building Tudor style houses, but its archaic quality mixed with its abstract structural plan still keeps it in demand with the present generations of Americans.
Traditional Ranch and Cape Cod – simple, stately and minimal
A style which came into being wholly in America, Traditional Ranch Homes are the Baby Boomer's dream right about now. Ideal for family units and retirement, ranch homes are known for their close to ground single story plans, minimal or no decorative elements, and functional priority in all aspects.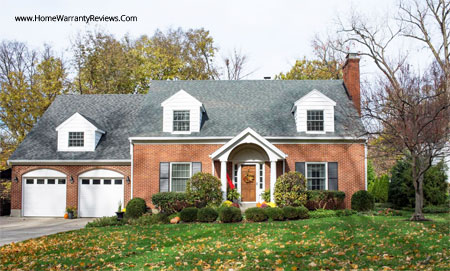 Influenced by North American colonial architecture from the Spanish colonies, Ranch houses cut out direct sunlight and heat, offering the owner a covered porch with a view of the street – right out a country western flick.
Similar in functionality and priority as the Ranch homes, Cape Cod-style houses too boast of low floor plans and modest exteriors. These have now been subject to some experimental design in the past few decades, opening out the floor plan further and increase ventilation, living space and light. The new age American home is beginning to look at the importance of privacy and elbow room, which low floor plans can easily be altered to provide.
With amenities at the minimum, the house was once associated with the simple life, fusing modern ideas of to-the-point design with the American belief system of casual living spaces and informal communities and family units.
Craftsmen and Prairie
The last of the major shifts in architecture in the US, the nineteenth century saw the advent of the Arts and Crafts movements which came into existence in direct opposition of the opulent Victorian style (which was characterized by decoration in all fields) as well as the continued revival of classical styles of the past.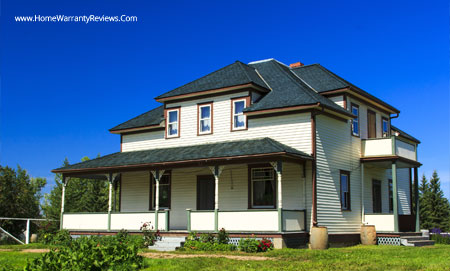 These styles developed into the contemporary ideals of home ownership shared by the present generations of Americans and focused on simplicity and inspiration from the surrounding nature itself. Not wanting to construct obstructive structures or spend excessively, the building materials and amenities were kept to a minimum in both, though each style was distinctly different.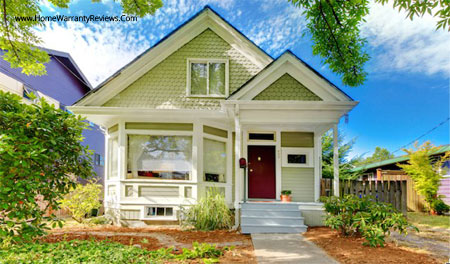 The Craftsmen style featured small, sturdy and extremely well-built bungalows known for their expert craftsmanship and lasting strength, while Prairie homes were characterized by spread out floor plans that echoed the prairie through its extending porches, courtyards, and balconies.
Contemporary, New American and Green – Uninterrupted, Individual and Unique
While many of us dream of owning the home down the street from theirs or a cottage that they once drove by in the countryside, a large number of Americans in recent times prefer being able to control and individualize their dream home's floor plan and structure.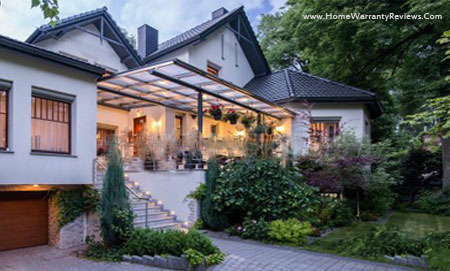 The Contemporary and New American trends in construction are rooted in the need for basic form and function over decorative opulence, incorporating abstract floor plans and leveled rooms and spaces to allow for a flowing interior while not compromising on private spaces.
A touch of luxury has entered the privacy of bedrooms and baths as well, bringing in leisure into busy lifestyles by introducing simple tweaks like couple sinks, bath tubs, walk in closet spaces and oversized windows to greet you in the morning.
The spaces blending into one another also serves well when it comes to the love for entertaining, where open kitchens, terraces and landscaped backyards become a part and parcel of what a dream home should have.
Open floor plans are supported by open facades as well, with numerous windows, minimal dividing walls and doors, and a stress on abstract and asymmetry over formal balance. This focus on function has led to bigger questions regarding the environment as well, with homeowners who are building or renovating using natural and eco-friendly materials available close to the site of construction over large amounts of concrete.
Tips, Tricks, and DIY's
While owning your dream home can be an aspirational standard you work towards, every home can be made to suit your best and serve its every purpose to the fullest. Even spending a few hours every Sunday on a little gardening or a spruce up cleaning spree can make a great difference in the feel of your home, and bring to the fore elements of its structural beauty that you never noticed before.
HomeWarrantyReviews.com holds within its array of articles not only guides to Home Warranty coverage and companies but also Do It Yourself guides and hacks to maintain your home and garden, giving you a space to discuss and learn about various ways to bridge the gap between physical appearance and functionality when it comes to your home.
What Next For Your Dream Home?
Discussing the various types of the home is something cool. But what is cooler is to keep it that way. How? You might ask! 
We only have three words for that – Research, Ratings & Reviews!
So take out those keen eyes and get online, check for the track record of the home warranty company in question by seeing the innumerable reviews on the internet. Check for their ratings and gauge how the company is performing and see for a fact how clearly the site's rate a home warranty company, you know you can betcha on our site because we understand how important credibility is & we've been the go-to site for many such types of internet researches on home warranty shenanigans!
Owning a Home is Still the American Dream. The American dream of homeownership is alive and well even after the battering prices and budgets took during the housing crisis. While 66% believe housing is a good financial investment, 75% see it as an important part of raising a family.
Tips to find the home of your dreams
Find your style
Do your homework
Know your finances
Stay on budget
Plan for the future
See past the flaws
Look — and look again
Get to know the neighborhood
Welcome to the ideal house — one that satisfies all your needs, functions like a dream, and simplifies your life. Sound too good to be true? It's not. The perfect house is made up of common-sense features that give satisfaction no matter where you live, or how big or small your house is.
There are 31 House Types, some of them are:
Apartment
Bungalow
Caravan
Castle
Cottage
Dormitory/dorm
Duplex