15 Ways to Enjoy Your Summer
PUBLISHED: September 14, 2017
•
6 MINS READ
Summer vacations offer a very special kind of freedom – and as adults, we sure miss the days when the last bell of spring rang to let us off the hook for a couple of months. Summer never fails to suggest idyllic, lazy days and energetic fun at the same time, and we do recommend that you keep up to the promise as you grow up as well. It gives us the necessary break from our busy schedules throughout the year and a chance to do everything we miss out on otherwise. Most importantly, it gives us a chance to de-stress, reflect and relax.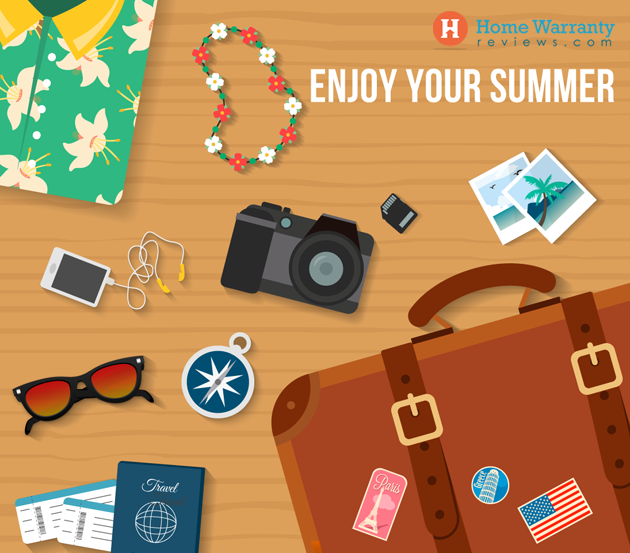 Some people like to spend this time catching up on reading, or traveling, or enjoying the simple luxury of not going to work – and even if you can't get off for the entire summer, take a week or two off in sync with your children's routine to goof off in the sun! The one thing that no one wants to do, is feel that their precious summer holiday was wasted, and to ensure that this doesn't happen to you, here are a number of ways you can make the most out of your vacation.
A Little Pre-Planning Never Hurt
1) Plan Ahead
Whether you're required to give an advance notice or need to book flights, it's always a good idea to make some arrangements before time. It would even be a good idea to make a schedule of sorts so that you know what you can do in the time you have. You don't have to stick to it, because it's better to have a flexible view on what to do over the holidays. However, an initial plan will help lend your vacation a sense of structure, that way you won't waste too much time.
2) Keep Work at a Safe Distance
A vacation spent running around putting out fires at work or tending to responsibilities that you carry around, is not a vacation at all. Make sure there's a system in place to take care of your obligations while you're away; whether it's a reliable assistant, your co-workers or even an automated reply on your email. It's important that what you do for the rest of the year doesn't encroach on your holiday time.
3) Don't Overbook!
It's tempting to want to do everything on your list, but it's important to have a realistic take on what you can manage in the time and energy at your disposal. If you're not up for an adventurous holiday, keep a lot of space between such activities. If you're planning to travel abroad, remember that you can't see everything, and to enjoy what you can.
Let Lose the Wanderlust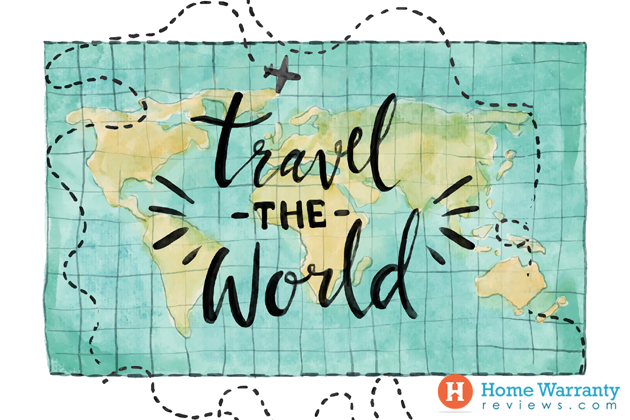 4) Places Far and Near
Travelling is by far one of the best ways to spend your summer. It can be hectic and always throws up unexpected problems, but that's part of the joy that comes with it. It gives us challenges, stories, and eye-opening experiences. Be sure to research carefully before deciding on any course of action. However, summer is usually the most expensive season for travel.
5) The Great Outdoors
Looking for a little old-school adventure and escape from your daily dose of concrete jungles? This is your chance to get out and exploit nature's goodness. There are many organized treks to and through mountains that are otherwise difficult to scale by yourself. Alternatively, you could go hiking in the mountains or a nearby forest on your own. You will, of course, need to put in the right research and get the required equipment.
Many regard the natural world as the ultimate getaway form the city and its hectic life. It is important to be able to spend time in a more physically stimulating environment, because of how limited one's perception becomes with a stressful, technology-dependent lifestyle. That being said, it doesn't mean you have to give up practically useful tools like your phone. A trip into nature would be a healthy lesson in moderation, and could even be a fun activity for the family.
6) Across Country Lines
Admittedly an experience that is almost entirely different from travelling with family, getting out of town with colleagues, school friends or college roommates can be a trip to be cherished. Unwind and follow a flexible schedule. Even go to a few sights by yourself and give yourself the freedom to do exactly what you always wanted!
As with your travel obligations at work, it's important to make sure that your family responsibilities are taken care of beforehand, and that they will be attended to in your absence. You don't want your family to be short-handed at home while you're away.
Family First
It's worth noting that we spend relatively little time with our loved ones during the rest of the year. This is understandable of course, with dozens of other commitments taking up one's time, but the summer gives us a chance to bond with them and reflect on the time you have together.
7) Take a Trip
This is a crowd favourite of course. But remember that most places are the most crowded in the summer, so budget for long lines and high prices in popular tourist destinations like Europe. In fact, budget overall as well – travel means expensive transport, food and accommodation.
Research the destination and attractions as thoroughly as possible. While it is true that there may be a lot you won't end up seeing, it's always better to be prepared for any eventuality than caught unaware, especially with family in tow. Everything from public transport to local cuisine can come as a shock, so find out what you need to in advance.
Let Loose Right at Home
8) Around Town
Living in a place for a long time, but being stuck to a routine makes it hard for one to notice the variety of lives going on in the background. Revisiting your town like a tourist can help you renew your interest in the city, and maybe even discover something you'd like to do for the rest of the year as well, like going to the theatre or frequenting the museums.
If cultural activities aren't your thing, there's still plenty on offer in your town. Explore the parks, historical sites, nightclubs, or follow a local sporting event. This will help you identify with community activities outside of your usual circle, and see the way people engage with the public spaces in your town. Time off work is good for widening one's focus like this, taking in what was once assumed to be familiar but suddenly seems new and fascinating. People interact with each other in a myriad of ways, and spending some time in these various places can give you a full sense of that. The more you look, the more you find interesting things that are happening all the time.
9) Get in Touch with the Local Cultural Scene
This is an area of life that gets less attention than it should most of the time. Plays, art shows, and concerts are constantly happening across the city, and it's more frequent during summer. Take your pick of the events and get some friends to tag along as well. Alternatively, you could visit the local museums and get a dose of history. You won't have that kind of time again for a while!
We often fail to realize this, but cultural events are not that hard to follow even outside of the holidays. Evening art shows and performances are worth attending once in a while on workdays, but frequenting these spaces over the summer can help whet your appetite for it, and you might be surprised at the variety of events to attend and learn from.
Bring Back the Child in You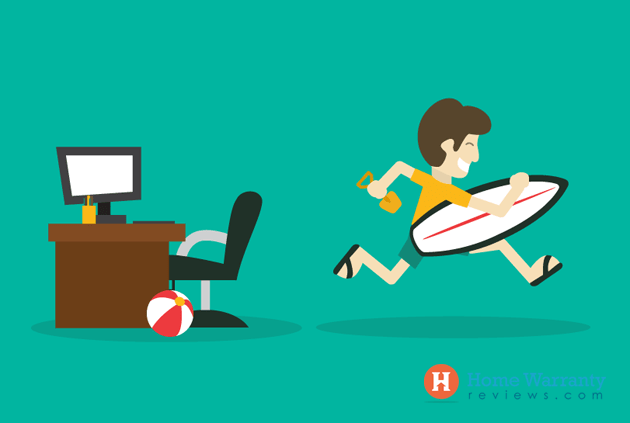 10) Explore New Forms of Entertainment
The simple joys of playing a board game with your family or taking a picnic to the countryside were once a huge part of your life – so why not bring them back! Trying out some of these can be great fun, especially since it brings back memories of one's childhood.
Of course, spending time with family doesn't mean you have to stay cooped up at home all day: you could go for a movie, or an amusement park if you have kids. If there's a carnival in town then you could try that out as well. It would keep the kids happy and carnivals have a way of making you feel a little bit like a kid yourself!
11) Go for a swim
Summer vacation is the perfect time to enjoy a much-desired swim, and I don't just mean one in the swimming pool at your local club. You also have water parks and the beach. This can easily become a family outing and an extended visit to a beach resort can be one of the most relaxing experiences in the summer months.
12) Arcade Fever
Video game arcades are dying out all over the world now, with smartphones and laptops quickly replacing older forms of entertainment. The same is true of more active games, like go-karting or bumper cars. If your town still has any of these, go visit them with the kids and indulge in a little nostalgia. It's always good to reflect on how much has changed in the definition of entertainment, especially in the technology-obsessed world of today. Kids may or may not take to these dated forms of enjoyment, but it's always worth a try to introduce them to it!
Learn Something New
13) Love to Learn
Adults often assume that they are done with their education. This is never true! You can always spend time learning something you've never tried before, or revisit a cherished pastime from your childhood. This will help you revive that sense of excitement and wonder that the summer vacations promise. At the same time, you can learn something you've always wanted to as well!
14) Take a Class
It might seem like work, but it's the kind of work for which you won't have much time in any other part of the year. It could be a class on anything, a new language is always useful to learn. While it's true that you'll need a lot more time than a single summer vacation to master a whole language, the hard part is always the beginning, and that is what you can do over the summer. After that, you can do a lot of the learning by yourself – reading books or watching movies and shows in that language for practice.
Aside from languages, there are a lot of skills you can pick up on your holiday. You could take a class in the arts, like writing, film, painting or sculpture, or learn a software that would be useful to your work. Find out about seminars in your field being held nearby, and try to attend them.
15) Devote Time to Your Hobbies
This time could be a useful way to reconnect with your interests outside of work. If you don't have a hobby, it's a good time to develop one or rekindle your interest in something you gave up a long time ago. You could start practicing carpentry, origami, play an instrument, or maybe even join a local sports team. If you have a garden at home, you could use this time to nurture it. If you don't have one, you can always start growing one. If you live in an apartment, don't worry about not having space, you can always grow a micro garden. 
Having a hobby can help you to de-stress all year round, but developing it takes time – which is what you have over the summer. It's useful to have an outlet that is all your own, and a project that you can meditatively craft in your spare time. Gardening is proven to be a stress buster and is a hobby that you can continue to have all year round. If you don't really have a taste for gardening, you can try making something like a firepit to compliment your home.
These are a lot of options, and far too many to cram into one season. Remember that enjoying your summer vacation is about just that – enjoying it. Don't worry about what you could have done instead, or what could have been better, because there is always going to be a sense of missed opportunity when one has little free time like this throughout the year. Instead, have a holiday that keeps you looking forward to next summer, which will have a whole new set of promises.
Enjoy Your Summer Stress-free with a Home Warranty!
While you are busy making extensive plans for your summer, make sure to keep that relaxed and excited feeling even when you get back home. We are all aware that summer is the season when the heat is at its max, which means that air conditioners are on at full blast. This is also the season when air conditioning systems malfunction and require repair and sometimes, even replacement. This means that all your joy could come in the form of sweat in case your system ceases to function. If you have a home warranty policy, you have absolutely nothing to worry about, as long as you have maintained our system from time to time.
A home warranty policy covers the repair and replacement costs of a range of home systems and everyday use appliances. Having a home warranty policy saves homeowners from high repair bills that are caused by unexpected breakdowns. If you are unsure of whether a home warranty is a good investment for your home, use a home maintenance calculator to clear your doubts. The calculator has a list of home systems and appliances, all you need to do is enter the age of each of the items in the list. The calculator estimates how much repairs would cost you without a home warranty and also tells you how much a home warranty would cost you. But before you decide to buy a home warranty, don't forget to do sufficient research and ensure that the company has good reviews from its customers. If your intention is to cut down your expenses, you need to make sure that the company has a good reputation.
If you have any questions about home warranty policies, there are umpteen articles on our website that are sure to answer all your questions. You can also leave your questions in the comments section below, we are more than happy to answer them.