Structural Engineering Tips for Home Renovation and Extension
PUBLISHED: April 4, 2017
•
5 MINS READ
Home renovation and extension is something that most homeowners like you, have faced at least once in your lives or you're in a transitionary phase and would shortly experience one!
Home renovation and extension is always a lucrative option when compared to moving out of the home you have lived in and loved. You don't need to part with the memories you've made. So it's time to expand your existing house in a great way to improve on what you have. With space crunches in major cities, an extension becomes a neat solution, don't y'all think so?
While there is no doubt that an extension is not a light undertaking, they do become a good investment, improving the functionality and value of your home. Renovations and extensions if done right always pay well when you eventually plan to move out or sell your home sometime down the line.
Here're our 4 massively important tips for you to straighten things out-
Step 1: Getting Ready and Getting Help for Home Renovation
The primary question to ask is, do you need professional help? Even though you may have the skillset to do it yourself, it is important to assess whether you would actually end up saving time and maybe even money by delegating it to professionals.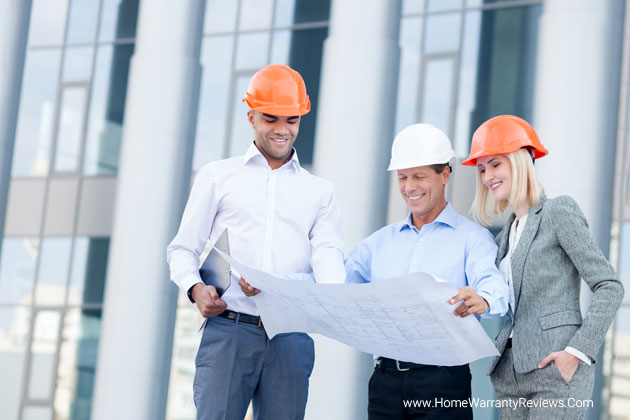 An architect, structural engineer or a planning specialist can assist you in acquiring planning permits, your old blueprints and the legal documents necessary to get the work started. Even if you do plan on doing it yourself, make sure you get a structural engineer to come and cross check the stability of the structure and the placement of load bearing walls and beams before you start. Trying to save costs on an inspection of the home before the hammer hits or even small cracks and faults being overlooked can cause lasting damage to the building.
Firstly, the structural design of the existing building must have strength and integrity, it is important for it to be able to bear the weight of other additions. Any faults in the existing structure–fissures, cracks and poor placement of beams for example–can be the cause of renovation and extension projects falling through altogether. Next, there is the matter of drainage, plumbing, and electrical systems, that play a huge role in what part of the home can be broken and rebuilt.
Step 2: Decide to Hire a Residential Structural Engineer
Structural engineers who focus on residential houses have specialized knowledge and training to calculates the force and stress in such buildings. They can make sure that the structural elements of your home are in proper shape and can do their part when it comes to the renovation or extension, especially if you're a first-time home buyer, new to the structural warranty. You would definitely want to consider hiring a structural engineer if your house has more than one of these elements and factors listed below.
1.     Reinforced concrete columns
2.     Earth retaining walls
3.     Roofs in cyclone affected areas
4.     Footings in clay soils or on soft or sloping sites
5.     Steel floor beams and roof girders; and
6.     Suspended concrete slabs
It is important for you to pay special attention to –
1.     The framing of your floor and roof
2.     The integrity of the roof beams and reapers
3.     Internal structures & systems that may have gotten covered because of external cladding
4.     Seepage of any kind
Step 3: Drawing Out Plans For a Perfect Home Renovation
It is a good idea to rope in a professional –either an architect or a designer– at the planning stage itself. It is good for you to know from a professional standpoint whether your plans are achievable or not and what kind of budgets they will require. An architect will also be able to give you insights into what modifications are possible physically and what is best avoided.
The fear of starting out grand and falling short of funds or realizing that certain plans are impractical and can be a cause of great distress halfway through the project.
Step 4: Permits and Papers for Home Renovation
Just like any other construction, a renovation project that includes within its plan an extension that exceeds forty square meter requires planning permission, without which the construction is not possible. Extensions below forty square meters should not be an issue as they are exempted, but it is best to check your individual state laws before starting just in case. If you don't get the correct paperwork done in advance, it is possible that you will face a fine or have your project stopped midway. Even in the long run, the lack of appropriate paperwork can cause issues when and if the house is sold.
Home Warranty and Insurance for Renovation Projects
Though not everyone is familiar with the rules of builder's insurance, you should know that when you start a renovation or extension project then it is a good idea to invest in insurance for the period of the construction time. Not only does it assure that the process is covered in case of any damage, but it also protects you from any liability when it comes to injuries to employees, natural disaster or fire, amongst other things.
Once the extension or renovation is complete, it is a good idea to invest in a Home Warranty policy to secure the structure, its internal systems, and the appliances that it will accommodate. If you happen to already have Home Warranty for the rest of your home, then it is possible that that company you have the policy with will extend it to cover the new additional space as well.
If you are unsure about how to go about purchasing Home Warranty, pay HomeWarrantyReviews.com a visit and browse through the Home Warranty guide, numerous articles and company lists according to state. The archive of articles also has information that caters to homeowner's insurance, builders insurance, home maintenance and other warranty related information.