Great Ways to Improve your Kitchen Without Remodeling
PUBLISHED: November 15, 2012
•
5 MINS READ
When fixing up your home, the kitchen is a great place to start. This is because the area is one of the busiest rooms of the house – it is the place where meals are cooked, dishes are prepared and sometimes food is also shared. Improving the kitchen area can help you bring about change in other parts of your life, like sticking to a better diet or resolving to be neater in other rooms.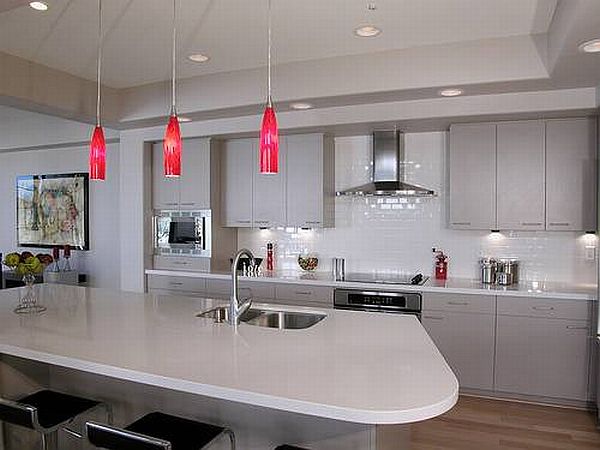 Complete remodeling may not be the perfect solution always as it requires complete renovation and a decent budget too. However, the kitchen can simply be improved by employing few decorating techniques.
Here are a few ways to change the way your kitchen is treating you.
Organize and enhance storage areas: The kitchen is a room where clutter tends o build up. Minimize chaos even in the smallest spaces. Pay for baskets or decorative storage bins to hide rarely used items above cabinets and free up cabinet space. Keep countertops clear, especially if counter space is limited and reflect on wall storage options instead. Shelving comes in different styles – including brackets that can be set up on angled walls. Don't overlook backside of doors, corners as potential storage areas. Glance through websites for ideas and products to get solutions to the most hard-to-solve organizational troubles.
Do some decorative painting: Look through and recognize areas that need spicing up. Don't undervalue the impact of adding color in unexpected places. Paint the walls of the kitchen in relaxing or light colors. Light and bright colors shall make the room appear large and shall breathe in life to the room. Darker shades are to be avoided as they are known to make the room appear compact.
Get rid of boring backsplashes: A portion of colorful wall next to countertop can brighten up the entire kitchen if painted in a contrasting color. Or, attempt applying textured vinyl-coated wallpaper. There are several other products obtainable to give homeowners the ability to upgrade such as peel-n-stick metal tiles, as well as DIY kits for setting up glass mosaic tile. In case there is an existing monotone backsplash, there are a variety of tile to pick from to create a new look reasonably.
Refinish or paint old wood cabinets: If you have old wood cabinets with a dull finish then think about refinishing or painting them. Add attractive trip to plain cabinet doors, or buy new door fonts. Paint or change old, worn hinges and hardware. Put in new hardware back plates – they are functional and will showcase new hardware while hiding defects and holes.
Expand without gutting: Checking with a contractor is a great way to come up with ideas and implement changes to an inefficient, claustrophobic floor plan and is more inexpensive than most homeowners expect. Completely or partially removing a wall, or stealing space from an adjacent room, can make a great difference in the way a kitchen feels and is not nearly as expensive or inconvenient as demolishing the entire kitchen and starting from scratch.
Below is a list of some more efficient techniques to assist you improving your kitchen:
Rather than storing food items and other ingredients in the package they come, stock up them in containers or jars. Obtain different types of containers for storing different items. For example, you may choose transparent jars but with different lids or prints.
Put in new lighting to produce a fresh dramatic effect in the room. Try to put in different types of lighting in different areas of the kitchen rather than a single bright light. Ascent lights, pendant lights, task lights, under counter halogen are some well-liked options.
Add a mirror to the kitchen. Mirrors are wonderful decoration items and generate the illusion of larger space. You may hang the mirror or any idle wall of the kitchen, together with the wall above the stove.
Set up hooks or hangers on one of the walls of the kitchen. They can be used for hanging pots and pans, serving spoons and kitchen cloth. Hooks are a sensible option as they shall free up the cabinet space.
Buy a kitchen island for your kitchen. It shall provide an additional work surface to the kitchen. It is suggested to buy collapsible or portable kitchen islands so that they can be removed or folded when not needed.
There are a dozen kitchen improvement ideas which when followed to the latter bring the change you have been wishing for in your kitchen. When settling on which one to begin you should give consideration to the value that it will add to your home. To know more about this check out our Home Maintenance guide.
No matter where you live, kitchens are often one of the most used spaces in a house. Whether you are chef, someone who loves to cook, or the one liable for family meals, having an intuitive, practical kitchen space makes being in that space more enjoyable.
Kitchen area is very important in the house and the health of your family is also lined up so ensure to keep the whole area clean, comfortable and beautiful all the time. Well it is certainly great to work in an area where you feel most comfortable in, so the ways mentioned above can ultimately improve your cooking for the whole family which is a great thing. In case you are planning to renovate your kitchen, you might well reflect on the tips mentioned.