Five Must-Have insurances!
PUBLISHED: April 14, 2015
•
5 MINS READ
No one needs to be reminded about the importance of insurance. It tends to be on people's minds a lot these days. Insurance is basically a contract that agrees to offer financial protection or reimbursement of losses. It can be the best way to prepare yourself for large expenses that occur due to accidents or other unforeseeable events. All you have to do in pay a small amount as premium so that you can avoid paying major sums to rectify whatever your "money-draining" eventuality is. However what people really need to be briefed about is, are the kinds of insurance policies you have these days (Did you know? Football players can even insure their LEGS?) and which ones are the "must-have" ones.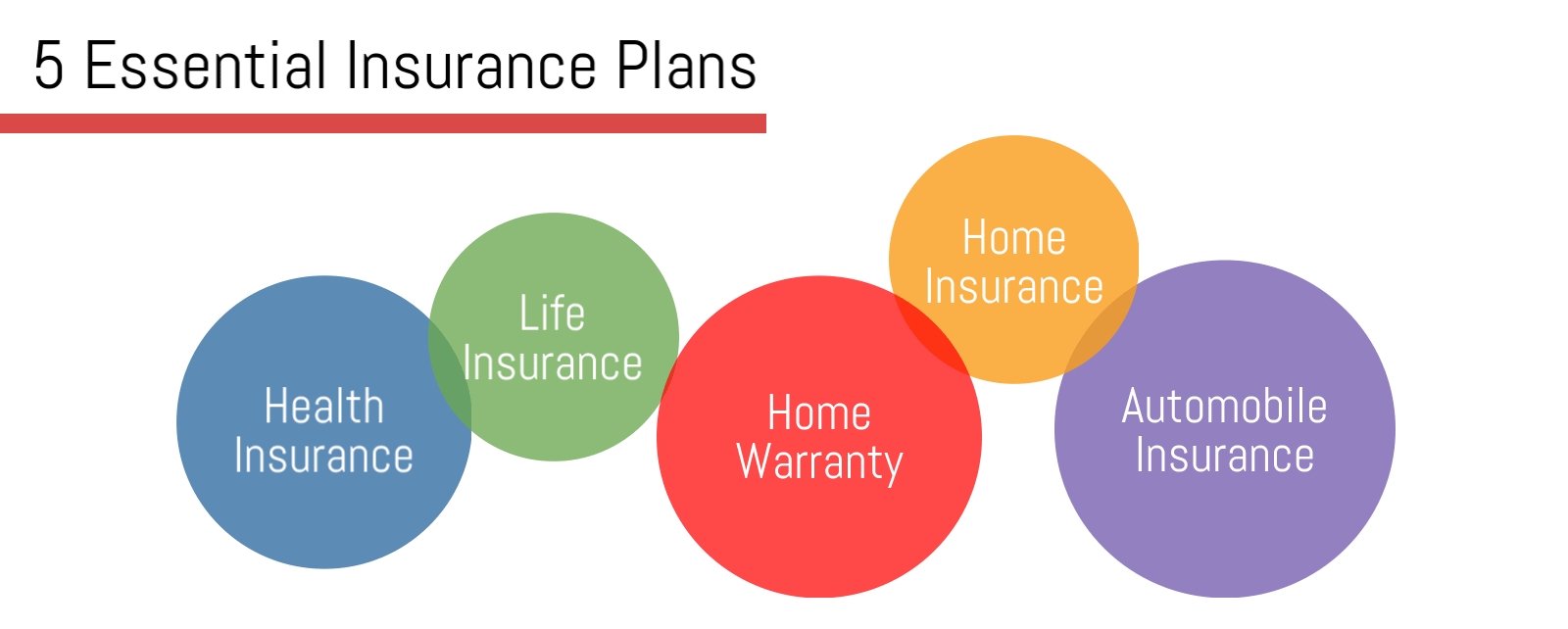 Life Insurance

What this does is quite simple. It insures your life for a certain amount of money, which shall be passed onto a person of your choice whom you shall nominate as your beneficiary. This way you can ensure that your family does to have to suffer due to your unfortunate death or any such unlikely event.
Benefits:
Risk cover: As mentioned, life insurances sees to that your family will be supported financially following your departure.
Investment: Life insurance is also a long term investment. Although most people sign up for this so that their family is taken care of following their death , it is not the only benefit it offers. If (Praise God ) you are still alive Post maturity period, you can reap a lot of benefits.
Income through annuities: This is also considered as retirement planning. Money that you earn in your lifetime, if put into life insurance periodically, can give you a steady income through your retired phase.
Tax benefits: Various benefits can be availed at the entry and exit time for most plans.
Health Insurance
This is the kind of insurance that pays for medical emergencies and other health related expenses. These policies either reimburse the money incurred during payment or pay the treatment facility directly.
Benefits:
Protection against rising health concerns: Health insurance policies offer protection against critical diseases and medication charges.
Regular health check-ups: Most of us would like to get a check-up done annually or bi-annually, but are often held back by the thought of the money spent on it. Health insurance erases that worry. You can avail regular check-ups at minimal costs and hence stay healthy.
Worry free life: They say no amount of money can buy you peace of mind, but we say that if you pay a small amount as premium, you can indeed get the closest thing to a worry-free life. You can always be assured that your insurance policy will cover any unforeseen medical expenses .
Automobile Insurance
Automobile insurance covers your vehicles against damages and (God forbid) theft. If your foresee that in the near future your teenaged offspring decides to take your car for a ride and later bring it back in tatters, you must definitely have this one.
Benefits:
Reimbursements/Financial protection: In the face of unfortunate accidents even minor ones where nobody is unharmed, the vehicle often needs much repair and sometimes you may also need to pay for somebody else's repairs, automobile insurance can be handy.
Protection against theft: If your vehicle is stolen, you can file for a claim provided the terms and other conditions are met. However reclaiming the entire amount may not happen.
Home Insurance
Protection for your home and other objects of value inside it are covered by this insurance. It can be availed only in the cases where natural calamities like fires, floods etc. This does not cover expense of the appliances damaged during a calamity.
Benefits:
Safety against nature's wrath: As mentioned, if any natural calamity renders your residential property damaged, you can be rest assured that your insurance will see to that no hole is burned in your pocket during the process of repairing your property.
Legal issues & third party damages: Home insurance takes care of any legal conflicts and third party damages and hence leaves your head free to worry about other things.
Home Warranty
Home warranty plan is different from home insurance plan. These plans cover repairs and replacement of major appliances inside your home. This kind of appliance protection plan is a must have if you live in areas where power supply is erratic or if you have an in-house Dexter whose experiments often burn up your household appliances.
It is also highly suited for folks who are having ageing appliances and wish to get peace of mind by avoiding unnecessary expenses.
Benefits:
Replacement of damaged item: Most often appliances are damaged beyond repair, in such cases you can get a replacement. This option is not offered by all firms.
Value addition to your property: Any item you insure has an added benefit to it. Hence when you may want to sell it at some point in the future, Home Warranty may prove to be useful.
Protection for ageing appliances: After a certain amount of time, efficiency of any appliance will become poor. Such appliances stand a higher chance of breaking down and having a home warranty ensures that your damaged device will either be repaired or replaced.
Peace of mind: That is something that money can rarely buy. But a home warranty does give a homeowner peace that comes with the assurance that their budget will be protected against unexpected appliance/ system repairs.
Offer documents are often subject to Market risks. Make sure that you read the papers carefully before you sign up for anything. Thank you.