Home Builder Warranty Vs Home Warranty
PUBLISHED: January 18, 2013
•
6 MINS READ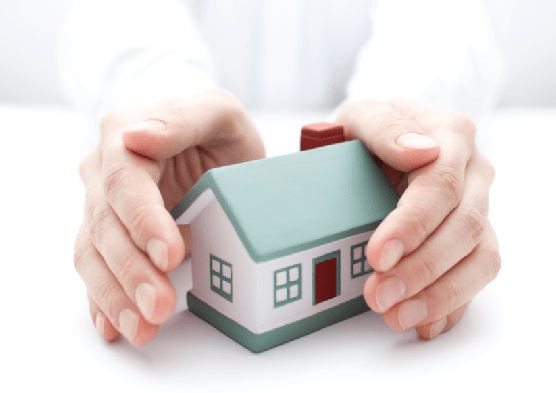 How is a home builder's warranty different from a home warranty service plan? If you are concerned about protecting your valuable investment with a home warranty policy, but are uncertain about what to select, read on to discover their unique features.
Many different real estate terms cause confusion as they sound like they are talking about the same thing, but in actuality are talking about very different things. Home warranties and home builder warranty are two of those things. They both offer safety for you and your home, but in very different ways. In fact, if a buyer has a warranty on a house, it can be a benefit in selling a home.
Home warranties are often supplied by builder. Builder warranties give peace of mind to buyers of newly constructed homes. After all, no one wants to have purchased a home riddled with defects. Sellers of existing homes may take in a warranty with the sale to push a would-be buyer into a purchase. In fact, if a buyer has a warranty on a house, it can be an advantage in selling a home since the warranty is movable.
What's Covered?
Every homeowner seeks the same thing: peace of mind and the security of knowing that if anything hit in the night, all it will take is one phone call to have it looked after. In an ideal world, there would be one all-complete home warranty to tackle all potential worries; ranging from severe damage brought on by natural disasters to the breakdown of one your favorite household appliances. But the you do not reside in a perfect world. So you have to make a choice and wish for the best.
Two specific types of home warranty services can deal with your needs. You have choices.
The differences between the home builder warranty and the independent home warranty service will deal with two sets of criteria: the main difference is this: a home builder warranty usually provides coverage against major structural defects while the independent home warranty includes plans that cover your household appliances and systems. That said, it's important to comprehend what that entails. The most important thing you can do ahead of making this investment is to study the terms and conditions of each and carefully understand the significance of their meaning.
Read the Fine Print!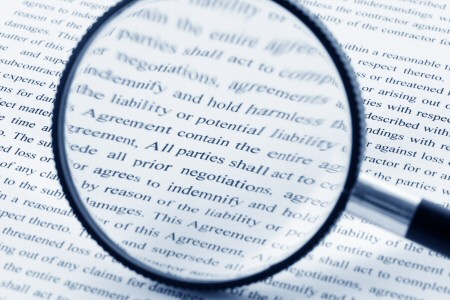 If you go through the fine print of most home builder warranties, you will find out that the coverage under the policy is limited to providing protection against key structural defects of the "load bearing" portions of the home. "Non load-bearing" items which are excluded from the coverage include the range from HVAC, certain wall tiles and coverings, appliances, exterior finishing, some plumbing and electrical and others.
When the repair or substitution of an item under the home builder warranty is agreed, matching the repair or replacement to its prior condition will be tried, but there is no guarantee that he item will be returned to like a new condition.
On the other side of the equation is the independent home warranty service. This type of warranty permits the homeowner to select and decide what components they would like to cover, with flexible plan coverage ranging from kitchen and laundry –to home office- to electrical – to-HVAc and others. You can opt for only particular items or select a comprehensive plan that covers all, with the choice of adding individual units as add-ons.
The consumer is usually rewarded for selecting the extensive plan coverage with discounted prices and a lot of many other value-added incentives, like toll-free assistance and advice that is provided 24/7/365. Another trait of the independent home warranty service is found with the service providers who promise like-kind or better replacement. Joining in a plan that makes that promise is recommended.
Keeping Out from Coverage
Taking no blunt approach to upholding your home can prevent lot of problem later on down the road that can charge a bundle. One reason why various home warranty service providers have to include exclusions from coverage into their conditions is to avoid repairing items that wouldn't be in need of repair if they had been cared for. Fair enough, it is suggested, however, that you carefully take note of any other exclusion from coverage as detailed in the terms and conditions of your warranty policy.
The standard home builder warranty will incorporate a wide listing of exclusions from coverage, far-surpassing the case of owner neglect, which may comprise some of the following conditions:
Water damage, leaking roofs and some plumbing
Recreational facilities, pools, saunas
Home improvements made after the Start date
Any loss or damage not acted on in a timely fashion
Drainage deficiencies not affecting the 'structural integrity' of the home
Insect infestation
Oversights on the part of the builder or his agents and subcontractors
All work not completed by the builder
Normal wear and tear
Any defects resulting from natural disaster or accidents
Dampness or condensation resulting from neglecting ventilation maintenance
Any defects caused or aggravated by owner, occupants or guests
Property damage or bodily injury resulting from structural flaws; including plumbing, heating and cooling
Incidental costs acquired by owner vacating premises due to unsafe/unlivable conditions during the time of repair
Chemical contamination from work done at time of construction
With the set home warranty service plan, the list of exclusions from coverage is much smaller – covering the basics, such things as insect infestation, neglect or improper maintenance of appliances and improper set up of appliances and household appliances.
Filing Claims
Reputable home warranty services are intended to provide convenience and reduce the hassle of filing a claim. Ordinarily, there will be a number to call in order to send out specialized trade service expert to your home to come assess and take care of the damage in one shot.
Filing a claim with a home builder warranty provider can offer some interesting predicaments. When filing a claim, the best thing is to proceed with caution. Expect an inspector or multiple inspectors to show up at your home in order to investigate your claim. The more articles you can present as proof of the problem, the better off you will be. These can take in reports, diagrams, reports and photos. When the determination is made for the homeowner, he/she is anticipated to sign a release giving up all rights.
Study the Arbitration Provision of your Home Builder Warranty
If your claim is denied and you cannot resolve it through the dispute resolution process with the home builder warranty providers, you may be asked to sign an arbitration provision. By doing this, you will be waiving your rights to a trial in a court of law and you may have to present your claim to an arbitration company from the home builder warranty provider's list of listed arbitration companies.
Also, take note of the fact that many of these providers accept reports only from a list of approved construction consultants – encompassing contractors, inspection firms and others.
The Bottom Line
In total, as painful as it can be to read through the fine print of a warranty policy, it is the best way to go about picking the warranty provider who is going to deliver what is promised – and it is the most helpful way to choose either a home builder warranty or an independent home warranty service.
Preserve the quality and craftsmanship of your home and all the adored items within today and it'll make a world of difference in your world tomorrow!