Home Warranty As A Buyer Incentive
PUBLISHED: March 7, 2016
•
6 MINS READ
What's it like right now out there for home sellers?  Well, for one thing, despite the wild gyrations of the stock market over the last several months, houses are still being sold.  Not only are houses selling but many regions are showing signs of solid home value increases as inventory hits a bottleneck.  This is the good news.  The not-so-good news is that parts of the western U.S. are not enjoying the rising sales prices.  As homes in those parts of the country stay on the market longer, sellers find themselves in competition with other home sellers.  And that leads to knocking prices down or making other costly concessions to close a sale.  If that sounds like your situation then what can you do?  What can any seller do when a house doesn't sell as quickly as desired?  The answer to that question is many things.  But one thing in particular is relatively inexpensive and easy to accomplish.  That one thing is buying a home warranty.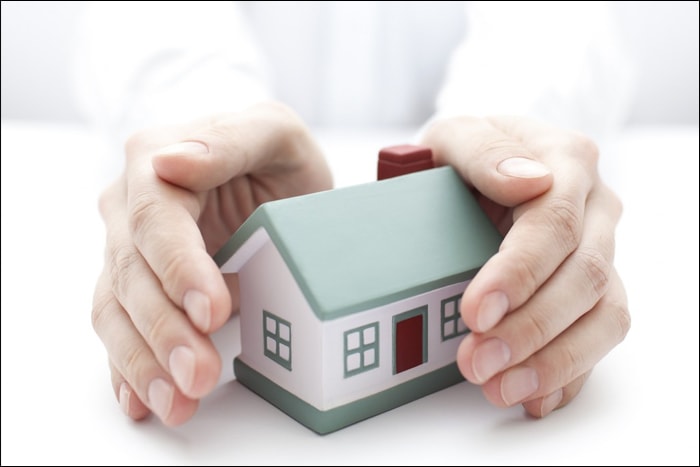 Home warranties have not exactly been praised in recent years, so it might seem unlikely that anybody will see these contracts as a big plus.  But that's a widely adopted misconception and one that deserves some closer inspection.
I asked the founder of the home warranty industry, American Home Shield, to help me understand why their customers involved in real estate sales are choosing to cover their listing periods and buyers' first years of ownership with a seller provided home service contracts.
Lisa Rice, National Vice President, Real Estate Sales at American Home Shield answered the call for information with some details that real estate professionals and home sellers may want to consider when deciding whether or not to buy a home service contract.
What types of home warranties are available to home sellers right now?
American Home Shield offers different levels of coverage for homeowners in any number of situations. Sellers can offer any of our AHS packages to the buyer at closing – Shield Essential, Shield Plus or Shield Complete.  Shield Essential, for instance, provides comprehensive coverage to a seller on their "essential" systems that could fail during the listing period.  Further, a seller's portion of coverage is paid at "closing" – so there is no up-front out-of-pocket expense to the seller.
What is the average cost of these contracts?
Our prices vary based on the part of the country you are in, but in some parts of the country, you can get our basic Shield Essential plan for less than $2 a day. The Shield Essential plans cover major appliances and home system components.
Do these contracts typically help homes to sell faster?  If so then can you cite any statistics?
According to a 2013 real estate study conducted by NRT, we found that homes with an AHS Home Protection Plan sold an average of about 11 days faster and about $2,300 more than those without a home warranty — that's over three times the average price of the plan itself.  Also, in many states where multiple offer situations are a reality, buyers might choose to provide sellers coverage during the contract escrow period to make their purchase offer more attractive. This is a tremendous benefit for the seller.
Can you say what percentage of these contracts result in paid claims?
An American Home Shield customer uses their plan an average of two times per year. We accept and pay more service requests than any other home warranty company in the nation. In the past three years, we have serviced about 93 percent of claims. That's added up to $1.7 billion over the last 5 years and $3 billion in the last ten years.
Lisa's feedback helped greatly.  Even as someone working on the marketing side of the home service contract industry I still need to understand why the industry keeps growing its customer base, despite so many consumer advocates and other critics lambasting home warranties as a waste of cash.  But there were still questions that I have seen and heard from homeowners not familiar with the home warranty.  And a few of those are important to air out, in my opinion.
Isn't home warranty something that overlaps with homeowner's insurance?
Absolutely not.  But this is still a good point to address.  It's a common misconception among a large percentage of homeowners in the U.S.  Truth is, your homeowner's insurance mostly covers the unforeseeable things that happen TO your house.  Home warranty covers the things that happen in your house that is expected, even guaranteed to eventually occur.  Your insurance is a wager of sorts between you and the company issuing the coverage, their bet being that you'll pay a lot more in than you ever get out in claims.  Home warranty pays for things that are much, much more likely to happen to almost any coverage purchaser, things like dishwashers wearing out and refrigerators needing replacement.  This is where the common complaints about home warranty are most easily linked to the nature of the service promised to customers.  Homeowner's insurance is typically far more expensive to maintain per year than a home warranty would be for the same house.  Why?  Well, the main reason seems to be the price that customers are willing to pay.  People just don't want to spend as much on home warranties, it would seem, as they do their insurance.  But by looking for the absolute cheapest home warranty you are practically inviting problems down the road.  Like insurance, the home warranty can't operate profitably for the company unless more money comes in premiums than goes out in claims.  Homeowners would do well to keep in mind both the differences between homeowner's insurance and home warranty and the dynamic at work inside the companies.  Sometimes you really do get what you pay for!
How can I find the top home warranty companies?
This one is easy.  HomeWarrantyReviews.com is the best place to narrow down the options that a homeowner has for home warranty coverage, no question about it.  You won't find a website that has been around longer than this one, when it comes to providing unbiased consumer feedback about home warranty companies.
How do I know if I'm the right customer for a home warranty?
This is the best and first question a homeowner can ask, in my opinion, when considering a home warranty.
Do you need one?  Do you not need one?  Is it better to put money in savings or have a credit card with a good sized credit line on standby for emergencies?  Is it better to buy the home warranty?
Answering these questions can be as arbitrary as a coin toss for some people, simply due to all the uncertainty involved.  Though a newer appliance is less likely to break and may be covered under a manufacturer's warranty, there is also the matter of how time consuming finding a qualified, reputable contractor can be.  And if you're an investor with multiple rental properties, that time you spend calling around to find a good contractor may be greatly multiplied.
To help you with this decision, I would suggest you read this article here on HomeWarrantyReviews.com, with helpful tips about deciding whether a home warranty is something you need or not.
Author Bio
Kevin Wallach writes about the home service contract industry and works in a marketing capacity within the home warranty industry.  He has followed the industry for five years and has worked just as long to help bring customers and companies together through Internet marketing.  He also is the administrator of the Home Warranty and Service Contract industry group on Linkedin.