5 Best Garage Makeover Ideas
PUBLISHED: March 29, 2019
•
6 MINS READ
The simple garage is the multi-purpose and additional space in your home. Think about it. Where would your family store all the unwanted things in your home? Your garage takes a significant proportion of the street frontage in many homes. In order to give your garage a stylish and functional makeover, you would have to boost its appeal without spending huge sums of cash. Quite simply you should follow these steps to make your garage the envy of the entire neighborhood.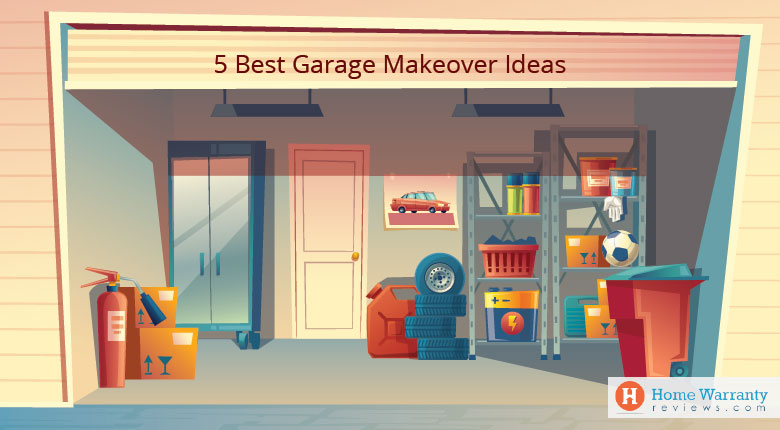 A garage can be used for so many purposes. If you are good with your hands then you can do all your do-it-yourself projects in the garage. Whether it's making a few tweaks to the car or your bicycle, the garage is just the place to do these repairs. Your garage works as a great place for storage especially if you do not have enough place inside your home. It's also the perfect place to store all your tool, be it repair or garden tools.
5 Garage Makeover Ideas That Would Make a Big Difference
Here are a few ways to make a big makeover with your garage in ways that are not very expensive and pull at the purse strings:
Replace Garage Door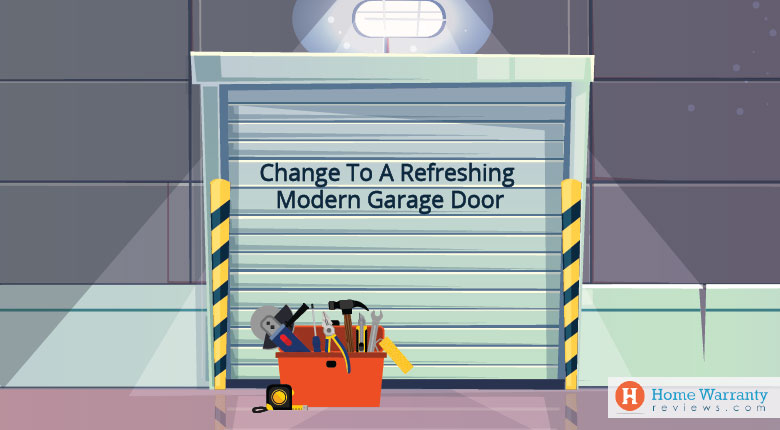 By replacing or repairing your garage door, it is sure to increase the value of your home. The good news is that you do not have to spend a fortune to give your home a fresh, modern update. For less than $5000, you can replace that old, rusted roller door and have a brand new one. In case your garage door takes up a large chunk of your home's street frontage then you should invest in a new door. This would be a cost-effective way to start a complete exterior overhaul. This would give you the best bang for your buck! If you are considering a new garage door then you should consider working with professionals. They would give you a quote, a free consultation, get the work complete and consider the work done.
Declutter
Another important thing to do is fight against clutter. If you are not careful then your garage could become a dumping ground for forgotten things and old projects. The great thing is you will feel good about decluttering and it is the most logical place to begin when you are doing a garage makeover. Think about it this way. If you haven't used something for more than six months then you should dispose of it. In order to save you from future confusion when arranging things, you should label them neatly.
Clean and Paint Floor
After emptying your garage, then it is time to get ready to start cleaning. You need to ensure that before you paint the floor, it needs to degreased and washed.
Here's how you can do it in five steps:
You should wet down the floor

Then you must apply an active clean undiluted with the scrubbing broom

Let it soak for 10 minutes

Use a high-pressure cleaner and clean the floor with a cleaning agent

Let the floor dry
Finally, you're set to finish it off by painting the floor with a heavy duty paint and it's done! Just like that!
Clean 
and 
Paint Walls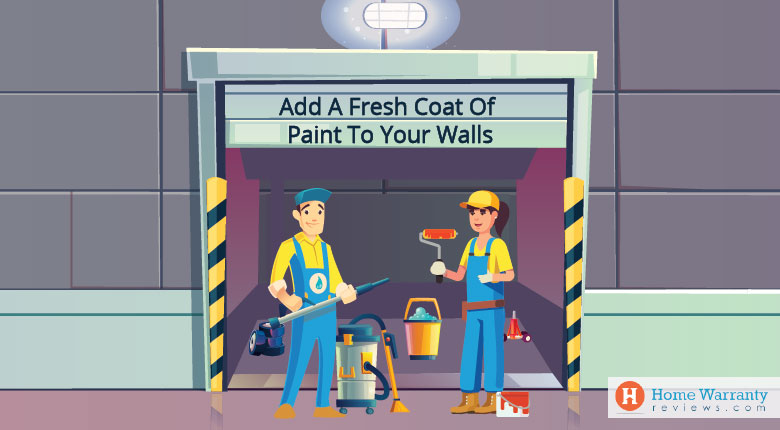 Garages are not just for cars but it's a great place for a home gym, workshop and even to do the laundry. You can avoid the embarrassment of leaving the garage door up by giving the space a fresh coat of paint.
Here's how you do it:
Start by removing any dirt and cobwebs that you see with a broom and clean plaster walls.

Undercoat the raw brick and allow it to dry

You should then paint the walls and ceiling in a Natural White and let it dry.
Storage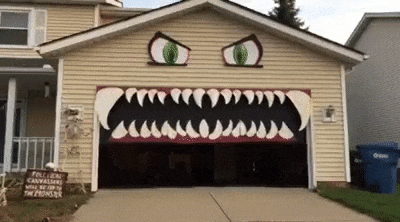 The last step is to complete your garage with a brand new storage which is stylish and practical and makes the most of your space. You should make pegboards, rail storage and jumbo hooks that will help you save floor space. Another option is metal shelving which is easy to install and customizable based on what you require.
4 Reasons Why a DIY Garage Makeover is a Bad Idea
After several years of leaving your garage neglected, you could decide to do a DIY makeover. It would seem to feel rewarding when you've completed the home improvement project yourself.  But this is a bad idea. This is simply because if you're not good with using tools for tackling a DIY garage makeover then this would be a terrible idea. Here are four reasons that you should help point it out:
1. A DIY Garage Makeover Requires Expertise
Even if you are highly confident of being able to complete a DIY garage makeover, it is likely that you will find yourself in a ton of problems. There's only so far you could get with the home improvement forums and videos.
You need the expertise of a professional or if it's a simple garage door repair then your enhanced home warranty package should take care of it. You should make sure all aspects of your garage projects are installed safely.
2. Miss Out on Garage Storage and Organization Solutions
When it comes to garage expertise, a professional will know about high-quality products to use. A DIY garage makeover experience would involve products that are purchased from a bulk store. There are times that these stores do not have the same quality as superior products based on craftsmanship, construction material, and longevity. This would put you at a huge disadvantage when you are installing anything on your own. There are things that professionals would install which you would not know about which includes a slatwall panel system to keep your garage clutter-free. Another item is the aluminum capping that adds a more finished look to your garage door frame and eliminates the need for any future maintenance in the area. Also, another installation that required is a 4 post car lift that allows you more space to park an extra vehicle.
3. Floors Won't Look as Good
You should know that a floor done by a DIY garage makeover would not be as good as that done by a professional. A damaged garage floor which needs to be redone is an instigating factor that helps decide a garage makeover. By applying a store bought epoxy floor coating would not be the same as the Polyaspartic floor coating. This application process needs to be done perfectly in order to ensure that the floor does not to be redone sooner. This is why you need to garage floor coating that has over epoxy coatings. This can be applied within one day and be ready for normal use for the next day. You should ensure that it has a UV stable topcoat that helps the floor remain glossy. This gives the floor a higher level of surface protection. There's more design flexibility to complement your garage door with over 15 colors and it can be applied virtually all year-round.
4. Dangers of Installing Garage Door and Opener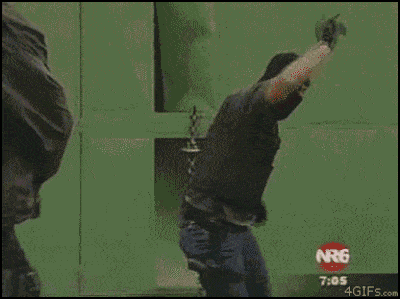 One of the toughest things to install is the garage door and the opener. This is because there is little room for error when it comes to installing a new garage door and the opener. Some of the reasons why this is true are due to:
The garage door requires to be fit in the door frame perfectly in order to ensure proper operation and optimum energy efficiency by removing the gaps.

A garage door has several moving parts that need to perfectly interact with each other

Your garage door springs would need to be adjusted to account for the different weight of your new door.

 The garage door opener needs to be able to handle the weight of the door. Otherwise, this would be taxing on the motor and it would have a short life. Since the garage door is frequently used and needs to be able to handle a heavy workload efficiently and safely.

Your garage cabinets and the specialty storage racks need to maximize the space in order for it to be safely hung.
By adding garage cabinets and storage racks and shelving in the garage it will help organize the garage. This way you will find that you have an appealing selection of products based on categories and it will maximum functionality and looks.
But you have to ask yourself a few questions before going ahead. Where's the best place to put them so that your garage storage is maximized? What about existing wall obstructions that would make it difficult for installation? How safely can the racks be hung? Overhead racks can hold up to 600 lbs. and you should know which part of the wall or ceiling should be safely attached to them.
You should cancel your DIY garage makeover and choose a garage makeover professional install. This would be better than attempting to make a DIY garage makeover. This is why you should consult with a free in-home designer and ensure that the project will be done properly with the best quality products.
How About A Home Warranty?
Now that you have realized that a DIY garage makeover is not as good as the craftsmanship of a professional, you should take preventive measure for your home. You would need a contingency plan to protect your appliances and systems stored in your garage.
You could choose to maintain every single one of those devices alone or you could choose a home warranty. It's that simple! Since it's difficult to calculate all expenses on maintenance and repair, you should try the Home Maintenance Calculator. The reason behind this is that you will know the difference between out of pocket costs and the cost of a home warranty.
With the home maintenance calculator, you will gauge how much you would be spending on maintenance and repair for all the appliances for a specific time period. The best part is that you could gauge the expenses for the next twenty-five years.
If you think that it is a tedious task to maintain all your home appliances then you should opt for a home warranty. With a home warranty, you are entitled to a service that you pay upfront for a year and it protects covered appliances for a given year.
This works based on the home warranty service contract and the technicians that they send out to repair a faulty appliance or system.

The price of a home warranty is relatively cheaper than the expenses you would make for individual repairs. With that being said, how would you know which is the best home warranty for you?
All you have to do is head down to HomeWarrantyReviews.com. You will gain access to a database of the top home warranty companies in the United States. There are several reviews of home warranty companies that are written by actual consumers of the home warranty. Hence you will get a clear understanding of whether you should sign up for a home warranty company.

Also, at HomeWarrantyReviews.com, you will also find the ratings timeline of the top home warranty companies across the United States. Based on this timeline, you can determine which is the best home warranty companies in the eyes of the public for the last five years.
After comparing these home warranty, you can opt for a Free quote and start your negotiations with the home warranty companies that you requested for.
If you have any doubts or clarifications, we would be happy to reach out to you in the comments section below.