5 Factors Why You Need a Home Warranty
PUBLISHED: January 17, 2018
•
6 MINS READ
Now that you purchased your dream home, would a home warranty burn a hole in your now empty pocket? Do you feel that things like damage or repair would come your way? Are you now well prepared for it? Guess again! Here are few possible factors or scenarios that you as a house owner will have to face, if you haven't found a way to secure your appliances and home for the future.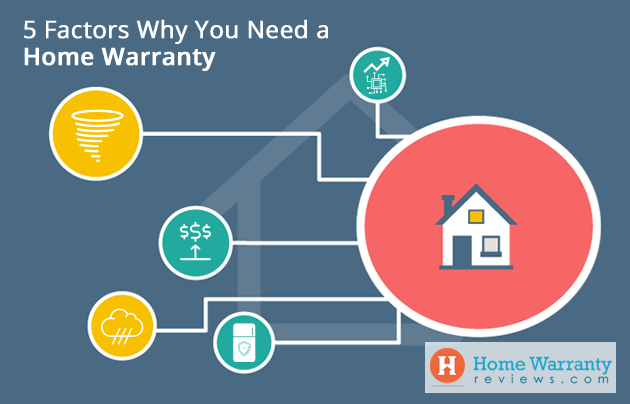 1. Natural Disaster
Now, you may be thinking, what possible disaster could affect or impact a sturdy home like mine? Residents of Alabama, Kentucky, and Louisiana beg to differ. From cyclones tearing apart residences to floods washing away all your belongings, it would be tough to come back from this.
Even now if you have a home that can bear the storm, consider the electronics, wiring systems and most importantly the plumbing and water systems that would need attention. Private plumbing services will have you spending ridiculous amounts of money all to fix the various leaky drains and pipelines running through your home. Flooding, salvaging and repairing on your own is a tedious task. Not only is it difficult, but expensive as well, as the average homeowner spends on an average $2,458 in damages.
2. Weather Conditions
Is the weather pleasant currently where you reside? It may not be in the near future as epidemics like heat waves have begun to plague various states all over the US. With places like Las Vegas, Nevada reaching a scorching 117 degrees Fahrenheit and the entire South-West region feeling the heat, it seems like heat waves are set to become a common occurrence due to the effects of climate change.
So how do these conditions  factors towards your home however? High temperatures tend to build up heat and humidity within homes. If not taken care of, it results in many areas and pipelines building up  mold and mildew, making it harmful for you and your family as well. Furthermore, heat also attracts termites which focuses on the wooden parts of your home and affects its structural integrity.
If you think hot summers and heat is the only weather condition to worry about. Think again! Extreme cold weather can deeply affect your home and way of life as well. Your plumbing for example will factor a large bite out of your expenses when you find out that constant freezing of pipes have led to them breaking and causing leaks all over your home.
And if you have a wooden ceiling, the constant clash of hot and cold from inside and outside your home will make your roof become weak and slowly erode.
3.Technology is Always Improving
Consider this, you may be content with your brand new washer/dryer, dishwasher or HVAC. But as time passes by, constant use of these appliances will lead to their wear and tear. When finally one of them fails, newer generations of your appliances would appear on the market while the one you own has been phased out. This factors into expensive repair and replacement services as the materials and equipment needed to fix your appliance won't be in stock and will be hard to find. Take the example of an old air conditioner, to pay for repairs on your own, you'd be shelling out in a range from $500 to $4,000 based on the model you own, with that amount of money you could buy a brand new model!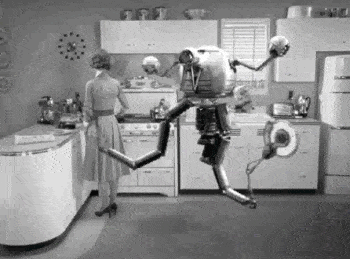 With repair costs surging because of the constant production of new appliances for your home, you'd have to choose whether to spend your hard earned money in maintaining or buying a new one (which involves paying much much more with extra charges for installation, etc).
To determine how much you would be spending in the years to come in maintenance of your appliances, check out this home maintenance calculator. Using this, would help you gauge your expenses in maintaining and repairing appliances in your home for their next twenty five years. You can track the life and usability of various appliances in your home calculating the range and quality of the appliance, and how much you'd be spending on fixing them everytime they turn faulty.
To put it simple, the longer you use an appliance, the harder it is to find the tools necessary to repair or maintain it. This is because manufacturers tend to constantly bring out newer and updated models and end the production of older models and their tools.
4. When Services Become Unaffordable
There may be a time when something falls apart in your home or a necessary device at home stops working, and you do not have enough money to fix it. Imagine you are retired and of old age and an important function like the plumbing stops working or there is faulty wiring. As you have no flow of income and have money only for survival, you certainly cannot afford to spend a large sum of money on a private contractor to come and fix the issues in your home. In such a scenario it would seem wise to invest in home warranty and insurance.
5. But What If You Have a Product Warranty?
Well, it's always a good decision to link a product with a warranty period. You certainly have insured that you'll either have your product repaired or replaced whenever a mishap occurs. But, would it be sensible to pay separate amounts for each and every individual appliance in your home? It certainly would factor as heavy expenditure! Furthermore, having individual warranties for individual appliances leads you into a problem of having different durations as to when your warranty is in effect.
For example, if you have bought different appliances for your home, and each one of them are under a warranty for different time periods. Your washing machine is under warranty for six months while your air conditioner has a warranty for much longer. It would be a headache to manage all the separate warranty documentation as each individual warranty carries their own clauses, leaving you confused as to what you can and cannot claim! If only there was a simpler way to manage all this?
Voila! It's called a Home Warranty.
It's common knowledge that Home Warranty has a bad name in the market due to cons and scams. This is a factor because of the many home warranty services cheat you by taking your money and shutting shop. In the past, the reputations of home warranty services all depended on the factor of word of mouth. Since communication and awareness via word of mouth can be easily manipulated by warranty companies (giving false reviews and paid reviews to give positive outlook on the company)
Differentiate a Good Home Warranty Service From a Bad One
Every warranty company will claim to be the best and claim to have the most affordable price range. There isn't a better way to put them all to the test than by comparing them on HomeWarrantyReviews.com. Featuring 80+ companies from all over the US, one can find out the best service without the fear of being cheated. To ensure it's legitimacy, home warranty reviews factors in reviews and opinions from actual customers of these services and has an unbiased rating and award system of which none are influenced in any manner by the companies highlighted.
Also, if you are unhappy with the services provided by one of the companies in our review list, you can always sign up for the Company Resolution Program. The Company Resolution Program allows you to resolve your issues with the company before you write your scathing review of your experience with the company. The company in question will reach out to you, the unhappy customer via a company representative who will then try to solve the problems faced by the customer. This in turn keeps you as a customer happy.
Not many of us can afford to pay upfront for your dream home. For those of you who still contemplating whether to buy a new home and balance your future expenses, you could use this mortgage calculator. This calculator ensures that you stay afloat and never have to deal with financial complications or fear of being evicted. By factoring and calculating your loan amount and annual income and expenditure, you could find the middle ground that allows you to repay your home loans and have sufficient funds remaining to lead a hassle-free life!