Everything You Need To Know About Home Inspection
PUBLISHED: May 3, 2013
•
6 MINS READ
When it comes to a home warranty, there are certain home warranty companies that require a home inspection.
Usually, a home inspection is a limited, non-invasive examination of the condition of a home, often in connection with the sale of that home.
Home inspections are usually conducted by a home inspector who has the training and certifications to perform such inspections but does not guarantee future condition, efficiency, or life expectancy of systems or components.
A home inspector is sometimes confused with a real estate appraiser. A home inspector determines the condition of a structure, whereas an appraiser determines the value of a property. A professional home inspection is an examination of the current condition of a house. It is not an inspection to verify compliance with appropriate codes.
You might start to think if it is needed. If yes, then why? You are buying a new house, your house is less than 5 years old and you have no plans of selling your property hence you may not need to carry out an inspection. You should not forget that homebuilders can go wrong or miss something crucial.
Home inspection could save you from a pitfall. Also, note that you can add an inspection clause to your new home contract. You can consult your attorney if the builder does not allow you to get a private inspection done.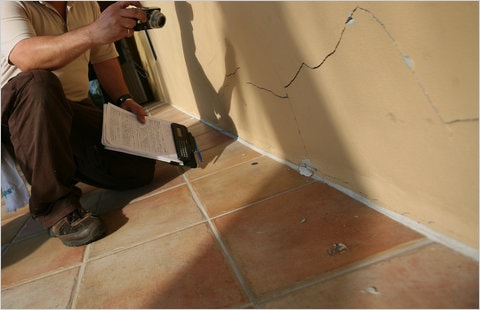 Here's the other part, you have a house which is more than 5 years old and/or you are buying this property, you will need to call in a home inspector to get a detailed report of the house. As already said, inspection reports give buyers a chance to take a better look at the house and hence facilitate a better negotiation.
So How Much Would It Charge To Get An Inspection Done?
The price varies based on the size and age of the house, and inspector's level of experience. Inspection fee may be quoted based on square foot of area under the roof or square foot of living area or flat rate or price of the house. Just check to know what is covered in the quoted price and what stands outside it. A 2000 sq ft house could incur an inspection expense of $250 to $450 for a general inspection.
You will need home inspection when you decide to buy a home warranty plan. Based on what is in the report, the warranty company will cover those appliances which are under proper and regular maintenance and which are also listed in the selected plan. It should be emphasized that many appliances are not covered in the plan hence you will have to put some effort into reading the fine print.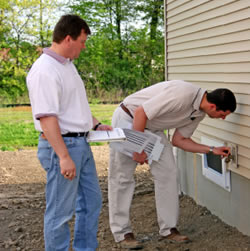 How To Choose An Inspector?
Before you ask an inspector how much he charges, please ask about his level of expertise, how he got into becoming an inspector, a sample report of his previous inspection, what is the training he received, years into business, license. In short, the inspector's reputation is very important. You might find an amateur doing the job for a dirt cheap price who might as well offer a short term warranty just incase if anything were to be missed. Situations as such should remind you that your house could probably be the biggest achievement you will ever make so why go penny-pinching now? Choose the qualified personnel to carry out the inspection. Why not get your uncle or cousin do the job? "Hey, he is a realtor" you say. I say, the inspection may turn out biased or the person may be too strict in evaluating as he mostly cares for you.
Here are some tips to help you during the inspection process –
Meet the inspector at the property. You can accompany him while he examines the house. He will be able to explain things he notices and you can also raise a question or two about possible faults you observed.
Avoid taking contractor references from the inspector.
Ask for a copy of a report which was prepared by the inspector recently. It should involve pictures explaining what is wrong with descriptive text and arrows. Check the amount of pre filled text. If this is more, you will have to browse through an ocean to get the picture.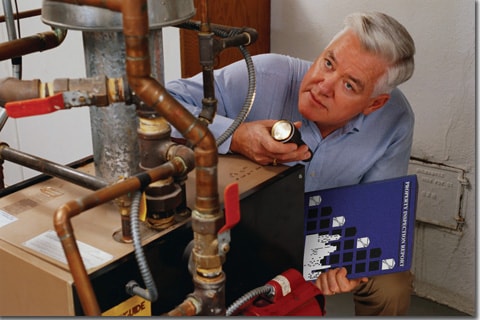 Home Inspection Warranties
So what is this new thing? Some home warranty companies have started allowing a home inspector to purchase a policy that will warrant their work. Many inspectors provide money-back guarantees in the event that they miss something, but what we're talking about here is a short term home warranty that will actually pay for repairs. The inspector you choose to offer a cash back if you face any problem within a short period of inspection or a short term home warranty of 90 days or more. It could be your gain or loss. How? The short term home service contract might be from a non-licensed company which may not follow up on your claims or sell your information to telemarketers to compensate the cost. Check if the company is licensed and its ratings. Also, the warranty may cover only few but not all appliances. Read the plan carefully to know if is worth striking a deal.
Never forget that inspectors are not perfect like me and you. They can't be expected to find every problem in a house.  Finding a good inspector will certainly put you in a better position.
A home inspector will not decide for you. He will not stamp the property a pass or fail. A home inspector is hired to report the condition of the house and in some cases carry out additional tests like radon, termite, drug pollution etc. Once the report is handed out, you and your agent can settle it out and it would be in your hand to pass or fail the property. Check for the clauses in the contract to see if you can back out of the sale or request the seller to fix certain or all defects or accept the home as-is.