The Comprehensive Guide to Home Warranty Roof Coverage
PUBLISHED: NOV , 26 2021 • 6 MINS READ
Roof leaks are some of the most expensive problems to fix. A dripping roof is only a prelude to more significant water damage. Hence, the problem has to be resolved ASAP by a competent service contractor who is an expert in roofing solutions. This double whammy of a problem can be made a lot simpler if you opt a home warranty with roof coverage.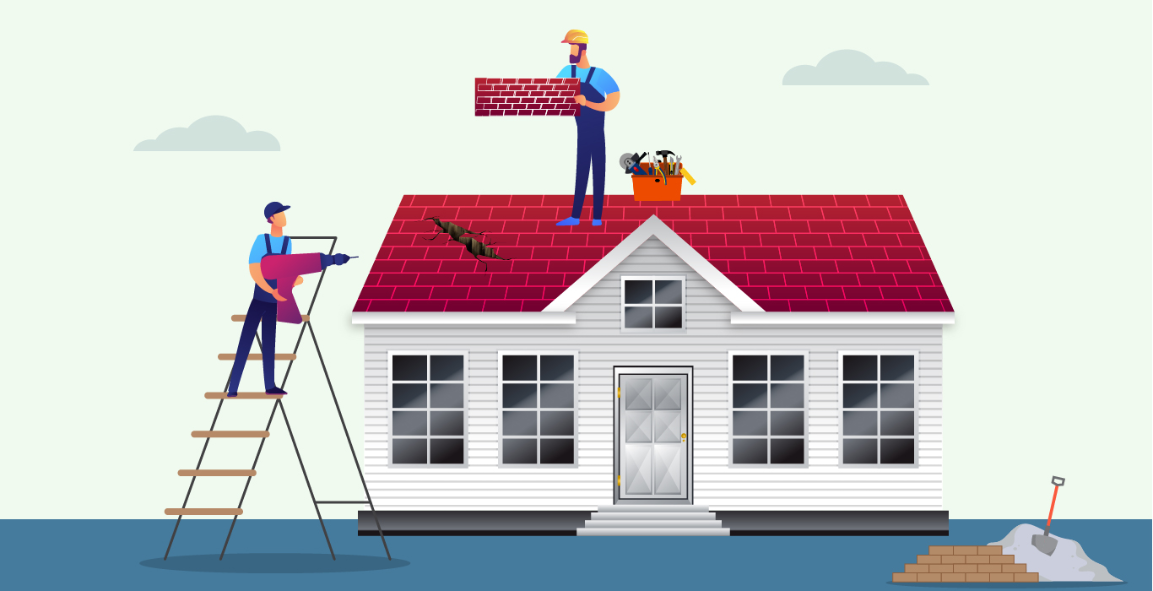 How Roof Coverage Works
Home warranty companies that cover roof leaks usually offer it as an add-on item, but a few companies may offer it within their comprehensive coverage plans. After the waiting period is over, you can make a claim when you see a roof leak.
The process goes as follows:
The customer service representatives schedule a service visit with a service contractor with roofing knowledge.
Once the technician diagnoses the problem, the company verifies whether the specific problem is eligible.
If it is, the company authorizes repair or monetary compensation.
The customer pays the trade service fee to the service technician or the home warranty company, as specified in the contract.
When you consider different plans, you should be very careful to compare your specific roof with those eligible for home warranty services. The roof leak coverage offered by most home warranty companies extends to those constructed with asphalt shingles, slate, concrete & clay tiles, wood shingles & wood shake tiles. However, some companies like Liberty Home Guard don't cover shingles.
Top 3 Home Warranty Companies with the Best Roof Coverage
Many home warranty companies don't offer roof leak coverage, though a good number are revamping their offerings to include it. They cover a range of critical home systems and appliances like water heaters, air conditioning systems, etc. with decent dollar payout limits offered for an affordable premium.
Note that most companies only cover the roof over the occupied living area, usually of single-family homes. Below are the top options in terms of coverage offered and the customer reception:
Discount – First month free + free roof coverage
✓
One of the earliest to cover roof leaks
✓
Managed 4 million+ claims
✓
Covered: Shake, shingle, and composition roof leaks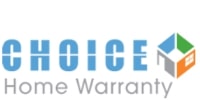 American Home Shield





Discount – $50 gift card + $50 NAR discount + $25 Referral discount + $100 off for multiple properties
✓
Pioneering home warranty provider
✓
Highest dollar payout limits in the industry
✓
Covered: Asphalt shingles, slate, concrete & clay tiles, wood shingles & wood shake tiles, flat roofs with rolled and vinyl materials; Parts like flashing, sealant, and underlayment
Discounts – $200 off + 2 months free
✓
Competitive home warranty services with a large technician network
✓
Awarded Best in Service 2021
✓
Covered: Shake and composition roof repairs over the occupied living area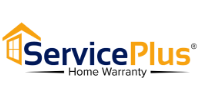 Submit a free quote to determine how much you'll be paying for the entire home warranty plan.
What Does Roof Coverage Exclude?
As you may have gathered from the above details, home warranty companies offer limited roof leak coverage. They don't cover the kind of roofs that require highly specialized servicing, like green roofs with plant life atop or metallic roofs.
Choice Home Warranty excludes skylights, porches, masonite shingles, patios, cracked or missing material, foam/tar/gravel/metal roofs, flat roofs, gutters, decks, solar equipment, and chimneys. Causes of damage like improper construction, acts of God, etc. are not covered.
American Home Shield (AHS) excludes properties with shared roofs since they can't determine which specific one the roof leak is attributable to. They don't cover roof-mounted installations, gutters and downspouts, skylights, chimneys and vents, and solar panels.
ServicePlus Home Warranty does not cover leaks over patios, porches, decks, metal roofs, foam roofs, shingles, cemwood shakes, cracked and/or missing material, tiles, tar and gravel, flat or built-up roofs, structural leaks, asphalt, gutters, downspouts, skylights, flashing, patio covers, solar components, attic vents, roof jacks, satellite components, antennae chimney components, partial roof replacement, and preventative maintenance.
There are also dollar payout limits on the maximum amount worth of repair services – $1500 from AHS, while Choice has a coverage cap of $500. Once this amount has been exceeded, the remaining expenses will be paid out-of-pocket by the customer. However, the customer will also get most of the other devices covered.
A Note About the Covered Roof Types
People have a variety of roofs in the US, depending on the climate and the functions besides protection. For residential roofs, people generally choose asphalt, ceramic tile, slate, wood, and metal.
This illustration will help you understand what parts are being referred to.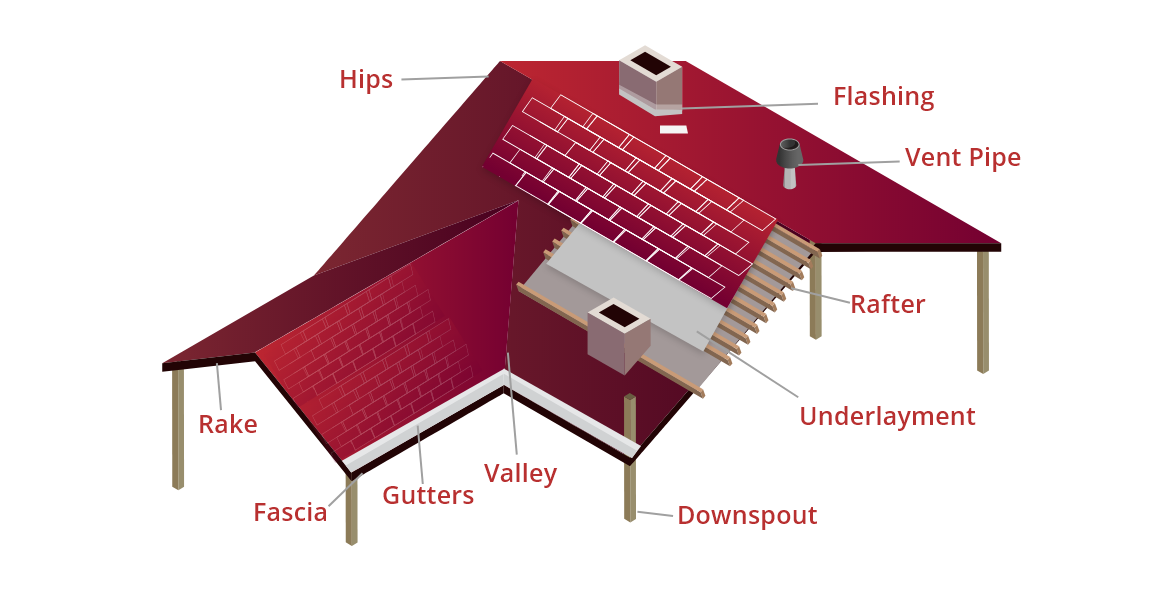 Asphalt Shingles
Asphalt shingles are the most common roofing material because of their affordability and durability. Residents of states that show wide temperature variations can benefit from asphalt as a roofing material because it can withstand highs and lows of temperature. It is also waterproof. Over 70% of domestic roofing installations are made of asphalt.
Slate Roof Shingles
Slate tiles are preferred by homeowners who want a sophisticated appearance, with fire and rot resistance properties. While comparatively expensive, they are also easy to maintain and are expected to last for 100 years. Unfortunately, they wear out faster if the climate shows extremes of temperature and precipitation, but you don't have to look for a replacement as soon as you see leaks. Home warranty coverage can help reduce some of the repair costs.
Wood Shingles and Wood Shake Tiles
Functionally both kinds of roof tiles are very similar, but they look different. Wood shingles have a flat profile rather like asphalt shingles and are sawn uniformly on both edges to give the roof a smoother appearance.
Wood shake tiles retain the grain of the wood, having a rougher appearance. They may be sawn uniformly on both sides or not, but the finish has more texture. They can resist fast winds and are favored in coastal areas. Wood is not as durable as the other kinds of shingles covered so far but can be treated for higher resistance to fire.
Flat Roofs
These roofs can be made of various materials, including vinyl, thermoplastics, tar, wood, etc. They confer the advantage of making it possible to mount various systems like turbines and solar panels easily.
Concrete and Clay Tiles
Both materials can be pretty durable. Clay tiles are a popular choice in homes inspired by Latin American and Spanish architecture. At the same time, concrete is preferred by those wanting to save money and wanting a rustic but adaptable look. Clay tiles are beneficial in hot climates because they facilitate keeping the home cool.
How Roof Leaks Happen
Roofs are exposed to the elements more than any other part of the home, requiring special attention and maintenance. How quickly problems crop up depends on the quality of roofing materials, workmanship, and environmental conditions.
Lifespan of roofs
Generally, roofs can go up to 30 years before they start showing signs of needing massive repairs.
Asphalt shingle roofs have a lifespan of 15-30 years, with the range being lower in states like Arizona, where weather temperatures fluctuate a lot.
Wood shingle and shake roofs can last up to 30 years, more if they are regularly cleaned and restained.
Clay tile roofs may be more costly, but they also have an extensive lifespan of 50-100 years!
Slate roofs survive the longest for about 75 to 200 years.
Signs and Causes of roof damage
Roof damage may be subtle like a bedbug hitching a ride on a suitcase or may hit you on the face like a sledgehammer. It's good to keep an eye out for them so that you aren't saddled with colossal reconstruction costs when you're least expecting it.
Leaks – you may have water dripping into the home or seepage through the walls, the latter being harder to spot initially.
Wet spots on the drywalls, stained ceilings
Mold or moss growth on the roof or inside the house
Missing or cracked shingles
Asphalt granules in roof gutters
Rusted flashing
Based on the kind of roof you have, the problems could materialize differently.
Shingle roof leaks could be due to curled shingles, missing ones, cracked shingles, or where they are butting. If the flashing and caulking have been damaged, the water can percolate through. You can DIY some minor repairs but call in the professionals if you see a whole row of damaged asphalt shingles.
It's better to call in expert help when you see a single damaged slate tile because the water percolating can damage the roof deck. If the slate roof leaks are not due to corroded flashing, it's likely to be broken shingles or improperly driven nails.
Wooden shingles happen to be thinner than shakes. By nature, wood is more susceptible to moisture than other materials. Hence, these roofs must be given a chance to dry properly by removing overhanging tree branches and other coverings.
Flat roof leaks mainly happen due to old age, a cause that should come under home warranty eligibility if the company covers it. Joints around vents and plumbing structures can wear out. Water forming ponds and damaging the flat roof's membrane is another common cause. They may also develop cracks because they are under more pressure than sloped roofs. This can be dangerous both structurally and by exposing your home to excess moisture.
Clay and concrete tiles can be prone to moisture absorption leading them to crack or shatter over time if temperature extremes induce expansion and contraction.
The Effect of Roof Leaks
Roof leaks mainly look like small problems but they should be fixed as soon as they pop into existence as neglecting them can cause the following problems down the line:
Energy wastage
If water seeps in from the roof leak into the attic, it can wet the insulation which will take a very long time to dry out even after the leak has been fixed. This ruins the temperature control in your house. The greater the water intrusion, the more energy it takes for your HVAC system to modulate the temperature.
Mold Growth
Over time, the moist surfaces serve as a great substrate for the growth of mold and mildew – the spores spread via the HVAC system. Black mold attacks wooden fixtures, flooring, coverings, etc., and also worsens allergies in those susceptible. Mildew also leaves an unpleasant smell.
Electrical System in Danger
If the water seepage reaches the electrical wiring, the entire home is at risk of a fire hazard from short-circuiting.
Compromised structural integrity
The biggest risk of roof leaks is the effect they have on your home's structural integrity. Any wooden framing weakens when it absorbs water, leading to damaged rafters, wall framing, ceiling joists, fascia boards, and exterior trim.
Roof Repair vs. Replacement
Home warranty plans don't cover roof replacements. They only cover roof repairs under specified conditions, which should not be pre-existing.
The service technician can usually diagnose whether the roof leak is severe enough to need a roof replacement. In case it does, it's best for you to call an expert roofing contractor. Catching these problems early on can help reduce higher expenses down the line.
In case your roof gets damaged due to natural disasters and other specified conditions in the homeowner's insurance policy, you can file a claim and get a replacement, subject to terms being met.
Costs
On average, a minor leak in an asphalt shingle roof can cost $150 to fix, but a bigger leak could quickly go up to $750; the average is $350. These costs are inclusive of labor. Slate tile and clay tile leaks can be more expensive to repair, going over $1000.
With a home warranty plan, you just have to pay the price of the deductible when you place a service request and the monthly premiums. Based on the plan and add-ons picked, that could come under $70 a month, but would also cover the repairs and replacements of numerous home systems and appliances.
Further reading- How much does a home warranty cost?
Tips for maintaining your roof
Proper maintenance of covered items is an essential condition in a service contract. When it comes to roofs, preventive maintenance is especially important because the structural integrity of your very house depends on it. Here are some things you should do to maintain your roof:
Clean the roof, shingles and remove debris like dead leaves regularly. Get into the spaces as well.
Perform visual inspections of the roof, joints, and vents regularly.
Clean the gutters and keep drains clear.
Inspect sealants. You may need to replace the caulk around flashings sometimes.
Treat your roof against UV damage, mold, and algae.
Is Home Warranty's Roof Coverage Worthwhile?
Our research indicates that roof leak coverage is an offering that many home warranty companies are yet to develop to its full potential. We have recommended three companies based on the extent of coverage and pricing. If roof leak coverage is a part of the standard plan, it is worth getting, but as an add-on, the purchase decision should be made based on the extra cost to be paid.
You should read the contract carefully to understand the exclusions. Home warranty usually covers leaks due to normal wear and tear and rain. If you have an aging home, it may be worth your while. The principal value of a home warranty is that it extends coverage against issues arising in multiple items like a washer, dryer, electrical system, etc., for the same premium.
Frequently Asked Questions (FAQs)
Q.
Do home warranties cover roof leaks?
A.
The answer to a very common question – does home warranty cover roof leaks is Yes! Many home warranty companies offer plans that cover roof leaks. Some companies may offer it as an additional option to be appended to any plan.
Q.
Can I get a roof replacement with a home warranty?
A.
A home warranty does not cover roof replacement, so you will not be able to get this service. But, homeowner's insurance may cover roof replacement under some circumstances like damage from windstorms and hail. If you still have a roof structural warranty, it may also cover roof replacement.
Q.
Does home insurance cover roof leaks?
A.
Homeowner's insurance does not cover roof leak repairs unless the damage is due to the conditions specified under the policy. Leaks due to regular wear and tear come under the purview of a home warranty.
Q.
Does Home Warranty Cover Water Damage From a Roof Leak?
A.
Home warranties don't cover water damage, but they cover several causes of water damage including roof leaks, plumbing system blockages, etc.
Q.
Are roof leaks structural?
A.
Roof leaks are more than just a structural problem. Over time, the water seepage from a leaky roof can get into the concrete, wood, and other building materials. They lose their ability to retain their shape, and wood in particular, can go soft and warp. It can also become more susceptible to mold damage. This is also why you should be careful about the kind of roofing you choose in different climates.
Q.
Does home warranty cover gutters?
A.
Most home warranty plans don't cover gutters. Liberty Home Guard does offer gutter cleaning services though.
Q.
How long does home warranty roof coverage last?
A.
Roof leak coverage lasts for as long as the home warranty plan, duration of a year if you purchased an annual contract, and more if you bought a multi-year plan. This is subject to roof leak coverage cap and aggregate dollar limits.
Q.
What does a home warranty cover besides roof leaks?
A.
Home warranty plans cover critical home systems and appliances like HVAC systems, electrical systems, plumbing systems, refrigerators, built-in microwaves, dishwashers, septic systems, etc. Some home warranty companies offer services like lawn treatment, pest control, carpet cleaning, and more, as additional coverage available at an extra fee.
Q.
Does a home warranty cover plumbing leaks?
A.
A home warranty plan covers plumbing leaks due to regular wear and tear, pursuant to the terms and conditions of plumbing system coverage.
Q.
Can I get mold damage after getting roof leaks fixed?
A.
Mold damage after fixing roof leaks is always a possibility if the water intrusion happened long enough for the spores to germinate. Or if the wall takes too long to dry and the temperature is conducive, you may see molds growing.
Q.
Will my builder's warranty cover my roof?
A.
Builder's warranty generally covers some aspects of roofing for a brief period. After that,
Q.
How long is a roof warranty on a new home?
A.
Builder's warranty generally applies to a newly built home. Items like the roof are generally covered only for a year, and that's for the workmanship. The manufacturer of the shingles may provide a material warranty, valid for 25-30 years.
Q.
Which kind of roofing is the most durable?
A.
The most durable roofing choice depends on where you live. Generally, slate roofs have a long lifespan and are suitable for US residents.
Q.
Who is responsible for roof leak repair?
A.
In a rental home, the responsibility for fixing roof leaks would mostly fall upon the landlord. In the case of homes on the market, the liability for roof leaks rests on the seller. After the sale, it would transfer to the buyer, unless the causes are covered by home warranty or homeowner's insurance, or any other protection plan. The sale agreement may contain clauses for a home inspection to reduce changes of the repair liability reverting to the seller.
Q.
Should I hire a roofing contractor instead?
A.
If you are facing problems with your roof that aren't covered by a home warranty or home insurance, it is the best decision to get a roofing contractor on the job. Since roofs are complicated and specialized parts of the home, they need an expert working on them.
Q.
When can I start making claims?
A.
Home warranty plans have a waiting period of 15-30 days to reduce the possibility of misuse. After this period, you can request services when you see a covered issue arising.