Energy Conservation Tips For Home
PUBLISHED: November 24, 2013
•
5 MINS READ
This is the electronic age. Hundreds of new gadgets and appliances throng the buyer's market every day. The consumer is literally spoilt with options that tend to reduce the burden and thereby bringing handiness into our lives. The convenience however, comes with many riders. Remember, the onus is on us to conserve energy and shield our resources from superfluous depletion.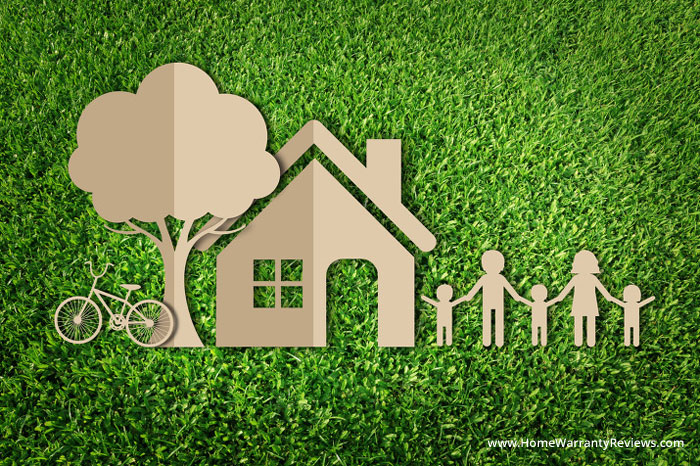 An energy-efficient home will keep your family comfortable while saving you money. Whether you take simple steps or make larger investments to make your home more efficient, you'll see lower energy bills. Over time, those savings will naturally pay for the cost of improvements and put money back to where it belonged, your pocket.
Now, let us deliberate and gather some thoughts on saving energy at home. Remember; following these tips promptly have added repercussions too, like increasing the lifespan of your appliances.
Small Appliances
Cook with small appliances. Cook with your toaster oven, electric skillet and slow cooker for specialized jobs, rather than the range. Small appliances use less energy.
Use the microwave. Microwave ovens shorten cooking times, which saves energy.
Run cold water for disposal. Hot water requires energy to warm the water. Cold water saves energy and solidifies grease, moving it more easily through the garbage disposal and pipes.
Refrigerators and freezers
Purchase an Energy Star model. When buying a new refrigerator or freezer, look for the Energy Star label. Energy Star refrigerators and freezers can save you hundreds of dollars on your electric bill over the life of the appliance.
Select the right size. Determine your household's needs before purchasing a refrigerator or freezer. One that is too large wastes energy.
Defrost a manual-defrost unit regularly. Frost makes your unit work harder and wastes energy. Don't allow more than one-quarter inch of frost to build up.
Stay away from direct heat. Place the refrigerator or freezer away from direct sunlight and other heat sources such as ovens or ranges. Heat will cause the unit to use more energy to stay cold.
Dishwashers
Run full loads. Always wait until you have a full load before running your dishwasher. You run fewer loads and save energy.
Use short cycles. Select the shortest cycle that properly cleans your dishes. Shorter cycles use less hot water and less energy.
Skip rinsing dishes. Rinsing dishes before loading them into the dishwasher wastes energy. If you do rinse, use cold water.
Ranges and Oven
Reduce the heat. Begin cooking on a higher heat setting until liquid begins to boil. Then, lower the temperature and simmer the food until fully cooked. A fast boil doesn't cook faster than a slow boil, but it does use more energy.
Don't peek in the oven. Resist the urge to open the oven door while baking. Every time you peek, the temperature drops 25° F and requires additional energy to bring the temperature back up.
Use retained heat. Turn off cooktops or ovens a few minutes before food has completed cooking. Retained heat finishes the job using less energy.
Washers and Dryers
Adjust the water level. If you have a washer that allows you to control the load's water level, adjust the level according to laundry load size. You can save energy by using less hot water for small loads.
Run full loads. Always run a full load in your washer or dryer. Running full loads allows you to run your washer or dryer less often.
Wash laundry in warm or cold water. Washing laundry with warm or cold water works your water heater less. Use hot water only when the greatest cleaning is needed.
Water Heaters and Water Usage
Purchase an energy-efficient model. The initial cost may be more but operating costs are less in the long run.
Purchase the correct size. Consider your family's hot water needs. If your water heater is too large, it uses more energy than needed. If it is too small, you may run out of hot water.
Purchase a natural gas water heater. If you currently have an electric water heater, consider replacing it with a natural gas water heater. When it comes to heating water, natural gas is less expensive than electricity, and it heats more water faster during heavy use.
Lighting
Use Energy Star compact fluorescent light bulbs. Energy Star compact fluorescent light bulbs last longer and use up to 75 percent less energy than standard light bulbs. You can cut your electric bill by $60 per year if you replace the standard bulbs in your five most frequently used light fixtures.
Use natural lighting. Open curtains and shades during the day instead of using lighting. Consider skylights and solar tubes during remodelling or new construction design. This allows the maximum use of natural daylight.
Plan your lighting. Not every room needs the same amount of general light. Plan within a room to provide general background lighting and supplementary task lighting.
Air Conditioners
Purchase an Energy Star model. Energy Star room air conditioners cost at least 10 percent less to operate than conventional models.
Use a timer. Set the plug-in timer to turn off the air conditioner when you leave home and to turn it on just before you return.
Purchase a unit with varying fan speeds. Use a room air conditioner with fan speed control. This allows faster cooling when needed and quieter, more efficient operation at other times.
Keep the unit centrally located. To allow better air circulation, install your room air conditioner in the window or area of the wall that is nearest to the middle of the space being cooled.
Making your home energy efficient can be as easy as discussed above. Who doesn't want to save money and the planet at the same time?
If you are a responsible homeowner, make sure you have appliance warranty policy to protect yourself from costly repairs.