Estimating Home Maintenance Costs
PUBLISHED: May 12, 2015
•
4 MINS READ
Home maintenance is an integral and expensive part of homeownership. Every homeowner worth his salt will swear that without proper maintenance of household appliances/ systems, the comforts of his home can be rendered ineffective. But have you ever wondered about home maintenance costs.
It goes without saying that appliance repairs and replacements are costly. Not to mention the added trouble involved in looking for a trustworthy contractor and getting him to do the repair job at a reasonable price. While unexpected repairs can burn a hole in your pocket, preparing for them in advance may help you lessen the impact of the blow. Let's see how you can efficiently manage home maintenance costs without hassle.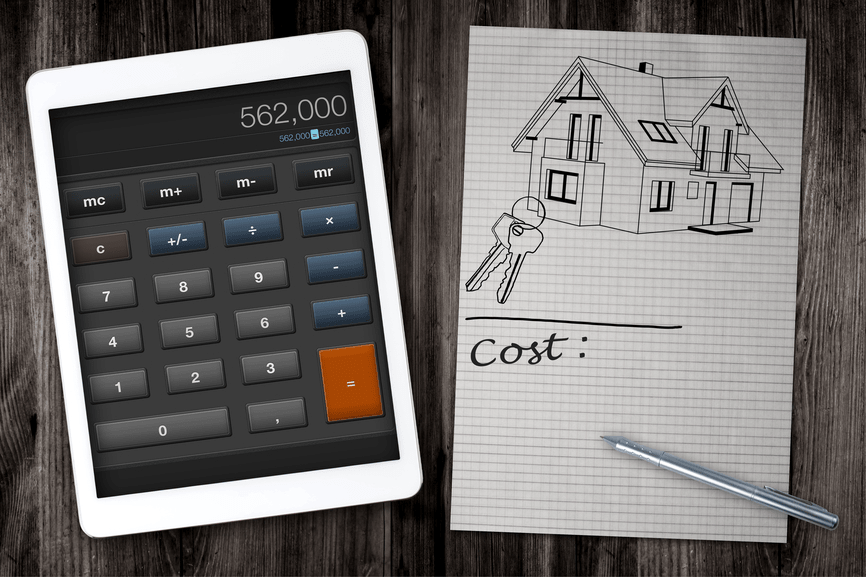 Preparing the maintenance table
Step 1: Identify all the major appliances and systems in your home
The first and foremost step is to make a list of all the appliances and systems in your home. Follow this step by creating a table, you can use an MS Excel Spreadsheet or even a simple paper will do. Make 5 columns, mark the first one as "Item" and fill that column with names of all the appliances you own.
Step 2: Determine the date of manufacture
This is quite crucial. If you have the paperwork relating to the date of purchase like invoice, bills etc, it will be immensely helpful in determining the year in which the appliance was manufactured. Fill the second column with corresponding values of date of manufacture.
Step 3: Determine the life expectancy
Name the next column as "life expectancy". Fill it in with average expected life spans of every appliance/system.
Step 4: Determine current age & years remaining
In the next column, write down the current age of the appliance. If you don't know the exact year of manufacture of an appliance, use an estimate.
Deduce the number of years remaining for an appliances from the date of manufacture and the average life expectancy. If,for any component, the value of this field is less than or equal to 5, chances are high that that particular appliance/system may require repairs in the near future.
Step 5: Estimate replacement costs for each appliance
You can do some research online to find out about the cost of new appliances. Fill that out in the next column.
By now your table should look somewhat like this –
| | | | | |
| --- | --- | --- | --- | --- |
| Appliance/ System | Year of manufacture | Life expectancy | Current age ('15) | Years remaining |
| Refrigerator | 2002 | 13 | 13 | 0 |
| Dishwasher | 2001 | 9 | 4 | 5 |
| Air conditioner | 2005 | 15 | 10 | 5 |
| Washing machine | 2008 | 10 | 7 | 3 |
| HVAC heater | 2000 | 15 | 15 | 0 |
| Water heater | 2009 | 12 | 6 | 6 |
Identifying failure prone appliances/ systems
Any appliance, whose years remaining value is less that 5 is likely to undergo faults and errors more frequently. Shortlist any such appliances and sum up values of their total replacement costs. The amount could be huge or reasonable. If it is huge, it is recommended that you purchase a home warranty plan to ensure budget protection.
Arrive at a conclusion
Once you make a table for every appliance/ system in your house, you will be able to predict which appliances will require repair services in the next 5 years. Avoid focusing on appliances that have more than 5 years remaining.
Look out for expense clusters. For eg, in the above table, both dishwasher and clothes washer have only 4 years remaining, which means they stand a chance to die during the same year. This could lead to an "expense cluster" as you will have to replace two appliances in the same year.
Achieving budget protection
If you feel that you will be encountering multiple appliance repair needs in the near future, we suggest that you invest in some form of appliance protection plan. Ideally, for any homeowner whose appliances or the home itself is over 4 years old, a home warranty is the best bet for budget protection.
These plans offer discounted repairs and replacements services. In most cases, the homeowner only has to pay nominal deductible fee ($40 – $100) for each service incident. Annual premiums for such plans are quite affordable too (around $250 – $500).
Home maintenance does pay off!
Like we said, without proper maintenance, even the best of homes will turn into an almighty mess. As the old saying goes, a stitch in time, saves nine, likewise timely maintenance could save you loads of money on appliance repairs later.
You can go through Home Maintenance Tips to become aware of the steps you can take to keep your home and its appliances healthy. You can also read about various Home Warranty Plans to secure budget protection and peace of mind.