Rekey or Replace Locks: What Would You Choose?
PUBLISHED: October 17, 2018
•
6 MINS READ
In order to keep you safe at home, your locks should be rekeyed or replaced from time to time. The question is whether you trust your locks, then a simple rekeying would do but if it's more than that then the safest thing to do is change the lock entirely. So, should you rekey or replace locks? Which one is a better option? Know it here!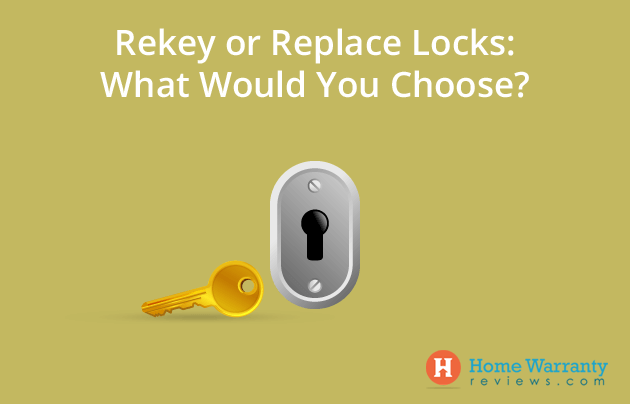 Rekey Or Replace Locks : Know The Pros And Cons
Let's find out about rekeying and replacing locks and look at the pros and cons of the two before you ahead and make the decision to do either of the two.
Rekeying Locks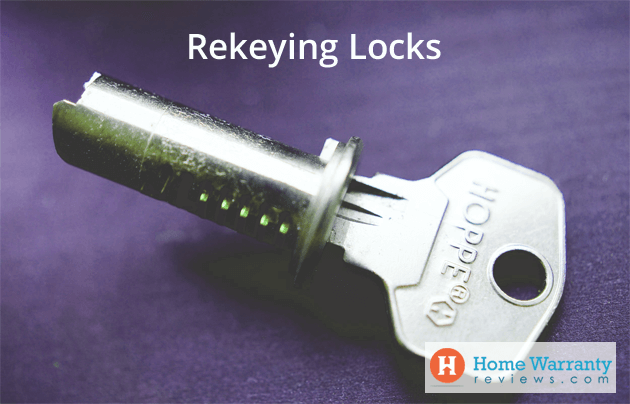 When it comes to rekeying a lock, the locksmith removes the pins and springs in the lock cylinder and replaces them with new pins and springs that work with a new and different key. This can be done unless a lock is malfunctioning or a different style and it needs to be rekeyed to be kept in operation. The most common reason why locks are rekeyed is to maintain key control when there is a change in possession of the property.
The key control means that you should account for all the keys that are made to operate the locks. If keys are loaned then key control is lost and then you would not know who would have access to your home. Usually, with single-builder communities, they make locks with a master key. While the use of the homeowner's key may prevent the future use of the contractor's key, there are often master pins left in the lock.
Master Pins and Rekeying
Each master pin doubles the number of keys that will operate the lock. In different instances, there are as many as 16 different keys would operate a single home's locks. Rekeying would remove these master pins and eliminate the possibility of another key operating the locks.
Rekeying allows a locksmith to examine the condition of the lock and its installation. This will help them check the many problems that can be corrected without replacing the lock. Usually, locks are lubricated when rekeyed and make them operate much more smoothly. Also, several problems will be discovered to indicate that the locks should be replaced. There are some manufacturers that offer locks that can be rekeyed by consumers. These are not the standard pin tumbler locks. To allow rekeying without disassembly introduces a lot of additional parts that can lead to malfunctions and these tend to be easier to bypass than the usual locks.
Replacing Locks

In uncertain circumstances, you should replace your locks. Due to wear and tear, sometimes locks are beyond the point of repair. This is why you should upgrade your locks and based on protecting your household, you should choose a good quality locking hardware.
While some might want to replace the locks for aesthetic reasons or to help people with disabilities. Lever handle locks are both attractive and easy to operate than a knob. In a similar manner, deadbolts are available with an interior thumb turn. There are also electronic locks that are fast becoming popular and they offer greater convenience and security. You should consult a locksmith to know which is the best locks in the market.
When Should You Rekey?
Here are the two most common scenarios to Rekey your locks:
Only if you are looking to change the key and you're happy with your locks as the old key does not work anymore. This could be the case if you moved into a new place and have no idea who else has a key. The other is you lost a key and hope nobody else finds it and opens your home.

The second reason is when you have different keys for different locks and you want them all to match one single key.
When should you change your locks?
You could change locks based on different color or design.

Upgrading your security and this means that you have to change your locks to high-security locks or electronic locks.

The last option is if you have locks of different brands and you want them all to work with the same key. This means that you have to change the locks to the same brand and rekey them all to one key.



Only in cases where picking a lock or rekeying is more expensive is when you should look at getting a new lock and change it.
Pros for Rekeying Locks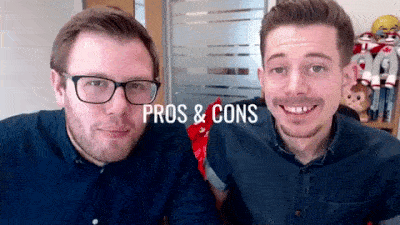 1. Increased Security
By rekeying your locks, you can increase the overall sense of security. This is because it is the easiest way of resetting your key control and nullifying other keys that can operate the lock. It is common for new homeowners that recently moved into a new home. This is so that the previous owners or anyone with a copy should not be able to walk into their home.
2. Cost-Effective
The main components that are changed are the key pins that are housed with a lock cylinder. These pins are inexpensive when compared with a new lockset. This makes rekeying more affordable as compared to changing the locks. You would mostly have to spend on the amount of time taken to get it together and the cost of the locksmith.
3. Quick And Easy
It is relatively quick and easy and does not require a lot of manpower to rekey with the right set of tools. You need a key decoder, a spanner, catch tool and current key that you are using to rekey. This might take longer if it has never been done before but this can be said for anyone replacing their locks without the help of the locksmith.
Cons for Rekeying Locks
1. Limited Security Upgrades
The limitation is that rekeying will give you limited security boost. This does not say that it does not help at all but it does not change any security features of the lock. Therefore you should decide if you should continue with a subpar lock in place.
Pros for Replacing Locks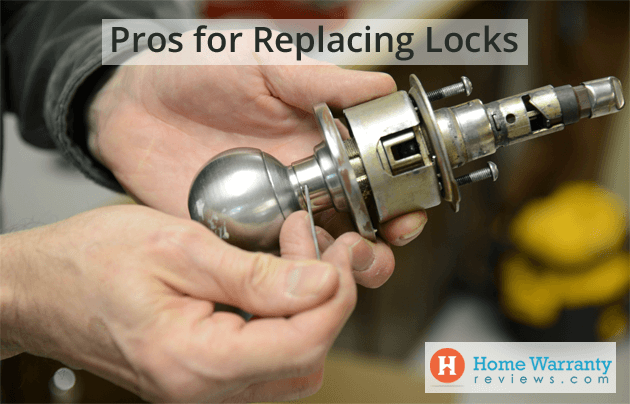 1. Customization
You will have the ability to customize your security which is usually taken for granted. This means the influence that your locks look and feel and how it functions with the other components of your home security. With your lock, you can add more security pins or longers screws. Replacing your lock gives you a brand new security canvas to play with.
2. Ability for Upgrades
You can upgrade your locks if you choose to replace the locks instead of rekeying them. This means that you can increase the security measures that you had in place for your home. You can opt for a Grade 1 upgrade from a Grade 2 lock or ditch the traditional locks and get smart locks.
Cons for Replacing Locks
1. Pay for parts and labor
Replacing locks will cost you much higher costs as compared to rekeying. This simply because of the cost of involved and the cost of the lockset that you desire. The cost of the lockset alone is more than the average key pins. If you do not look to shell out that much money then this could be a con.
Rekeying or Replacing Locks
1. Are you satisfied with your locks' brand?
If you are not satisfied with the brand of your locks then you can change these locks. Instead, you could rekey it to add a layer of security or have a master key system. Replacing locks would be a waste of money if there is no real need when its easier and cheaper to rekey your locks.
2. Did you lose a set of keys?
This happens to almost everyone and if you feel that you are compromised then the cheapest option is to rekey your home. This is because all you did was lose the keys and the lock works just as fine. The main thing is to ensure that the thieves do not have access to get into your home.
3. Should you change locks for security purposes?
If you want to change your locks, you can choose to rekey or replace them altogether. If its security you are worried about then you should never feel compromised. The goal is to ensure that you increase your security measures by getting a higher grade lock and rekeying is not the way to go. Instead, you should search for the best type of lock in the market. If you want to tighten the potential loose ends then you should choose to rekey.
4. How much are you willing to spend?
For most people, the budget is what people would look like the main determinant of whether or not you should rekey or buy a new lock. The cost of the two processes differ and sometimes it might be the most important thing to the homeowner. If security has not been compromised then the low price rekeying might be better based on the price of replacing a lockset.
5. Do you need a lock upgrade?
Even if you love your locks, there is a mindful fact that it will not last forever. If you use a strict lock maintenance regimen then it will need to be upgraded and replaced eventually. In order to increase the security of your home, you should have a new lockset and replace an old lockset instead of rekeying it.
6. Has your home been broken into recently?
If you were recently burgled then it makes sense that you change your locks. You can determine between replacing your locks and rekeying but the safer thing to do is to change your locks. But if they broke through the windows, then you should repair the window, fit grills and leave the locks. But if the break in damaged your lock then you should look at replacing your locks rather than rekeying them.
7. Are you moving into a new home?
You should make sure that you have pre-installed security measures. There is room for change and increase security. Further, you can move into a new home and not be aware who might have a copy of the spare key and this makes your house vulnerable. This is why it's better you should have all your locks in your home rekeyed. If you feel it's better to replace the locks then you should definitely replace them.
Why You Need a Home Warranty?
Rekeying is one thing but just imagine if there is damage due to wear and tear to your appliances and systems all year round. Then you will be at the receiving end of paying several large bills and this would not hold good if it eats into your savings or if you just don't have the money to keep fixing everything that breaks down in your house.
Unlike most home warranties, American Home Shield offers rekeying services which beneficial especially for new homeowners that look for rekeying services. This is because new homeowners would be wary if others have access to their home.
With a home warranty, it pays for all repairs and the money for a replacement. A home warranty cannot be used to replace a home insurance. This is because a home insurance deals with damages caused by unforeseeable calamities and theft. While a home warranty deals with repairs and replacements.
Benefits of HomeWarrantyReviews.com
Come on down to HomeWarrantyReviews.com and get your free quote on the best of home warranties in the market and ensure that you have one that got your back. Read from the information, research and reviews that are mentioned on the website. With over 11 years and over 80 companies being reviewed, you can determine the best one in your region. Before you sign up for a home warranty, you should know what's covered and what's not by a home warranty and this will help you decide whether a home warranty is good for you.
In case, you have a home warranty and the service was not up to the mark, you should use the Complaint Resolution Program to ensure that your issue reaches a home warranty representative and that the complaint gets resolved. You should know that if the complaint is not resolved with 30 days then it will be published online.