How to Enjoy a Sweet Smelling Home?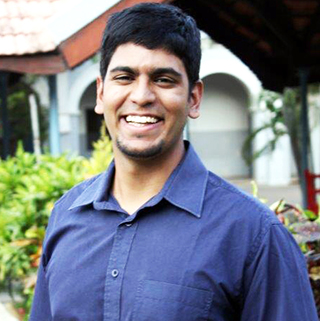 By Steven De Nazareth
Updated: January 24th, 2019
There's something special about a home scent. Though you may not be totally aware of it, you can clearly make it out when you walk into a room and certain smell hits you. Whether it's the distinctive sweet smell of your grandmother's home or the fact that you need a deodorizer to eliminate these foul smells. This means that you should spend time to deodorize kitchen drains, take out the trash and wet waste and pay particular attention to cooking. Smells say it all about your home and if you are not careful then this could be a cause of concern for most homeowners.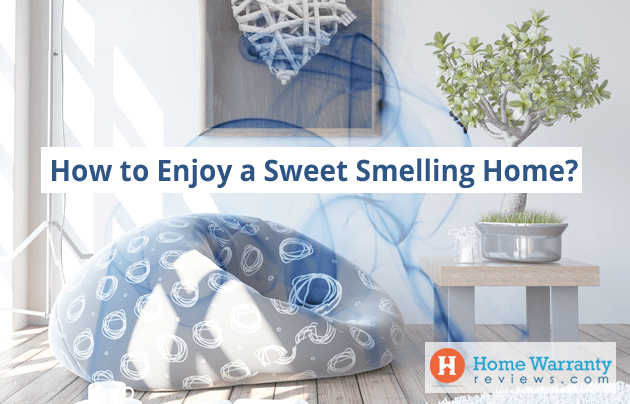 A sweet smelling home is welcoming and it adds a sense of definition and tone to your home. You should learn some tricks of the trade to ensure that your home smells fresh and distinctive. This means that you should take trouble to ensure that you have what it takes to fight bad odors and also add a touch of fragrance to the delight of guest that are sure to visit even more.
15 Room Scents For Your Home
You should look forward to adding some scent that would help add some character to your home. This would pave the way for memorable conversations and sure to send your questions your way on your home.  Here are 15 of the best methods or tips to make your home sweet smelling:
1. DIY Natural Room Scents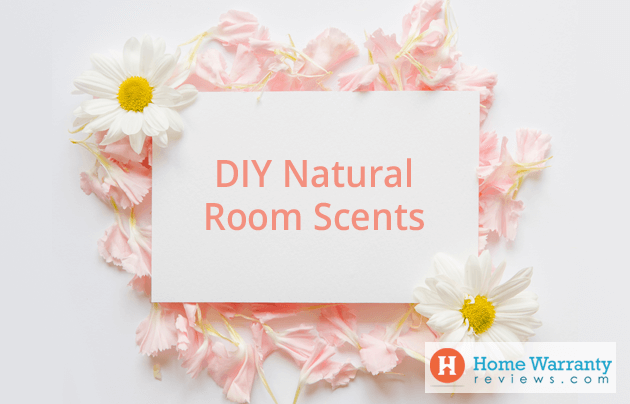 Add a customized scent that makes your room smell lovely. Simply a combination of natural ingredients and choose from a variety of methods to make them scents and use them when necessary.
2. Fresh Homemade Lemon Air Spray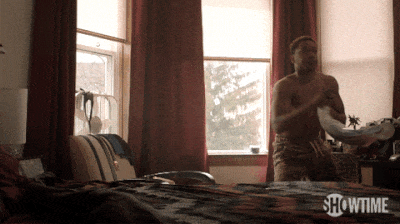 This is a simple and can be made in batches so that it can be used all year round. Just dissolve one-eighth cup of baking soda into two cups of hot water. Then add half a cup of lemon juice to it and pour it into a spray bottle, shake it up and spray freshness into every room in your home.
3. Homemade Jelly Air Freshener
These make fantastic gifts that you can distribute among friends. All you need is gelatin water, essential oil and salt. What's wonderful is that they are easy to make and let you breathe sweet smelling air and easy.
4. DIY Citrus Deodorizer Disks
Don't you love the smell of citrus? It's fresh, clean and perhaps ensures that it does not keep a room stale. You can choose to customize it, keep it toxin-free and making it into deodorizing disks is inexpensive.
5. Dried Lavender Air Freshener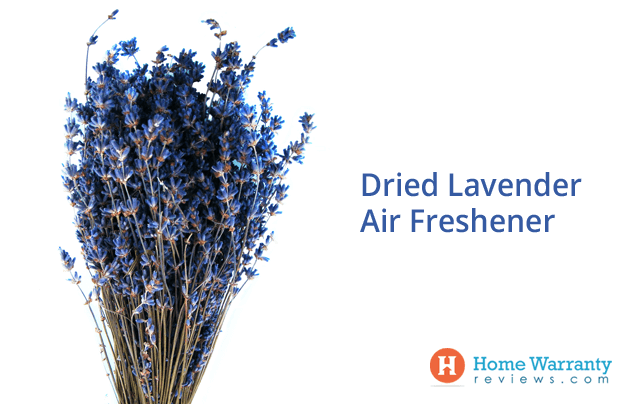 In order to create this air freshener, you need to to combine equal parts of dried lavender buds and baking soda and shake it well. Simply add 3 drops at a time till you get 24 drops in total of lavender-scented essential oil and shake it up after every 3 drops. Once your done, place the jar in any room and enjoy this smell that soothes you and your friends in the room. In order to make the scent more subtle, you can close the jar and punch holes into it.
6. Citrus Refrigerator Odor Absorber
Just cut an orange in half, eat the orange sections and pulp and then fill the orange shell halfway with salt. Then you need to place shell in the small bowl and put it back in your fridge to freshen up things to absorb stale and smelly odors that the orange shell infuses and this will take out all the smell in the refrigerator with fresh and citrus scent.
7. Eucalyptus Leaves in a Vase
Not only does it look really beautiful but eucalyptus leaves are strongly scented foliage. These heart-shaped leaves can be placed in a vase or on dried sprigs in the vase. It looks beautiful and works great over a long period of time.
8. DIY Garbage Disposal Cleansing Cubes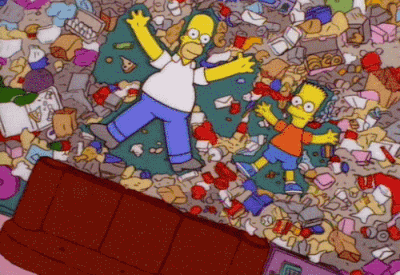 It's as simple as getting things done in a few quick steps. All you have to do is chop peels from three lemons into small pieces and spread out into an ice cube tray. The next thing that you have to do is pour one and a half cups of distilled white vinegar evenly into the tray and freeze it. Then you need to remove the cubes from the tray once frozen and store in a gallon size plastic freezer bag. All you have to do is send one down the garbage disposal to enjoy your dose of fresh, lemony scent.
9. Perfect Tea Bag Touch of Aroma for Small Spaces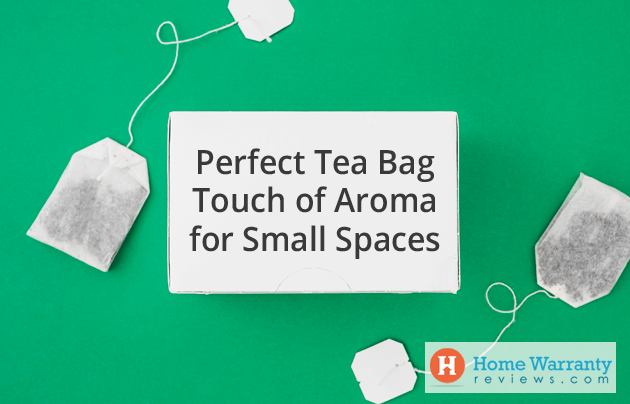 When it comes to small spaces, you need ensure that it is overwhelmed with strong smells. Rooms like bathrooms, closets and laundry rooms are the spaces that can use a really inexpensive option. All you have to do is hang three to four bags on the back of the door. These tea bags should be with a drop or two of essential oils to help you feel the aroma spread in this small space.
10. Easy Natural Air Freshener
All you have to do is gather pine cones and add a couple of drops of your favorite scented essential oil like cinnamon. Just place these pine cones on a basket and breathe easy.
11. Make a Potpourri Wreath
Make a potpourri wreath and bring on that decorative fresh fragrance to your home. Just brush some glue over the surface of the green styrofoam wreath and cover all the spots with potpourri. Simply leave it to dry add a wide bow and ribbon for decorative purposes and place it somewhere where all your guests can enjoy looking at it too.
12. Easy Simmering Extract
The best way to infuse your home with great smell is from the stovetop. Add good-smelling items like cinnamon sticks,vanilla extract, almond extract, or even apple cider to a cup of water in a saucepan on low heat on your stovetop. Once done, you can choose to be creative with your scents especially when the weather begins to chill in the evening.
13. DIY Deodorizing Spray
All you need is to get a spray bottle, distilled water, a teaspoon of baking soda and 12 drops of your favorite essential oil like lavender and eucalyptus. Just mix these essential oils into baking soda in a bowl and pour the mixture through a funnel into a spray bottle. When you're done, you should top the bottle off with distilled water and shake it up. Spray this on fabric, upholstery, carpet and lovely fresh whole-home smell.
14. Homemade Reed Diffusers
If you need to make an entire room smell divine, then you need some essential oil reed diffusers and the flavor of your choice. Just a simple DIY project will keep your nose and guests happy and plus they will give you a relaxing spa vibe visually.
15. DIY Trash Can Deodorizer Disks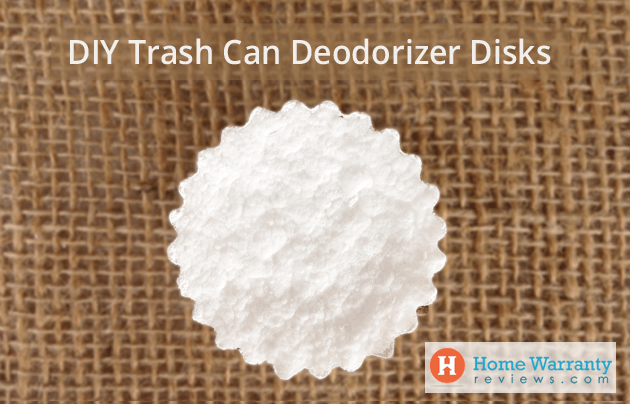 Make your very own DIY trash can deodorizer disks in easy and quick steps. All you need is to combine three-fourth cup of baking soda with one fourth of distilled water into a thick paste. Then you need to add 20 drops of essential oil of your choice and pour the entire mixture into a silicone muffin pan. Just allow the disks to dry for close to 48 hours. Then remove them and store them in an airtight container or plastic bag. Just attach the underside of the lid of your trash can with a slit plastic herb container or something similar and enjoy the a trash can that not smell bad.
Additional Tips on Freshers
1. Make an Air Freshener with Spices

All you need to do is add a mixture of allspice, orange peel, cinnamon, cloves and ginger to a pan to boiling water and leave it to simmer. This will give you an instant burst of homely fragrance and brings out that Christmas cheer when guests come around.
2. Reduce bad smells with vinegar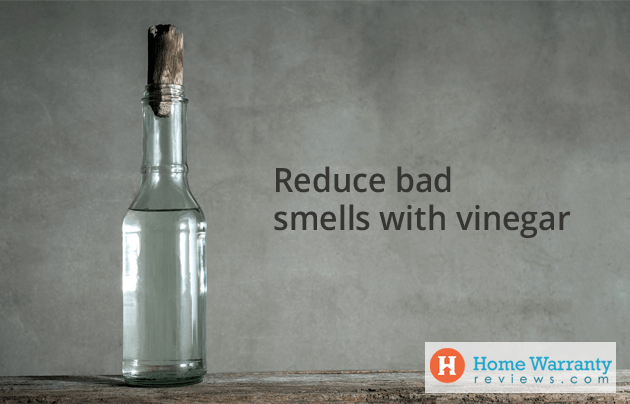 One of the best ways to get rid of bad smells is with vinegar. You are sure to find one bottle in the back of your cupboard and its a great way to hold of bad odor. Just fill a few containers half full with vinegar and then leave them placed around the room which resonates a bad smell.
Also, if your home reeks of cigarette smoke then you should douse a hand towel with vinegar and wrign it before walking all round the house swinging it about to get rid of the smell.
3. Stop your fridge smelling with vanilla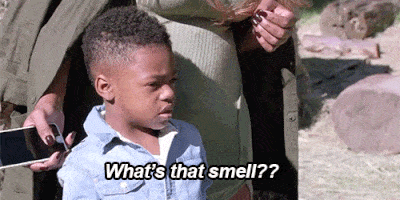 Add a few cotton balls soaked in vanilla and an open container of ground coffee. That should sort out the problem.
4. Remove burnt smells
Did you leave the roast to burn? All you have to do is sprinkle salt onto the burnt mess and the smell disappear. It's as simple as that!
5. Make a Natural Bathroom Air Freshener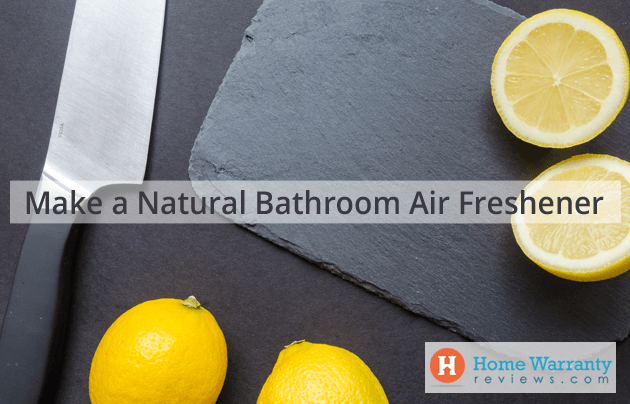 In order to freshen up your bathroom, you don't need those aerosols. Just cut a few lemons in half and place them cut side up in a dish in the corner of your bathroom.
6. Easy Recipe Natural Air Freshener
Simply add an ounce of water into a small spray bottle with 10 drops of your favorite essential oils like chamomile or lavender. Spray this on upholstery and around the bedroom. Also, if you need a stronger scent then try eucalyptus.
7. Use cat litter to make your cupboard smell clean
Though it might sound a bit odd, you could get rid of damp and stale cupboard smells by popping the box of clean cat litter in there and soak up all unsavoury smells.
8. Use tights to make a herb scent bag
You can make a scent bag with an old pair of nylon tights with your favorite dried herbs like lavender, cinnamon and lemon and tie it up at each end and place it in a corner of the room. Add pieces of gingham or a lovely looking fabric and fill it with herbs. Also, you can add a strand of ribbon and hang it off a door.
9. Purify your air with houseplants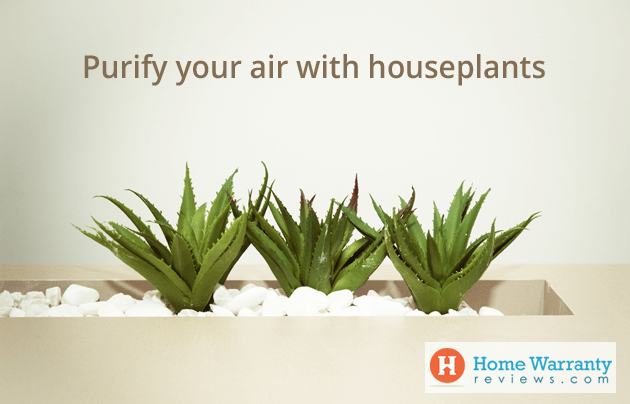 After you are done purifying the air with household smells, you should keep the air pure and fresh with the use of plants. These plants include Bamboo or Aloe Vera that can be used to clean up the air.
10. Bake to make your home smell lovely
There's nothing better than the wonderful smell of baking. It's sure to make you feel at home and the best way to keep a whole lot of guests entertained as they devour your food.
How to Make Your Home Smell Even Better
Here are 6 novel ways to make your home smell great irrespective of the time of day or the season of the year. Use these tricks of the trade to ensure that your home has a beautiful fragrance all year round.
1. Make a stove simmer
Simply simmer water in a small saucepan and add citrus slices and herbs like lavender and mint. Here the heat permeates the sweet scent throughout your house and the easy trick is that its smell radiates and blends well into the evening.
2. Make your own scent-filled jars
Just like the stove simmer, you can add the substances to the mason jar and these make great gifts. All you need is add simmering water and ingredients like cinnamon sticks and dried apples to the jars and the whole house smells like the holidays.
3. Clean your garbage disposal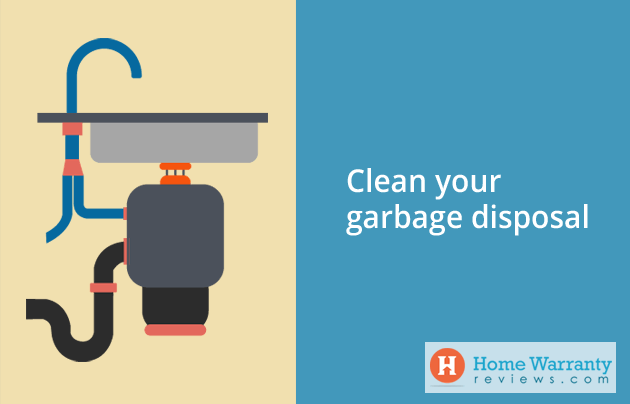 If there is a stink that lingers then you should check the sink. Add a dollop of lemon scented dish soap down the disposal, run the water and turn it on. Otherwise, you can run lemon or lime rinds through the disposal and this is followed by lots of water. If you find that the smell persists then you should pour a cup of baking soda and run warm water.
4. Place candles strategically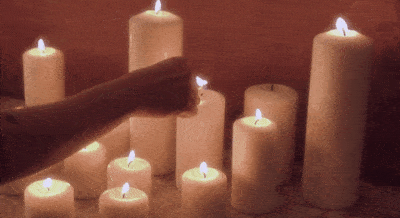 If candles can make your home smell sweet, then you should carefully place them around your home. Put a few of them where you least expect them and don't light them. Put it in places like the linen closet, areas where fabric is stored and where it can absorb the scent. This is a nice surprise everything you open the doors. These unstoppable candles have long-lasting scent and come in modern designs.
5. Bring the outside in
Add indoor plants to clean the air and beautify your home. There are several plants like geraniums, eucalyptus, corsage and orchids that offer pleasant fragrance.
6. Soup up your air vents
Add a car deodorizer to your vent's metal slats and as the air blows it will bring scent throughout the room. You should make sure that the car deodorizer is placed on a vent that has a steady flow of air.
Home Repairs and HomeWarrantyReviews.com
Are you worried that your home appliances and systems would require constant need repair? Would you rather tending to them as they get older and worry about missing parts and the complexities that come with it? Let that be a thing of the past with a home warranty. Here a qualified technician from a home warranty company would tend to your repairs.
In order to ensure that you sign up for the right home warranty, you should do your homework with HomeWarrantyReviews.com. Here you can read from several insightful articles, look at reviews done by people just like you and use several tools like the home maintenance calculator and the mortgage calculator. This will help you better decide if you should go ahead with a home warranty. This is how you can effectively mitigate your appliance repair, expenses and replacements with a home warranty
With the home maintenance calculator, you can determine the difference between out of pocket expenses as against a home warranty based on the age of your home and the age of the appliances and systems. The mortgage calculator, you can determine if you have signed up for a mortgage plan with an interest rate that works in your favor.
Also, you can use the Complaint Resolution Program if your home warranty service provider did not complete the job in the best possible manner. Here by opting for the Complaint resolution program, you can get your complaint resolved using this tool and if not it would displayed to the world at large after 30 days. If your complaint has been resolved and if all goes well then the complaint would be resolved and the work on the appliance would be done based on your expectations and conditions.
Did you find this article helpful? YES | NO
Thank you for your feedback!
Sponsor
Featured
Disclaimer : We get paid from our Advertising Partner for this listing.
Free one-month coverage on purchase of single payment plans
Over 11 years of experience in handling more than 250,000 service requests
One of the few companies that offer coverage for roof leakages
Covered over 1,000,000 homes across the country
---