American Home Shield Versus The Competition
PUBLISHED: January 22, 2018
•
6 MINS READ
American Home Shield popularly referred to as AHS founded the home warranty industry in 1971 and remains the largest home warranty provider till date. It offers its services across 49 states in the U.S. including the Dist. of Columbia. The company was recognized with the Best in Service award by HomeWarrantyReviews.com for the year 2014. AHS has also won HomeWarrantyReviews.com's Top Rated home warranty company award for three years in a row from 2015 to 2017. It is recognized as an accredited business by the BBB and has a 'B' rating. The Women's Choice Award for 'America's Most Recommended Home Warranty Provider' was presented to AHS for the years 2014-2016.
American Home Shield's goal has been the same since the day it was incorporated, 'to make owning a home easier by helping customers protect their budgets from large, unexpected repair costs'. The company has a massive network of qualified repair professionals that includes over 13,000 contractors and 45,000+ technicians.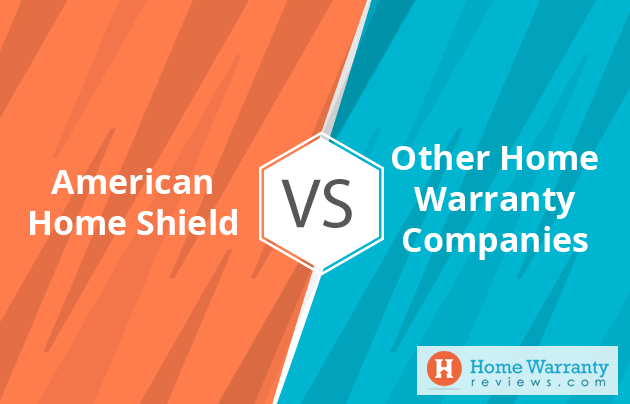 What makes AHS different from its competitors?
Here are some qualities of American Home Shield that differentiates it from other home warranty companies.
1. Knowledgeable repairmen: American Home Shield has been consistently known for being there for its customers and sending out skilled servicemen when the time of need arises. AHS also recognizes the best contractors in their fields in order to encourage them to provide excellent service.
BOB NOVELLO GEORGETOWN – Texas 11-13-2017
It's quite comforting that I can call AHS whenever I have a problem with my home. I make 1 call and have a knowledgeable repair person there in a timely fashion for a reasonable deductible amount.
2. Timely service: AHS works towards providing its customers with timely services in order to reduce the inconveniences caused due to appliance breakdowns.
RYAN STEVENS RUTHERFORDTON – North Carolina 11-20-2017
Handled my problem quickly had well pump die and was without water for 1 day. Pump died at night went online to submit service and had it fixed next day. Very happy with the service. Also had a mini split system replaced within a timely manner. I would recommend this company to everyone who owns a home.
3. Reliability: AHS is known for being reliable when it comes to sending out good contractors in a short time.
KAREN BARNETT KENNER – Louisiana 11-20-2017
I am very satisfied with Home Shield Home Warranty, which I have had for 10 years in two different homes. I do not have to worry about finding someone reliable to come into my home. Also, I do not have to wait a long time to get things fixed. I need this service and am completely satisfied.
4. Ease to schedule services: AHS' website is easy to navigate and makes it easy to file a claim. You can instantly file a claim online without having to call and wait on hold to make a claim.
SAMANTHA GUZMAN COLORADO SPRINGS – Colorado 11-03-2017
We used our AHS warranty to have our furnace repaired. I used the website to request the service, and it was very clear and easy to do. Within a hour after submitting my request online, an associate called me to set up an appointment. She was able to get someone out here that same day. The woman I spoke to was kind, professional, and very helpful. The gentleman who came out to service our furnace exhibited all of those same qualities and our furnace was an easy fix. I really appreciate the value in having this home warranty. It really puts our minds at ease because you never know what can go wrong with an older home. Thank you AHS!
5. Effortless replacements: AHS is more than happy to replace your broken systems and appliances that are covered by the policy.
DEBORAH RAUS ARVADA – Colorado 11-12-2017
I have had American Home Shield for about 10 years. I have had to have my water heater replaced twice. Stove top due to renters damaging it. And most recently my microwave. As I had done some renovations (starting with the replacement of the stove top) it was great to be able to pick out the color for my new microwave. They sent an email asking if the microwave was suitable and after looking at it I decided a black one would go better than stainless steel. I sent back the e-mail with the color correction and it was accepted. When it arrived I assumed it was just being delivered. I was pleasantly surprised when the delivery came with the installer (I thought I might have to wait for that part). The old microwave was removed and replaced in no time.
What Plans Does American Home Shield Have?
AHS has 4 unique plans to suit the different needs of homeowners. They are the Systems Plan, Appliance Plan, the Combo, and a Build Your Own Plan. The details of the first three plans are mentioned in the table below. In the build your own plan, you can add only the systems or appliances that you want to be covered.
American Home Shields Plans Coverage
Systems Plan
Appliance

Combo

Air conditioning (including ductwork)

Refrigerators

The combo plan is the combination of the systems plan as well as the appliance plan.

Heating (including ductwork)

Dishwashers

Customers

save an average of $14

a month when they buy the combo plan.

Electrical

Clothes Dryers

Plumbing

Clothes Washers

Water Heaters

Ranges/Ovens/Cooktops

Garbage Disposals

Built-in Microwave Ovens

Instant Hot/Cold Water Dispensers

Free-standing Ice Makers

Central Vacuums 

Trash Compactors

Smoke Detectors

Garage Door Openers

Doorbells

Built-in Food Processors

Ceiling Fans
American Home Shield allows you to extend your plan and opt for add-ons by paying an additional cost for the following items:
Swimming Pool or Spa

Well Pump, and
How much do plans by American Home Shield Cost?
If you are wondering how much an American Home Shield warranty will cost your home, let us tell you this. The cost of an AHS policy ranges from $249 to $500+. However, the cost of the plan varies from home to home depending on factors like the age of the home, the age of the appliances and systems, and the state in which your home is located. You can get a free home warranty quote from American Home Shield by entering your Zip code and Email address. On submitting these details, AHS will email you a free quote.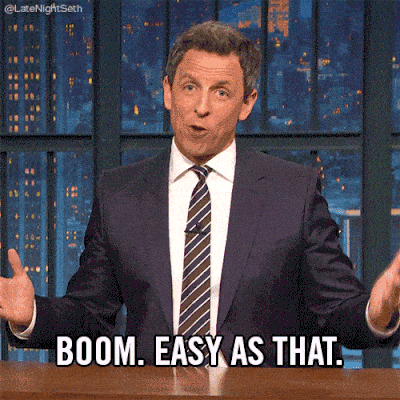 In addition to the cost of the policy, you will need to pay a service call fee or a deductible for each covered repair or replacement. AHS provides you with 3 options for your service call fee – $75, $100, and $125. You can choose the amount of your deductible according to your budget while buying the policy. In policies where you choose a higher deductible, the cost of the policy is lower when compared to a policy where one pays a lower deductible.
What exactly does an American Home Shield warranty cover?
AHS covers normal wear and tear on the appliances listed in your plan along with their components. For example:
If your water heater stops working because of a broken part that is rusted or old, it's covered

If your child stands on a dishwasher door and the seal breaks, the repair cost would not be covered
The Limitations of the policy
Every home warranty company has limitations on the components of the appliances and systems that are covered. It is highly important to know what you are comparing when you are making a choice between two home warranty companies.
Check whether the coverage that you are looking for is included in the base cost of the plan or whether it requires you to pay and add on to the base cost so as to create the ideal plan for your home.

American Home Shield's base plan

covers ALL components and parts

of your fridge (subject to the limitations and exclusions of the plan). AHS also covers multiple refrigerators in the home without charging any additional fees.
Ps. Don't forget to read the 'Coverage Overview' and 'Limitations and Exclusions' section of the sample contract to get information about additional coverage.
What Keeps AHS Contractors Motivated?
American Home Shield recognizes its contractors and the role they play in satisfying their customers. To encourage their contractors to continue to provide quality service and satisfy their customers, AHS announces its best contractors for their respective fields. It recognizes the best contractors in terms of customer satisfaction for the appliance, electric, garage door, HVAC, plumbing, and pool & spa repairs.
What Does AHS Hold in Store for the near Future?
Earlier this year, ServiceMaster announced to spin-off American Home Shield from Terminix and Franchise Services Group. AHS will be made a separate publicly traded company. This implies that AHS would receive undivided attention giving it a huge opportunity for growth in the home warranty industry.
HomeWarrantyReviews.com and American Home Shield
American Home Shield has won the Top Rated Company Award by HomeWarrantyReviews.com every year since 2014. You can also read detailed reviews on AHS by visiting the company profile page. The page consists of a rating timeline where you can view the performance of the company for the past 5 years. It also gives you an overview of the services provided and showcases reviews that are positive, negative, and neutral in nature. These reviews can give you a clear picture of your experience as a customer could feel like.
HomeWarrantyReviews.com is the #1 consumer research platform for home warranty buyers and lists 8o+ home warranty companies. The website has developed a number of tools to help homeowners like the home maintenance calculator, mortgage calculator, and the complaint resolution program. The home maintenance calculator requires you to fill in a few details about your home like the age of the home, the age of the appliances, the number of repairs and it estimates the amount that it would cost to maintain the home for that year and gives you a list of home warranty companies that would fit your budget. A mortgage calculator is a tool devised to help you assess a mortgage and decide whether it is easy on your pocket or not. The Complaint Resolution Program (CRP) is a platform that facilitates direct communication between the home warranty company and the customer. If a customer submits a negative review on a company that has opted for CRP, the review will be withheld from being published on the website and a representative from the company will contact the customer to sort out the issue. If the issue is not resolved within a fixed time period, the review will be made public. With American Home Shield reviews, you can opt for the Complaint Resolution Program.