First American Home Warranty Versus the Competition
PUBLISHED: June 16, 2018
•
6 MINS READ
First American Home Warranty in short known as FAHW was established in 1984 and has been an industry leader for home warranty from over the past 34 years. First American provides home warranty services across 38 states and the District of Columbia as well. It has even won the 2017 Editor's Choice Award from HomeWarrantyReviews.com. Every year HomeWarrantyReviews.com hands out awards to the best home warranty service providers in the industry on the basis of various criteria. TheEditor's Choice award is bestowed upon a home warranty company which offers the best Digital Experience to its customers on its website and has well-managed its online reputation. 
What Makes First American Home Warranty Better than Its Competitors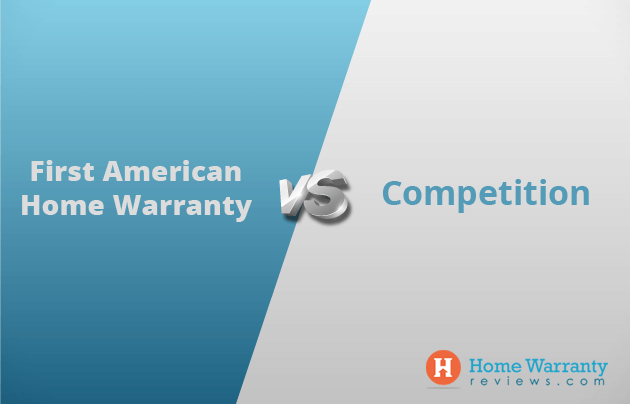 FAHW home warranty has an overall rating of 3.4 out of 5 on HomeWarrantyReviews.com. Some of the key attributes that set apart First American Home Warranty from the others are mentioned below.
1. Easy Replacement
First American Home Warranty has a reputation for replacing appliances if they cannot be repaired. They not only replace appliances hassle-free but they also do it quickly.
CARMEN TEMPLETON PALM COAST – FLORIDA 01-05-2018
This Warranty came as part of home sale. Garbage Disposal unit stopped working and I called a plumber that I had used before. Then I remembered about the warranty and called First American. My plumber spoke to them, then spoke with me, giving me the name of their contractor who was out within 24 hours. Garbage disposal was replaced promptly by the qualified contractor. I paid the $75 service fee.
2. Smooth and Quick Approval of Claims
When customers of First American Home Warranty file a claim, they are approved within a very short duration.
MICHAEL BORRELLI LITTLE ROCK – Arkansas 01-05-2019
The most important thing is that First American home Warranty did eventually approve the replacement of our water heater and paid for it. However, getting them to approve the replacement in a timely manner was a real struggle. If they make the approval process nicer, especially in an emergency situation caused by a failed appliance, I would like their service better and rate them higher.
This is the fifth year of service with First American, and they have always provided prompt repairman and quality repairs.
3. Quick Service Calls
Even when claims are made during busy seasons, First American Home Warranty is quick to dispatch technicians.
LISA LYNN MACDONALD MCALLEN – Texas 11-30-2018
First American Home Warranty is a BREEZE! I was warned by friends that home warranty companies promise low premiums for the first year and then come back with outrageous premiums in years to follow. Not true with First American. Their service is fast and they always send courteous, professional repair companies to my home
4. Excellent Customer Service
While most homeowners face issues with customer service executives, First American Home Warranty responds to calls faster than other home warranty companies.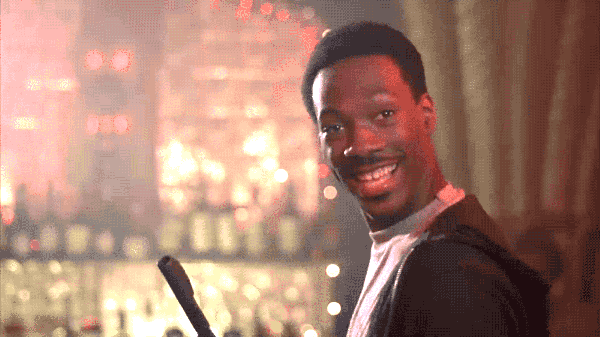 BARBARA LEVINE CALABASAS – California 10-06-2017
I've dealt with another Home Warranty Service prior to using 1st American and the difference in these is quite a lot. I wait on the phone less; I get better and faster service with the contractors and 1st American's customer service are the best.
5. Punctual Technicians
The technicians are punctual and arrive within the time window that they are expected to come at.
MARION MEMPHIS – TN 09-11-2017
A customer since 2005. I wouldn't use any other home warranty service. The service technicians are always professional and knowledgeable. The home warranty is a must for home owners as it has saved us thousands when our central air went out. They always call me before arrival so I can go to work and meet the technician when they're on their way. No big time window that requires me to stay at home all day waiting for them. Get their service, you won't be sorry! You'll be thrilled when your AC or heat goes out and it only costs one service call fee.
6. Pays Itself Off
A First American Home Warranty tends to pay itself off during the course of the year.
JOE DOLAN WEST HILLS – California 01-01-2018
Buying a home is often nerve wracking. Someone else owned it and you have no idea what their lifestyle was, and how that can affect the long term ownership of your new purchase. Simple things like a garage door spring, some piping under a sink, a waste disposal unit – they seem minimal, but you would be surprised how much cost and effort you will endure to do the job yourself. In 4 years owning my home, I have been surprised by one annual issue, and each of them was covered by my Home Warranty plan. That plan cost is minuscule by comparison to the cost of doing the work myself, or hiring an outside contractor to come in and do the work. Knowing that I'm covered for the next surprise allows me to live without the stress of trying to handle what comes next. First American has me covered, and I like that.
First American Home Warranty Plans and Coverage
First American Home Warranty has plans for homeowners as well as for real estate professionals. To know what home systems and appliances are covered in a First American Home Warranty, you need to request for a quote. You can get a free quote from FAHW by providing your ZIP code and the email ID on which you'd like to receive the quote.
FAHW home warranty offer plans starting from less than $1 a day. The terms and coverage are clearly mentioned in the free quote. The cost of the plans varies slightly from one state to another. Get a free quote today and protect your home and your budget. First American Home Warranty employs prescreened contractors who are highly committed to helping homeowners like you to make your lives easier.
About HomeWarrantyReviews.com
HomeWarrantyReviews.com is the #1 consumer research site for home warranty. Having entered the home warranty industry in 2006, the website has been helping homeowners choose the right home warranty policy for their home ever since. Every year HomeWarrantyReviews.com recognizes the best home warranty service providers across the nation and bestows awards upon them so as to encourage these companies to continue to put in an effort to make homeowners lives easier. FAHW home warranty won the 2017 Editor's Choice Award. The Editor's Choice Award is presented to the home warranty company that offers the best digital experience on the website and also includes how well it has managed its online reputation through the Complaint Resolution Program (CRP).
Homeowners also have access to numerous tools on HomeWarrantyReviews.com like the Home Maintenance Calculator, Mortgage Calculator, and the CRP. The home maintenance calculator helps homeowners decide whether or not their home requires a home warranty policy. The calculator requires a homeowner to enter a few details about their home like the age of the home, the ages of the systems and appliances, etc and estimates the home maintenance expenses for the home for one year. The mortgage calculator helps one to select the right mortgage plan for their home. You can enter the loan amount, interest rate and loan term of different mortgage plans and compare the monthly payments of different plans before you finalize on one. The Complaint Resolution Program (CRP) provides a platform for direct contact between the homeowner who files a complaint and FAHW. If a homeowner provides a negative review about a company that has opted for the program, the review won't go live immediately. FAHW is given a chance to communicate with the homeowner directly and solve their issue. If the review is resolved, the review will not be made public, if it is not resolved within the stipulated time, the review is made live. Don't forget to get your FREE Home Warranty Quote!