HSA Home Warranty Responds to Complaints
PUBLISHED: October 2, 2009
•
6 MINS READ
Home warranty companies take lot of heat from consumers through HSA Home Warranty Reviews especially on reviews sites like ourson home warranty reviews. Consumers think home warranty plans provide blanket coverage just like auto insurance. But these are different kinds of insurance products. Chances of your appliances needing repair are much more than your car getting involved in a road accident, although premium you pay is about the same. So, obviously insurance companies have to make some profit to stay alive and that is why there are small print clauses that exclude certain conditions. Not many people will read the contract and will be surprised when their claims are rejected. As pointed out by Mr. Lehmann below, positive experiences are less likely to be talked about and many reviews here on this site are overly negative.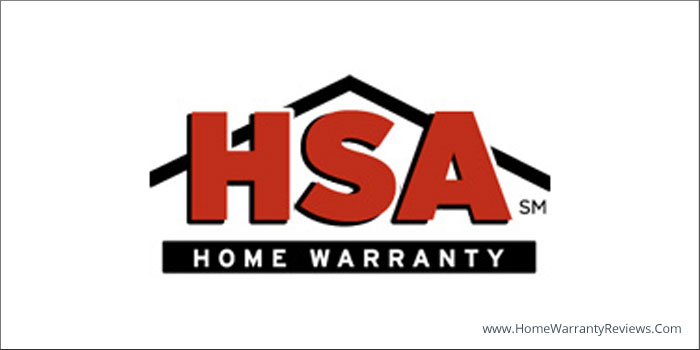 The President and CEO of HSA Home Warranty has responded to the criticism and negative reviews on this site. We appreciate home warranty companies coming out and explaining the facts. We also think they need to ensure home owners understand the product terms before signing the contract. Homeowners Warranty is one of those products that needs little bit of consumer education.
Here is the complete response –
I feel that I have to respond to the comments that I read on this blog. I have been the president of this company for 25 years. It disturbs me to read these comments when I know that we work so diligently to deliver the best service that we possibly can. Unfortunately, the individuals who post their opinions are overwhelmingly those that feel that they were treated unfairly. I think that some statistics might be helpful to those individuals who read this site. We have 100 opinions posted on this site. Of those, approximately 25 are people who had a good experience and wish to share it. All others express negative comments. This is out of almost 85,000 people who filed claims with us last year. So you are hearing from far less than 1% of our claimants on this site. What you don't hear is from the 85% plus who had claims and were very satisfied.
Furthermore, over 40% of our business comes from renewal customers who thought highly enough of our product and service to renew their warranty coverage. In other words a huge majority of our customers are very satisfied with their coverage and keep their warranty coverage with us for a long period of time.
While I applaud the high satisfaction rates of some of our competitors, you might notice that they do not have very many opinions registered. That is possibly because they only conduct business in a single community or state. The national companies, like HSA, have a more challenging situation in that they cover the entire country from Fargo, ND, to Abilene, TX to Philadelphia, PA to Orlando Florida. It is a tremendous challenge to form a network of vendors that covers the entire country. With this challenge comes some variance in the quality of service contractors performing the repairs. We do our best, every day, to bring on high quality service people. However, the alternative is no warranty protection if your community is smaller, more rural, or difficult to access.
There are those who complain that they had to wait several days in high heat or extreme cold to have their furnace or air conditioner repaired or replaced. If you look in your yellow pages you may notice that there are a finite number of companies who do this work. When there is a heat spike or a heavy freeze they are under tremendous pressure to accomplish all of the repairs. Whether you have a home warranty or not, it is likely that you will have to wait to get your repair work done. In fact, we believe that we do get repair people to you faster than if you did not have a warranty, because we send these companies a lot of business and have service contracts in place to establish high expectations with our service people.
Further, if you need a rare part or a new unit, we might be able to get them faster than the local company because we often buy directly from the manufacturer. Still there are only so many service companies and it takes time to get to you when there are weather extremes in your area. We also have a service guaranty in our contract that ensures we will respond to your service request in a timely manner or we will let you contact a vendor outside of our network to ensure fast service. Our people do their very best to bring you the fastest service possible. It is in our best interest to have satisfied customers.
Our CSR's are monitored and trained on a daily basis. All telephone calls are recorded. We review these for quality assurance purposes and if there is a complaint about "rudeness" we listen to the call and review it with the CSR. As we review these we frequently find that the "rudeness" may have occurred after a customer became irate, abusive or profane with the CSR. We do instruct them to end the call if they are subject to extremely abusive language or profanity. The CSR's are nearly always friendly, courteous and helpful. If not, they are retrained. If that is unsuccessful, further corrective action is taken up to and including termination.
With this response I pledge that all complaints about our service surfaced on this site will be fully reviewed to be sure the proper claim decision was made. While there are times when customers are upset that our contract terms do not allow us to cover every claim, I am confident that we stand by our service experience and address problems as they arise.
Some customers complain about being non-renewed after a claim. On average, we pay 1.1 claims per contract. That's our business. We pay claims and provide service to people. However, you may have seen allusions to receiving $10,000 in claims. Obviously we cannot pay that kind of money out on every warranty. These individuals usually have eight to twenty claims. If we did renew this type of property, the cost of the warranty would be raised very high for everyone else and make the product less available to consumers who need the budget protection our warranty provides. We also will non-renew for persistent abusive or profane language and for behavior we consider unethical. Just as you have the choice of warranty providers, we have the ability to choose not to do business with individuals who exhibit this type of behavior.
Some complaints are about hold times. We continually strive to improve our hold times. In these economic times longer hold times are a problem. You may have experienced them with airlines, banks, credit card companies, insurance companies, etc. We are actually pleased that we have been able to keep the standards that we have and even improve our hold times in several target areas. We have not moved to a foreign call center or outsourced our call center operation. All of your calls are answered here in the United States by HSA warranty employees trained in the values of our organization. They take tremendous pride in providing you industry leading customer service.
I wrote this letter because I could not tolerate without response the people who call us thieves, liars and con men. We work very hard to deliver the best service and coverage that we can with integrity and fairness, and have done so for 25 years. We judge our success by the number of people who renew their warranty coverage with us year after year. These are the more than 85 percent of our customers who file a legitimate service request and receive fair and prompt service. If that were not true we could not keep our customers.
Robert Lehmann – CEO & President of HSA Home Warranty
When it comes to coverage, it is based on where you live. Typically coverage items include air conditioning skills, washer, dryer, plumbing, electrical and roof leaks.
American Home Shield (AHS) wholly owns HSA Home Warranty. Learn more about the AHS acquisition of HSA home warranty.
The provider fixes the problem 0r issue. If the appliance or system cannot be repaired based on the contract coverage, it will be replaced and installed. For all of this, the homeowner will only paya small trade service fee per visit.
Some of the items that can be covered include central heating, central air conditioning, clothes dryer, washer, plumbing and electrical systems. Also, roof leaks are covered.
Yes, HSA Home Warranty covers plumbing and many problem replacement and repairs like central air conditioning systems, central heating systems, kitchen appliances, clothes washer and dryer, plumbing system, electrical system and roof leaks.